RELEASE DATE:

2020-08-24 16:15
Brief:
6 kinds of products, such as samples required for scientific research, testing and certification testing, products used only for commercial display but not for sale, can apply for exemption from CCC certification in China.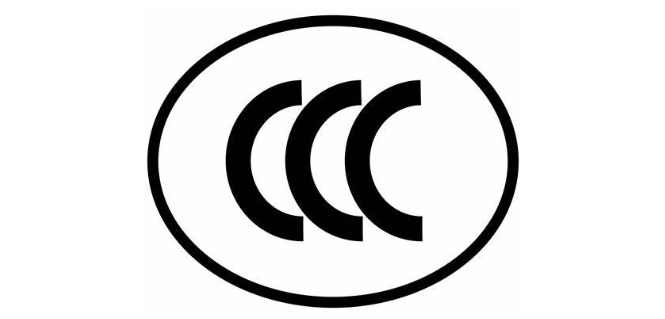 6 KINDS OF PRODUCTS ARE EXEMPT FROM CCC CERTIFICATION
1. Products and samples required for scientific research, testing and certification testing
The scientific research mentioned refers to conducting scientific research; the testing mentioned refers to the product perform tests to obtain test data; the certification testing mentioned refers to the type testing for the CCC certificate. Products importe for the three reasons above can apply for CCC certification exemption.
2. Components/products needed for end-user repair purposes
Applicants for exemption of such components/products must be maintenance organizations or end users.
3. Equipment/components needed for the factory production line (excluding office supplies)
Applicants for exemption of such equipment/parts must be factories/companies that use such equipment/parts.
4. Products only for commercial display not for sale
The applicant for exemption of this type of product must be a company responsible for commercial display. The applicant should indicate in the application materials the display time and the processing method of the product after the display (not to be sold or provided to ordinary consumers) to ensure that it does not Change the purpose of the product.
5. Components imported for the purpose of exporting the whole machine
Applicants for exemption of such parts must be factories/companies that use such components. The applicant shall go through the verification procedures with the market supervision department within two weeks after the export of the finished product is promised in the application materials to prepare for the verification by the market supervision department.
6. Other circumstances that compulsory product certification is exempted for special purposes
Including but not limited to materials provided for humanitarian assistance, conponents required for military or national security, etc.
CCC CERTIFICATION PROCEDURES
Apply for certification by Manufactures

Submit documents and arrange certification

ATIC informs the sample preparation requirements of testing, and arranges the testing and reporting with laboratory

Initial factory assessment

After passing test report and documents review, issue the certificate

CCC mark shall be applied

Market surveillance after certification process finished
SERVICES PROVIDES BY ATIC:
GB standards and international standard brake pad testing and pre-test

China Compulsory Certification (CCC), Compulsory Self-Declaration of Conformity (SDoC) and Voluntary Certification Services

Preparation and translation of a complete set of application documents

Factory audit guidance, accompanied by translation throughout

Cooperate closely with certification bodies without communication barriers

Local representatives services
ABOUT ATIC
ATIC is a young technical service company from China, established in 2015. ATIC is committed to integrate domestic and international regulations, testing and certification resources with a global perspective in the context of globalization, and establish a new, specialized regulation research, testing and certification platform. With innovative Digital Reporting System (DRS), Customer Service Platform (CSP) and self-developed Global Vehicle Regulation Database (GVRD), ATIC's compliance service covers more than 54 countries/regions globally, testing and certification service covers more than 30 countries/regions worldwide. ATIC serve more than 3,300 manufactures each year.
CCC CERTIFICATION PLEASE CONTACT
Jimmy Liang
Asia Homologation Department
Jimmy graduated from South China Normal University and has experience in internationally renowned testing and certification organizations.In ATIC he is focused on Asian automotive and consumer product regulation and homologation system research.
Phone: +86 020-82510156
Mail: cs@atic-cn.com