RELEASE DATE:

2021-07-07 16:01
Brief
: The supervisory agency responsible for the motor vehicles type approval in Ecuador is National Transit Agency. The main tasks of National Transit Agency of Ecuador, is formation and implementation of state policy in the spheres of transport, use of the airspace of Ukraine, road management, provision of postal services. According to the vehicle regulations of Ecuador, local manufactured or imported vehicles must comply with Ecuador Regulations and obtain the approval before entering into market.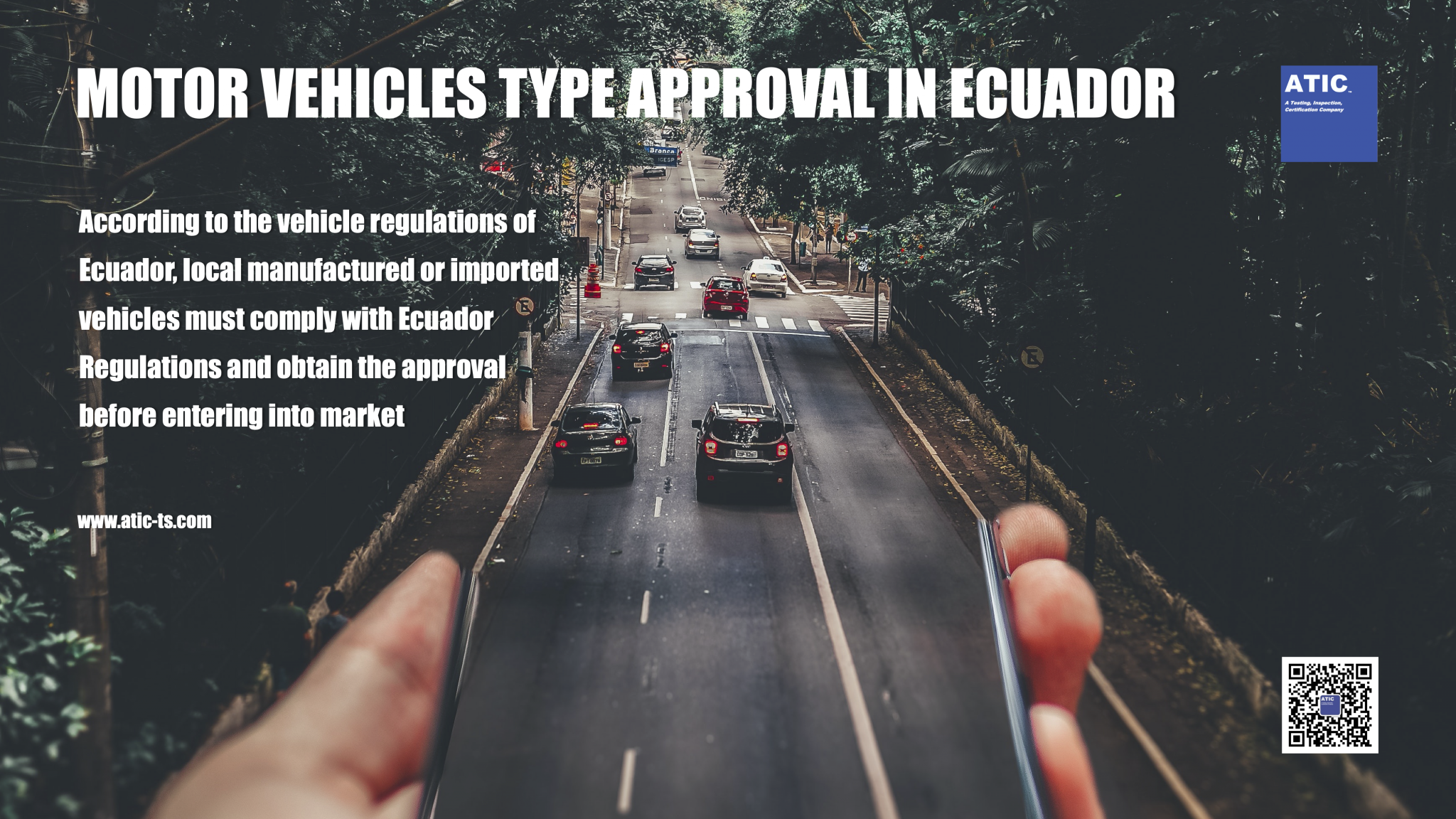 Ukrainian vehicle safety standards mainly include 61 technical items, some of which are as follows:
| | | |
| --- | --- | --- |
| | | |
| | Lighting and light signaling devices | UNECE R48 |
| | Headrest incorporated or not in the seat | UNECE R25 |
| | Headrest | UNECE R 25, UNECE R17 |
| | Seats, their Anchors and Headrests | UNECE R17 |
| | Seats of Large Passenger Vehicles, their Resistance and Anchors | UNECE R80 |
| | Seat Belt Anchors | UNECE R14 |
| | ISOFIX System and ISOFIX anchors | UNECE R145 |
| | Brake Systems for Light Passenger Vehicles | UNECE R13H |
| | ABS brakes | UNECE R13H or UNECE R 13 |
| | Brake Systems for Medium and Heavy Passenger Vehicles and Cargo Vehicles M, N and O | UNECE R13 |
| | Electronic Stability Control Systems | UNECE R13-H, UNECE R140 |
| | Tires | UNECE R30 |
| | Tires | UNECE R54 |
| | Steering Equipment (Must have assisted address meet the UN is optional) | UNECE R79 |
| | Glass | UNECE R43 |
*For the full scope of the technical items, please contact ATIC
ATIC GLOBAL HOMOLOGATION RESEARCH AND VEHICLE CERTIFICATION DEPARTMENT
ATIC Automotive Regulation Research and Automotive Homologation Team is dedicated to global automotive regulation research, homologation procedure research and homologation project management. Based on ATIC digital platform, our team provides a series of automotive compliance services including market access solutions, technical verification, regulation interpretation, regulation database and update, training and Q&A, etc. ATIC automotive experts are nominated by European technical service and authorities covering all EU/UN regulations for M/N/O/T/L/NRMM category vehicle, system, component and separate technical unit. Authorities includes Netherlands (e/E4), Sweden (e/E5), Luxembourg (e/E13), Ireland (e/E24), Cyprus (e/E49) and San Marino (E57).
EU
CERTIFICATION PLEASE CONTACT
Luara Yuan
Regulatory Researcher
Laura graduated from Xiamen University with MSc degree in the major of Analytical Chemistry.
In ATIC she is responsible for global automotive regulation and homologation system research,
focus on components global homologation solutions.
Phone: +86 020-82510156
Mail: cs@atic-cn.com