RELEASE DATE:

2020-09-05 14:19
Brief:
September 3 and 4, the 2020 China Brake Annual Conference was held by China Automotive Industrial Association Brake Branch and Brake Commission in Shanghai. A

s a global homologation expert of whole-vehicle and components, and a member of the China Automotive Brake Industry,

ATIC was invited to participate in the conference again to learn and exchange knowledge about the dynamics of the automotive brake market and technology trends.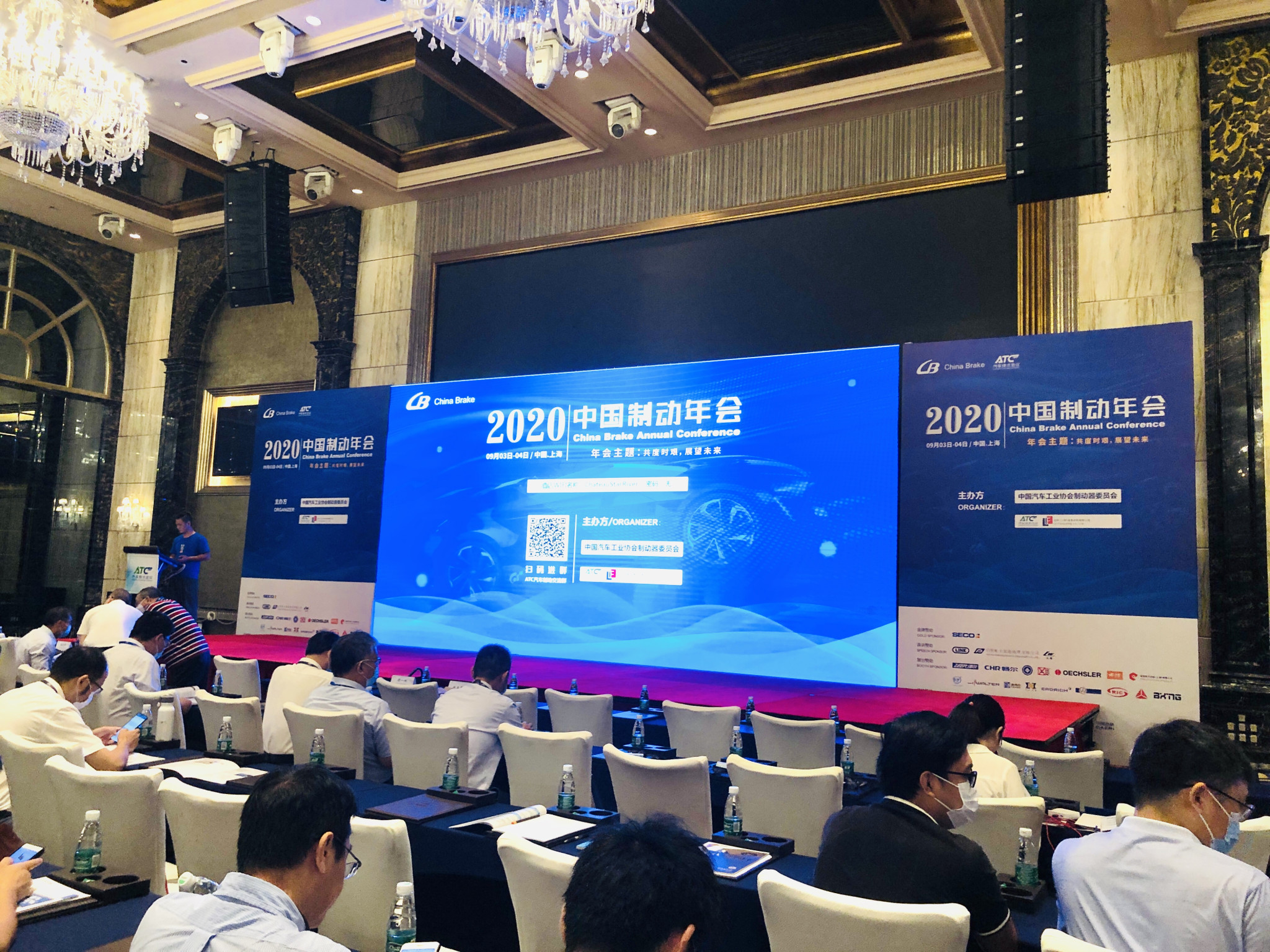 2020 CHINA BRAKE ANNUAL CONFERENCE
China Brake Annual Conference, as one of ATC (Automotive Technology Conference)'s branding conferences, has attracted more and more technical experts from OEMs and related companies, focusing on hot topics like automotive braking system trend & future, system design, NVH testing, functional safety, intelligent manufacturing, energy recover strategy, braking system for autonomous driving, etc. This year there are two sessions: braking system new technology and brake lining new technology. In brake lining discussions, we will share new material selection solutions from abroad, exporting experiences from domestic excellent enterprises, cases about light weighted material and new techniques, etc., hoping giving some support to high-end appliations of brake lining.
ATIC GLOBAL HOMOLOGATION SERVICES OF BRAKING SYSTEM
ATIC experts have average 10 years experience in motor vehicle homologation, are well knowing homologation procedures, local regulations and test requirements in different countries. ATIC co-operates with authorities, combines testing and homologation resources, and provides one stop service for global homologations of braking system, including UN ECE, American FMVSS, Brazillian INMETRO, Indian CMVR, Indonesian SNI.
UN Regulation No.13 Heavy vehicle braking
UN Regulation No. 13H Braking of passenger cars
UN Regulation No. 90 Replacement braking parts
UN Regulation No.131 Advanced Emergency Brake Systems (AEBS)
FMVSS Standard No. 105 Hydraulic and Electric Brake Systems
FMVSS Standard No. 106 Brake Hoses
FMVSS Standard No.116 Motor Vehicle Brake Fluids
FMVSS Standard No.121 Air Brake Systems
FMVSS Standard No.122 Motorcycle Brake Systems
FMVSS Standard No.135 Light Vehicle Brake Systems
Ordinance no.55 of 01/28/2014
IS:11852
SNI 09-0143: 1987
ATIC is a young technical service company from China, established in 2015. ATIC is comitted to integrate domestic and international regulations, testing and certification resources with a global perspective in the context of globalization, and establish a new, specialized regulation research, testing and certification platform.

With innovative Digital Reporting System (DRS), Customer Service Platform (CSP) and self-developed Global Vehicle Regulation Database (GVRD), ATIC's compliance service covers more than 54 countries/regions globally, testing and certification service covers more than 30 countries/regions worldwide. ATIC serve more than 3,300 manufactures each year.
BRAKE TESTING AND HOMOLOGATIONS PLEASE CONTACT
Xinny Chan
Asia Homologation, Department Manager
Xinny graduated from the University of Brighton in UK and majored in Automotive Engineering.
He worked in OEM responsible for chassis R&D.

Xinny currently holds the role of Asia Homologation
Department Manager specializing in Asian automotive and components regulation and homologation.
Phone: +86 020-82510156
Mail: cs@atic-cn.com