RELEASE DATE:

2019-12-04 19:16
Brief:
Facing changes in national policies, reform of the automobile regulatory system, and the transformation of the automobile market, Guangdong Automobile Inspection Center held the 2019 South China Auto Product Technology Development Exchange Conference in Foshan on November 22, 2019. As a long-term partner of Guangdong Automobile Testing Center, ATIC was invited as a guest speaker, the Asia Department manager, Chen Xin, shared with the participants the relevant content of the export access and certification of automotive products in the Southeast Asian market, such as Indonesia, Thailand, Vietnam, Malaysia, Philippine and Singapore including regulatory system and market supervision of whole vehicles, parts and spare parts, wireless communication modules.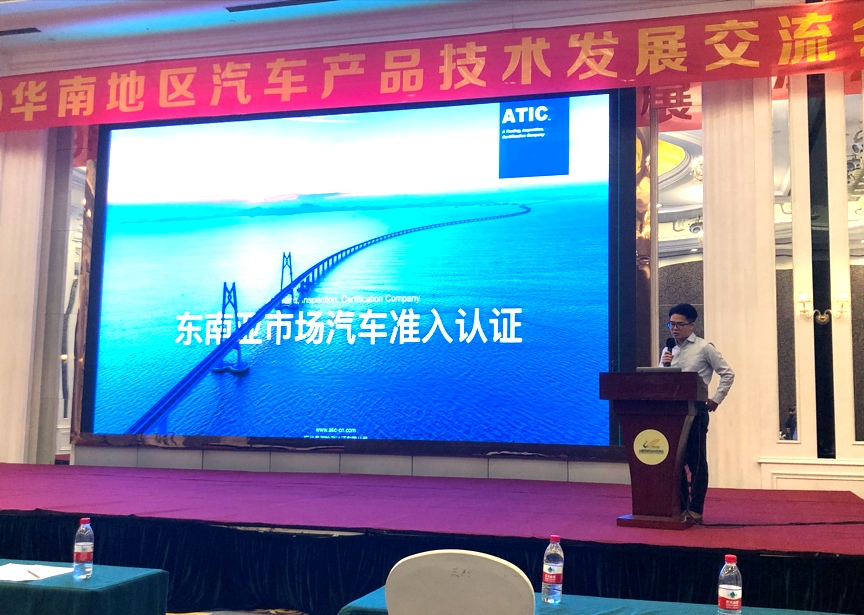 AUTOMOTIVE PRODUCT TECHNOLOGY DEVELOPMENT EXCHANGE CONFERENCE IN SOUTH CHINA
On November 22, 2019, the South China Auto Product Technology Development Exchange Conference was successfully held in Foshan, Guangdong. This Conference will discuss the policy situation of the national automobile industry and the response to automobile regulations and policies, and help automobile manufacturers to implement the innovation-driven development strategy.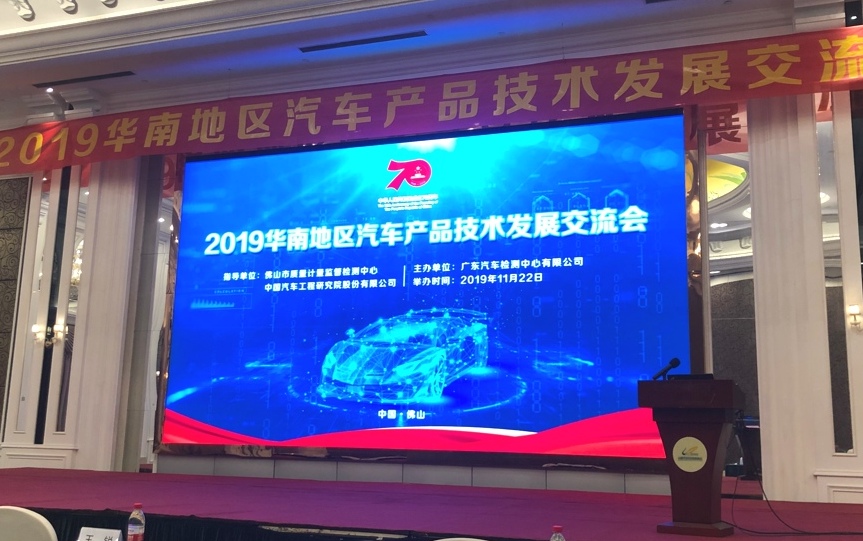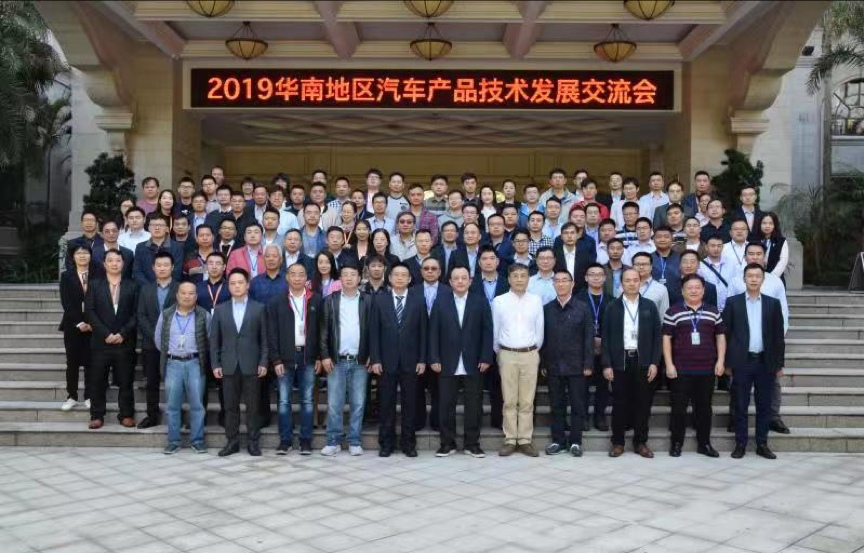 ATIC TEAM ATTENDES THE EXCHANGE CONFERENCE

ATIC team attended the conference as an invited guest of the Automotive Product Technology Development Exchange Conference in South China. ATIC senior certification experts shared the research experience of multi-country automobile access system in this conference with the current automotive market environment and the development trend of certification in ASEAN countries. And introduced the market access requirements of laws and standards in Asia such as Indonesia, Thailand, Vietnam, and Malaysia.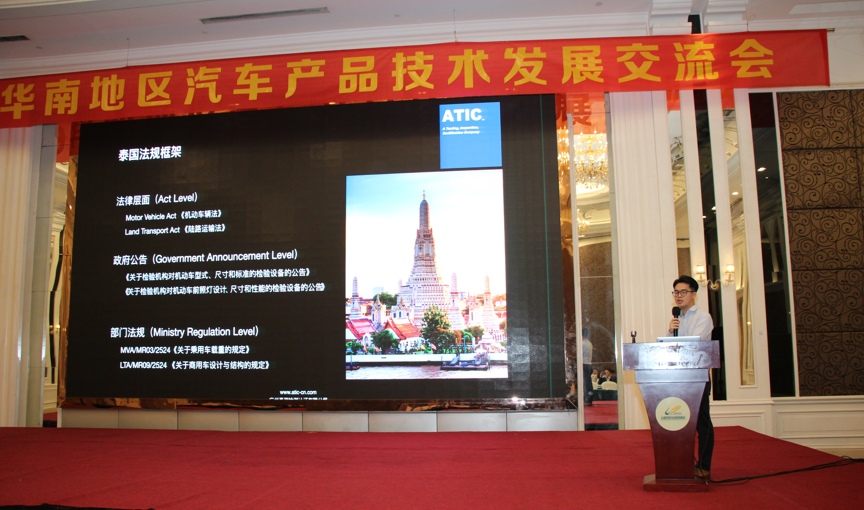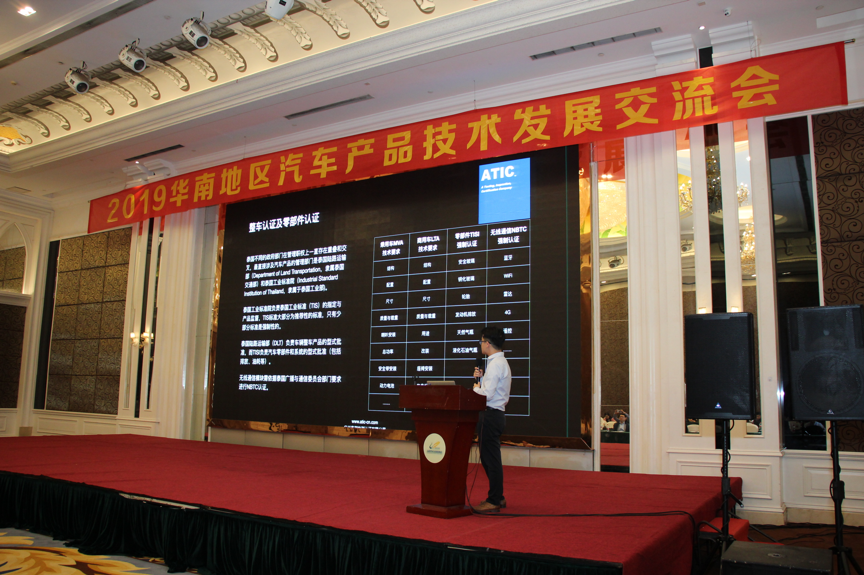 ABOUT ATIC
ATIC is a young technical service company from China, established in 2015. ATIC is committed to integrate domestic and international regulations, testing and certification resources with a global perspective in the context of globalization, and establish a new, specialized regulation research, testing and certification platform. With innovative Digital Reporting System (DRS), Customer Service Platform (CSP) and self-developed Global Vehicle Regulation Database (GVRD), ATIC's compliance service covers more than 54 countires/regions globally, testing and certification service covers more than 30 countries/regions worldwide. ATIC serve more than 2,300 manufactures each year.
ASIA CERTIFICATION PLEASE CONTACT


Xinny Chan
Asia Homologation, Department Manager
Xinny graduated from the University of Brighton in UK and majored in Automotive Engineering.
He worked in OEM responsible for chassis R&D.

Xinny currently holds the role of Asia Homologation
Department Manager specializing in Asian automotive and components regulation and homologation.
Phone: +86 020-82510156
Mail: cs@atic-cn.com