RELEASE DATE:

2019-10-14 18:32
Brief:
On October 10, 2019, in Chiang Mai, Aaron Qi, Director of ATIC, Thomas Wu, Marketing and Sales Director, Xinny Chan, Manager of Asia Department, Rachel Huang, Engineer of Asia Department, and Mr. Somjate, General Manager of Pro-Application held talks and exchanged views on Thai certification details and technical points. ATIC has been closely cooperating with Pro-Application for a long time to provide high quality and efficient services for Thailand TISI certifications such as TISI certification, factory audit, sampling, document review, and logistics.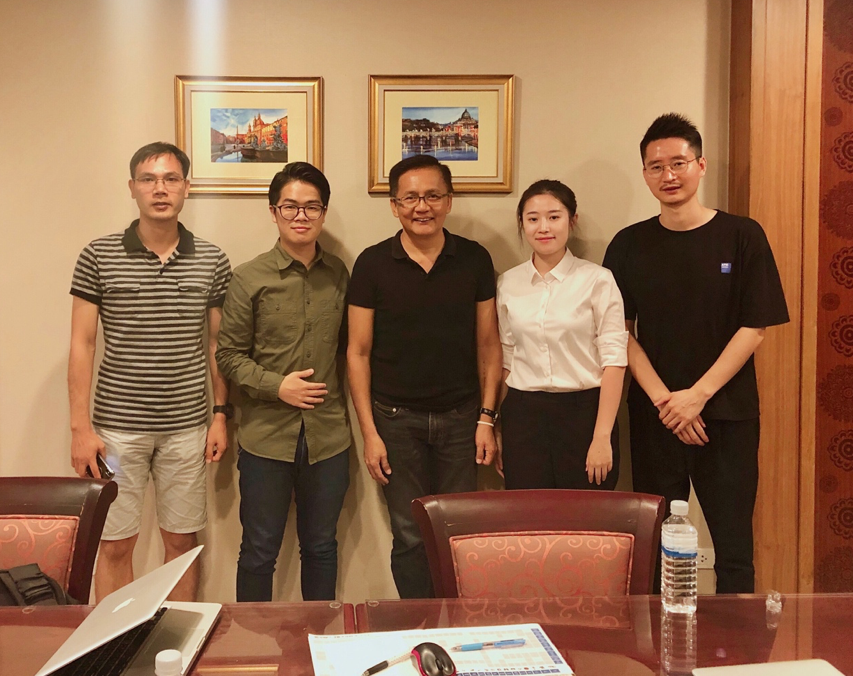 THAILAND TISI CERTIFICATION
Thai Industrial Standard TIS is a technical requirement of the Thai Industrial Standards Association TISI to achieve standardization and to target products of the best quality. The TIS content includes technical specifications, product characteristics, product handling performance, raw material quality and testing procedures. Currently, there are more than 2,000 standards covering many consumer products such as food, appliances, vehicles, building materials and more.

The Thai Industrial Standards Institute TISI has established standards to meet the needs and development of national industrial, corporate, economic government and society, as well as government policy support, consumer protection, and environmental and natural resource protection. TISI offers a product certification program that includes two certification marks, a voluntary certification mark and a mandatory certification mark.

ATIC cooperated with Thailand's Land Transport Department DLT, Thai Industrial Standards Association TISI, Thailand National Broadcasting and Telecommunications Commission NBTC, Thailand Automotive Testing Center TAI and local laboratories to launch Thailand's TISI certification in China. The products range from consumer products to consumer products. All TISI Compulsory Certification products range for electronic appliances, household water, food, medical, paint, motor vehicles and parts. ATIC has a local Thai legal representative and consulting team to provide professional and efficient services in the entire process of certification, legal interpretation.
ABOUT ASIA HOMOLOGATION DEPARTMENT
ATIC Asia Homologation Department has rich experiences in automobiles and components certification in many Asian countries (and regions). ATIC has obtained certificates of multiple countries and regions for BYD, Haojue SUZUKI, CITIC DISCAL, CATL, etc., and been recognized and accredited by different authorities. ATIC provides whole-vehicle type approval services of automobiles and motorcycles in Asian countries and regions. From documents review, application, whole vehicle and components testing and auditing, to regulatory training and rectification, ATIC will assign dedicated engineers to monitor the each of the processes.


TISI CERTIFICATION PLEASE CONTACT
Xinny Chan
Asia Homologation, Department Manager
Xinny graduated from the University of Brighton in UK and majored in Automotive Engineering.
He worked in OEM responsible for chassis R&D.

Xinny currently holds the role of Asia Homologation
Department Manager specializing in Asian automotive and components regulation and homologation.
Phone: +86 020-82510156
Mail: cs@atic-cn.com