RELEASE DATE:

2019-09-24 08:48
Brief:
On September 20, 2019, Aaron Qi, Director of ATIC, Yvette Yang, Manager of the R&D Department, and Laura Yuan, Researcher of the R&D Department, visited Korea Conformity Laboratories (KCL), and discussed the Korean compulsory certification system-KC Certification with the experts from KCL Certification Business Department and Testing Center.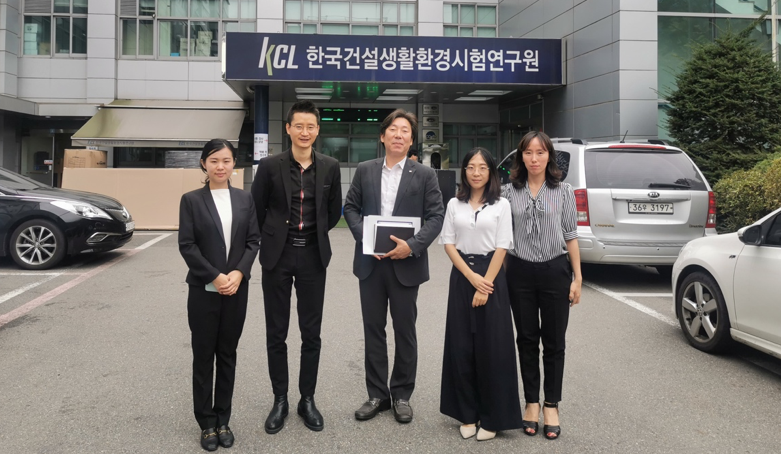 KC CERTIFICATION

KC certification is Korea's mandatory certification system for product safety, the certificated products include auto parts, child safety products, electrical appliances and household appliances. There are mainly three type of certification, including safety certification, safety verification and supplier conformity verification report.

ATIC PROVIDE ONE-STOP KC CERTIFICATION SERVICE
ATIC cooperating with several Korean Testing Organizations and Certification Body, provide one-stop KC certification service for the manufacturers, to complete the certification cycle, including certification application, documentation preparation, regulatory guidance and training, pre-testing, factory audit guidance and test arrangement, etc. With the best service and the fastest efficiency, AITC help you access to the Korean market.

ABOUT ATIC
ATIC is a young technical service company from China, established in 2015. ATIC is committed to integrate domestic and international regulations, testing and certification resources with a global perspective in the context of globalization, and establish a new, specialized regulation research, testing and certification platform. With innovative Digital Reporting System (DRS), Customer Service Platform (CSP) and self-developed Global Vehicle Regulation Database (GVRD), ATIC's compliance service covers more than 54 countries/regions globally, testing and certification service covers more than 30 countries/regions worldwide. ATIC serve more than 2,300 manufactures each year.

KC CERTIFICATION PLEASE CONTACT
Laura Yuan
Global Vehicle Regulation Research Department
Laura graduated from Xiamen University with MSc degree in the major of Analytical Chemistry.
In ATIC she is responsible for global automotive regulation and homologation system research,
focus on components global homologation solutions.
Phone: +86 020-82510156
Mail: cs@atic-cn.com