RELEASE DATE:

2019-12-16 14:50
Brief:
On December 2, 2019, a meeting was held between ATIC and CETOC in Rome, Italy. The two parties officially signed a technical cooperation agreement. This agreement will enable ATIC homologation experts work under CETOC to be authorized covering M, N, O, L, T and NRMM vehicle categories through Sweden E5, Ireland E24 and Cyprus E49 Authorities. The signing of this technical agreement with CETOC will make ATIC's current authorization to cover all UNECE regulations and all EU regulations. So far, ATIC is capable to provide vehicle type approval services for all the major automotive market.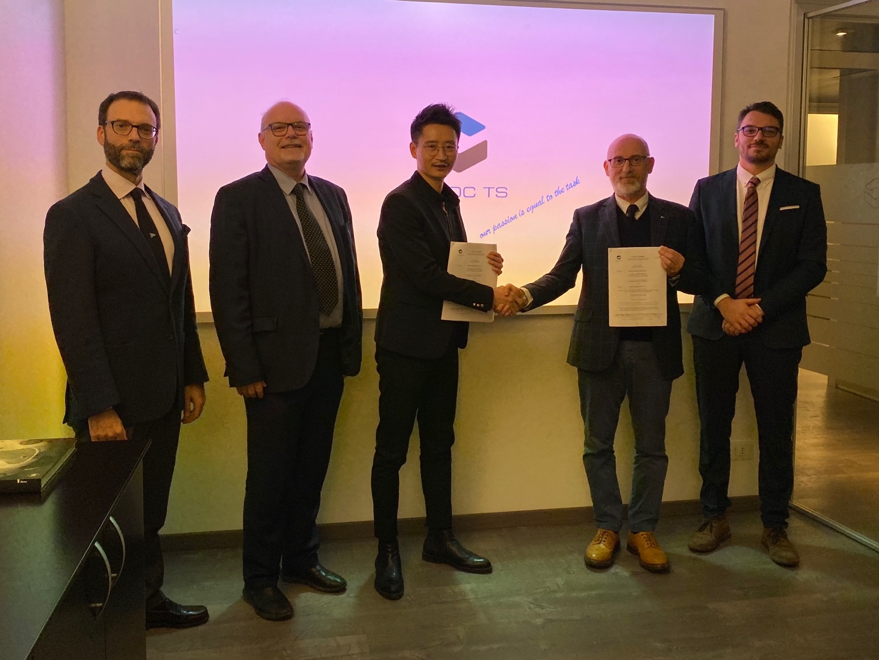 ATIC is a young independent technical service company from China, established in 2015. With our innovative Digital Reporting System (DRS), Customer Service Platform (CSP) and Global Vehicle Regulation Database (GVRD), our compliance service covers more than 54 countires/regions globally, our testing and certification service covers more than 30 countries/regions worldwide.


EU HOMOLOGATION PLEASE CONTACT
Key Account Manager

Kevin Zhu
Kevin served as senior engineer in China Electrical Apparatus Research Institute.
In ATIC, he is now committed to improve customer experience and relationship with systematic,
professional and digitalized methods and practices
Phone: +86 15521092383
Mail: kevin.zhu@atic-cn.com