RELEASE DATE:

2019-12-16 12:36
Brief:
On November 27, 2019, Mr. Aaron Qi, ATIC Homologation Director, met with Mr. Steinbach, ATIC's legal representative partner in Germany, Mr. Schaefer, local consultant, and Mr. Lehnert, Head of GTU eKFV testing lab. A productive meeting was held focused on eKFV homologation projects.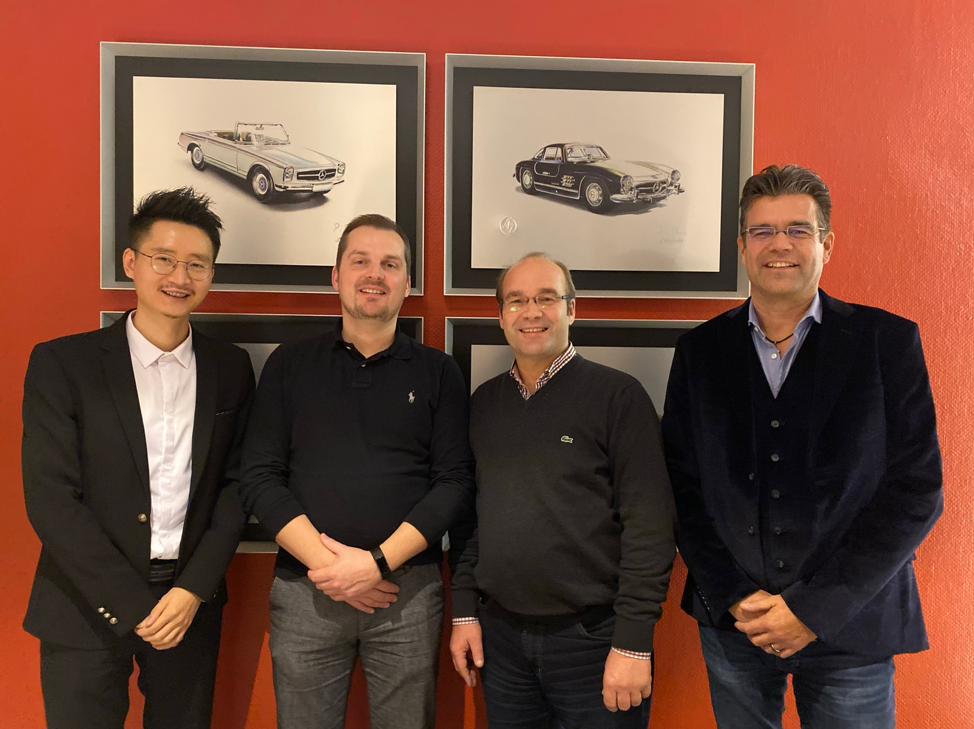 ATIC ELECTRIC SCOOTERS ABE CERTIFICATION
The Mexican government has established relevant standards for various products in accordance with the Mexican Federal Metrology and Standardization Law. The main government agencies for the market access management of various products, including automotive products, are the Ministry of Economy of Mexico, and the Ministry of Economy of Mexico is responsible for various products. In addition to standard revisions, it is also responsible for the accreditation and authorization of product certification authorities and laboratories. The NOM standard is a mandatory standard. At present, Mexico has established a relatively complete NOM certification system for limited product categories, including electronic, electrical, communication products, lighting devices, medical equipment, tires, toys, and battery-driven products.
SHARED ELECTRIC SCOOTERS ON THE STREETS OF GERMANY AND ITALY
During this European business trip, we saw shared electric scooters on the streets of Germany and Italy. Even in the winter of November, we can see young people using shared electric scooter during the rush hour or at night. We also conducted a simple statistic on the electric scooters launched in the Dortmund train station square, and the results are as follows:
Location: Dortmund Train Station Square, Germany
Number of parking: 5 Circ electric scooters, 12 Lime electric scooters, 9 Tier electric scooters, 14 Nextbike electric scooters, and we also saw more than 10 Chinese Mobike bicycles.
In addition, this time we have seen the launch of shared electric scooters in Verona, Roma in Italy as we travelled also to these two cities. At night, there are young people using shared electric scooter on the street.
LEGUAL REPRESENTATIVE
According to German regulations, the holder of the ABE certificate must be a German citizen or a German company. Generally, the buyer of the factory can assume the role of legal agent.

ATIC BRIEF
ATIC provides compliance services covering 53 countries and certification services covering 32 countries. ATIC provides services to more than 2,300 manufacturers each year.


ABE CERTIFICATION PLEASE CONTACT