RELEASE DATE:

2023-03-20 17:19
Brief:
ATIC invested Vietnam laboratory QCERT is ow arredited by AOSC according to
to ISO/IEC17025.
ACCREDITATION CERTIFICATE
Recently, ATIC invested Vietnam laboratory QCERT is accredited by AOSC according to ISO/IEC17025. ISO/IEC17025 is an internationally recognized standard for laboratory management and technical requirements, which is an important standard to assess the technical capability and operation management level of a laboratory. This accreditation proves that QCERT laboratory meet international standards in terms of technology and equipment, and are able to provide professional and reliable testing services.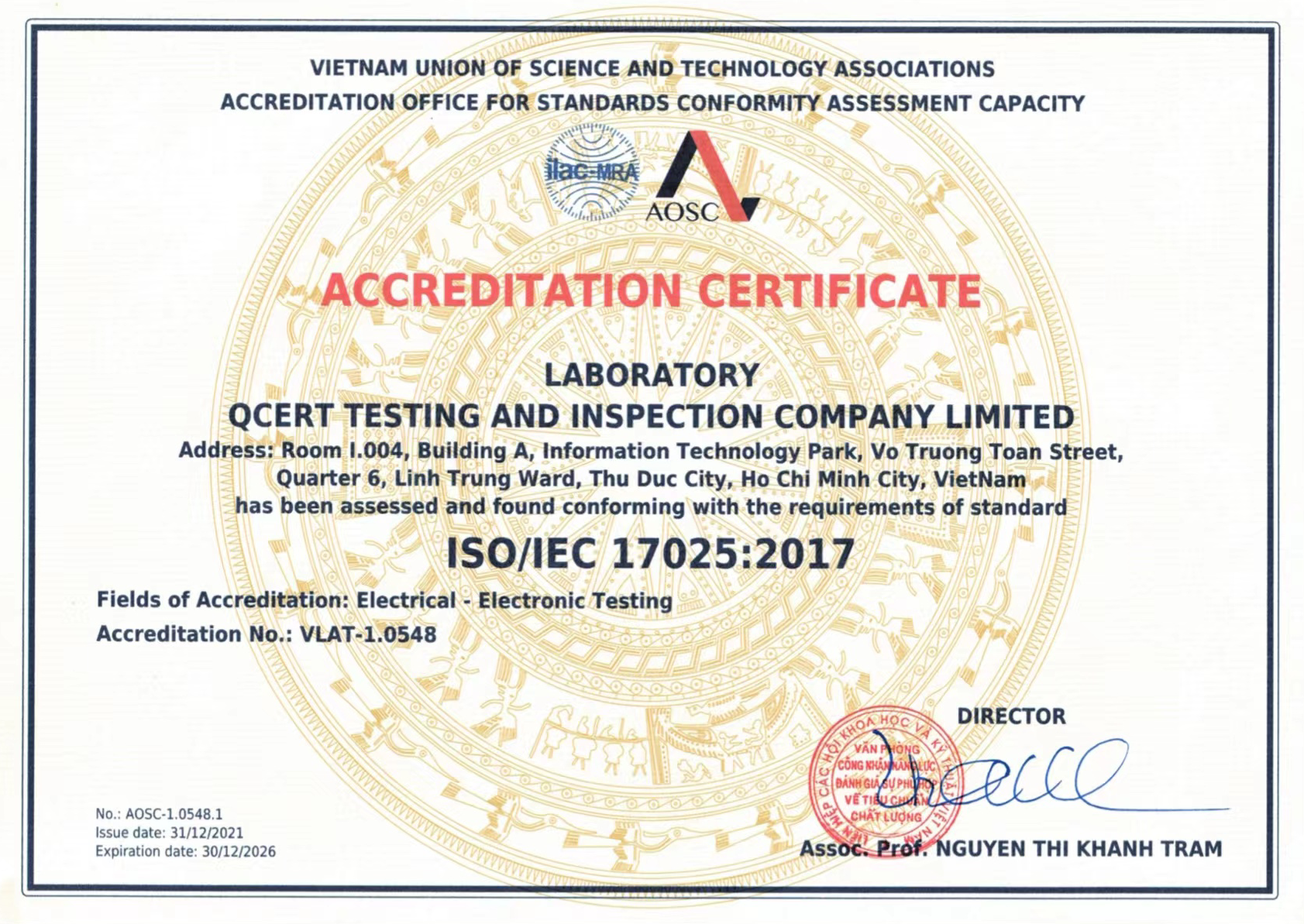 ABOUT QCERT
QCERT is a technical service company established in Ho Chi Minh, Vietnam to provide product testing, certification and compliance services, consisting of a team of senior TIC industry experts, QCERT is developing a technical service platform integrating product testing, inspection, certification and compliance by applying cutting-edge digital technology. QCERT testing lab covers lighting devices safety and performance, photobiological safety, EMC, IP testing etc. capabilities.
VISIT QCERT

This accreditation will give a strong impetus to ATIC in Vietnam market access services, and is another important step for ATIC to actively layout overseas markets with an eye on the future. ATIC will continue to invest and strengthen technical R&D and cooperation and innovation with laboratories and certification bodies around the world to provide more comprehensive and professional one-stop testing, inspection, certification and compliance services for global manufacturers to enter international market.