RELEASE DATE:

2018-05-07 17:07
Brief:
On April 27, 2018, ATIC engineers participated in the Brazil CAT/LCVM certification training organized by the Brazilian strategic partner CATA. The topics of the communication included the application process for safety certification and emission certification for motor vehicles, motorcycles, agricultural machinery, training and discussion on testing requirements and exemption conditions for small batch imports.

Brazilian vehicle type approval is regulated by two government departments, IBAMA and DENATRAN, of which IBAMA is responsible for the regulation of vehicle environmental performance and DENATRAN is responsible for vehicle safety performance supervision. Only when a model obtains the environmentally qualified certificate LCVM passed by IBAMA and the safety certificate CAT passed by DENATRAN, it is deemed to have passed the certification and has the qualification for sales to the Brazilian market.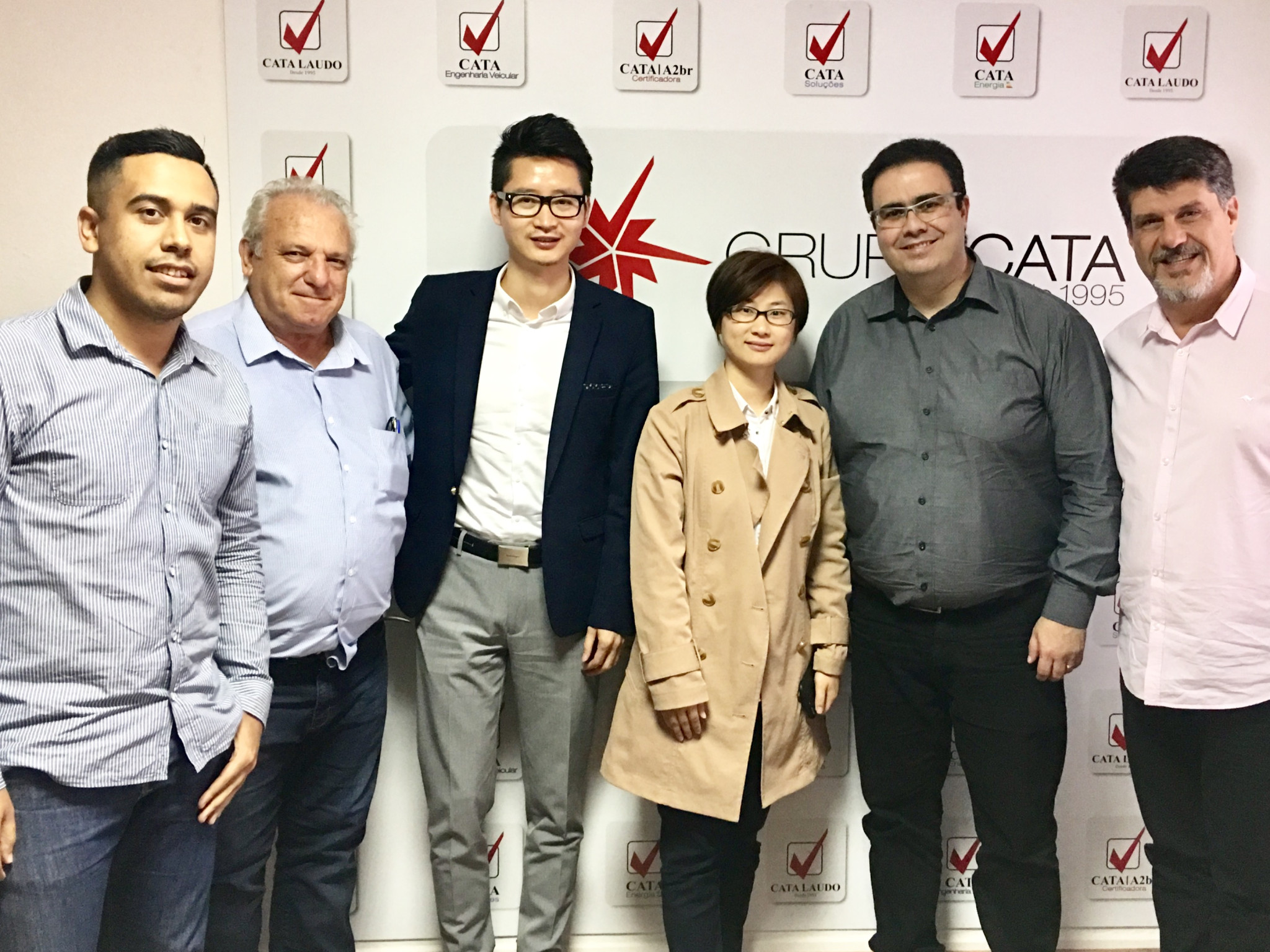 OUR SERVICE
CATA has obtained the official license of DENATRAN to provide CAT certificate application and model registration service for vehicle manufacturers. CATA and IBAMA have long-term cooperation to provide manufacturers with environmental certification certificate LCVM application service. In addition, as a vehicle authorization inspection agency, CATA issues INMETRO CCT certificates by inspecting small batch manufacturers and prototypes. CATA has successfully completed applications and issued CAT and LCVM certificates for domestic OEMs.

As a designated service agency of CATA, ATIC provides Brazilian certification services for domestic vehicle manufacturers. In the certification process, ATIC can assist OEMs to complete certification applications, document preparation, regulatory guidance and training, pre-test and test arrangements. At the meanwhile we can contact IBAMA, DENATRAN and local authorized laboratories to assist manufacturers in completing the certification process.
LCVM CERTIFICATION CONTACT ATIC


Thomas Wu
Business Development Manager
Thomas graduated from Beihang University with 13 years of experience in TIC industry.
He has an in-depth understanding of international homologation and certification systems.
In ATIC he is focusing on the regulation of new energy power trains and homologation procedures in various countries.
Phone: +86 020-82510156
Mail: cs@atic-cn.com