RELEASE DATE:

2019-08-15 18:25
Brief:
In the past ten years, Chinese tire industry has been developing towards high-end, high-quality reputation and green manufacturing. In the tire industry, Chinese tire industry enjoys a good brand image and a continuously growing market share. The accessories market share has increased from 20% a decade ago to 40%, and the foundry market share has increased from 7% to 24%.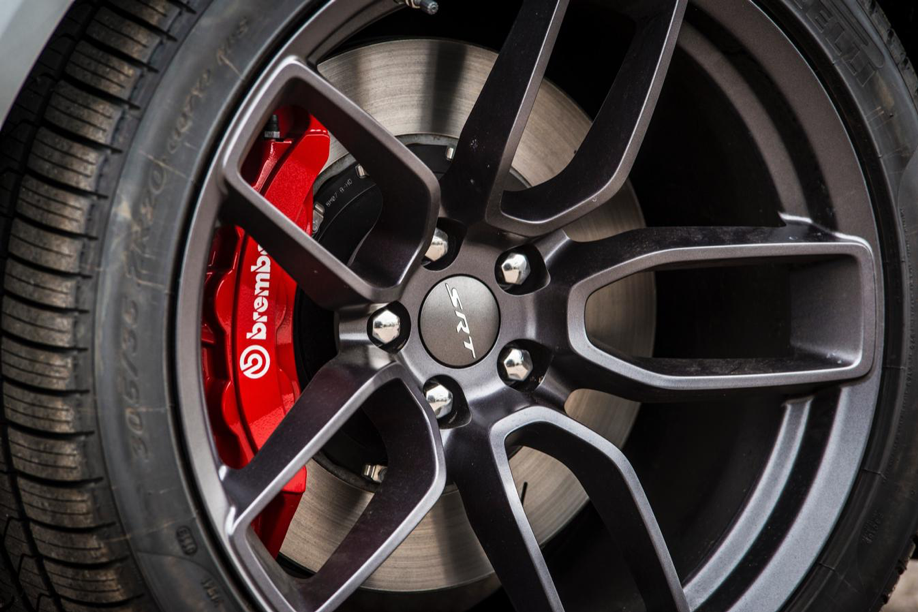 Recently ATIC provided homologation services for many well-known tire companies, such as Pirelli, Kenda Tire, Cheng Shin Tire(Maxxis), Qingdao Sentury Tire and Shandong Guofeng Rubber etc.. The services provided by ATIC include ECE type approval, Brazil INMETRO certification, Indian CMVR certification, Vietnam VR certification, North American FMVSS test, etc.

PIRELLI
Pirelli is a multinational company based in Milan, Italy. The company is the 5th largest tyre manufacturer behind Bridgestone, Michelin, Continental and Goodyear, and is focused on the consumer business (tyres for cars, motorcycles and bicycles). It is present in Europe, Apac, Latam and Nafta , operating commercially in over 160 countries. It has 19 manufacturing sites in 13 countries and a network of around 14,600 distributors and retailers.

CHENG SHIN
Cheng Shin Rubber Industry Co is the largest tire company in Taiwan. Established in 1967, in Yuanlin City, Changhua County, Taiwan, by Luo Jye. The company began as a producer of bicycle tyres and has since expanded into other types of tyres, including for motor vehicles. In 2015 Cheng Shin had worldwide revenue of over $3.85 billion. It is the ninth largest tire company in the world. Maxxis Tyres is a wholly owned subsidiary of Cheng Shin.

TIRE REGULATIONS IN DIFFERENT COUNTRIES
Brazil:Regulation nr. 544, of October, 2012
America:49 CFR Part 571 FMVSS 109
America:49 CFR Part 571 FMVSS 110
America:49 CFR Part 571 FMVSS 117
America:49 CFR Part 571 FMVSS 119
America:49 CFR Part 571 FMVSS 120
America:49 CFR Part 571 FMVSS 129
America:49 CFR Part 571 FMVSS 139
India:IS 15627
India:IS 15633
India:IS 15636
EU:UN Regulation No. 30
EU:UN Regulation No. 54
EU:UN Regulation No. 75
EU:UN Regulation No. 106
EU:UN Regulation No. 108
EU:UN Regulation No. 109
EU:UN Regulation No. 117

ABOUT ATIC
ATIC is a young technical service company from China, established in 2015. ATIC is committed to integrate domestic and international regulations, testing and certification resources with a global perspective in the context of globalization, and establish a new, specialized regulation research, testing and certification platform. With innovative Digital Reporting System (DRS), Customer Service Platform (CSP) and self-developed Global Vehicle Regulation Database (GVRD), ATIC's compliance service covers more than 54 countires/regions globally, testing and certification service covers more than 30 countries/regions worldwide. ATIC serve more than 2,300 manufactures each year.


TIRE CERTIFICATION PLEASE CONTACT
Charlie Li
Component Homologation Department
ATIC Component Homologation Product Line Manager/BDM (Western China Region), Technical Expert accredited by European Authorities, Lead Auditor for Brazil INMETRO.
Rich experience in vehicle and component compliance, testing and certification for markets including EU, America, Japan, South Korea and India etc..
Phone: +86 020-82510156
Mail: cs@atic-cn.com