RELEASE DATE:

2020-08-04 10:18
Brief: Since the beginning of 2020, COVID-19 had become a global epidemic desease. By July 2020, the cumulative confirmed total had exceeded 17 million cases, global daily new confirmed cases exceeded 300 thousands on July 26. The situation was still tough and would last long. To avoid the affects to economies, trading and exports, ATIC and authorities from different countries had launched new technical services of remote factory audit, remote test witness and sampling. This prevented health risks and quarantine costs of auditors and engineers, but also speed up the process of certification and report issuing.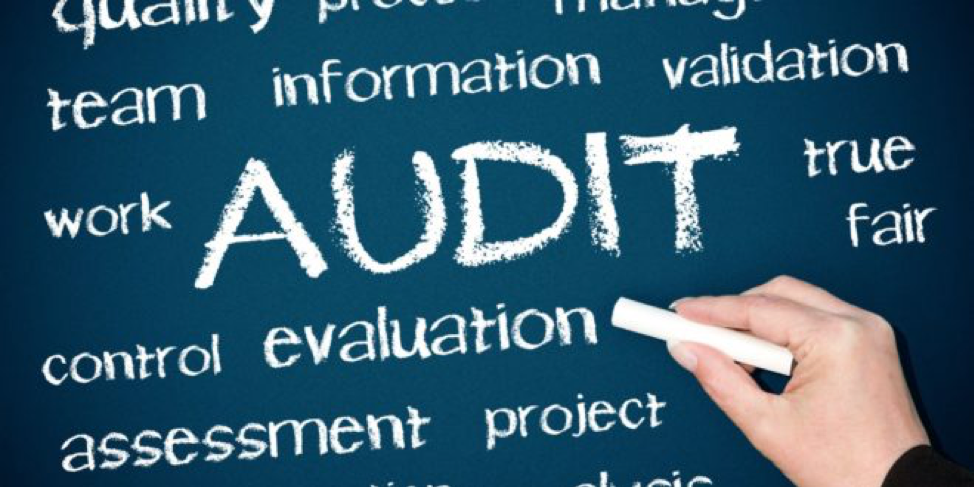 INDONESIA SNI REMOTE FACTORY AUDIT
Indonesian mandatory product certification SNI required manufacturers to comply with production quality control and conformity of production, which Indonesian officers would travel to factoriy for six-man-days of site audite and sampling. ATIC as the designated technical service company of Indonesian SNI certification bodies, the audit team had accreditation of auditing and sampling, provided "SITE + REMOTE" SNI factory audit and sampling services to manufacturers.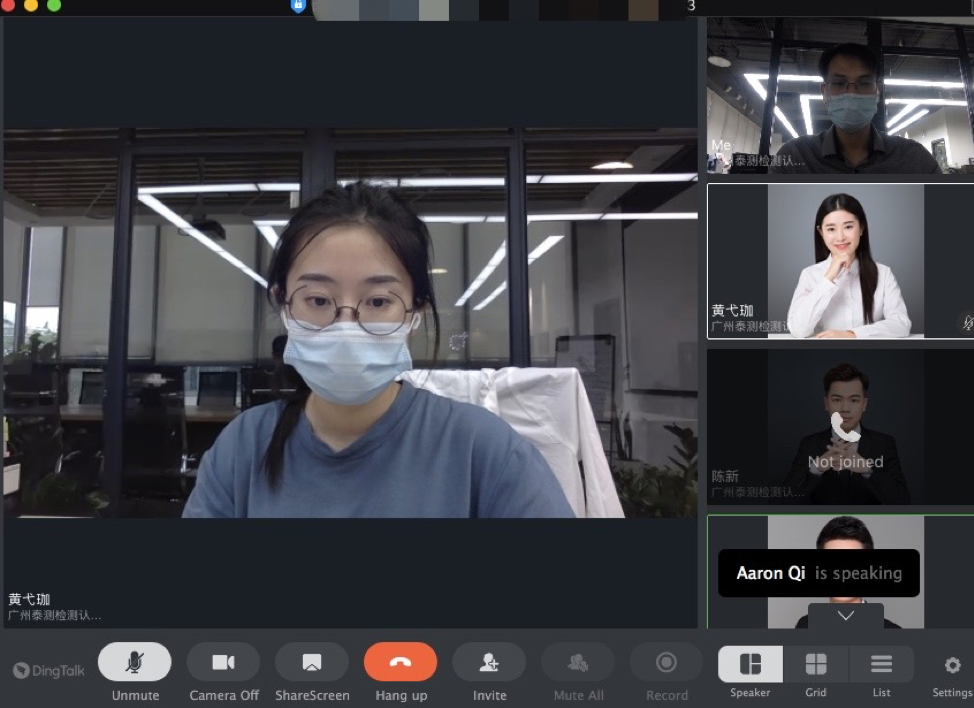 *June 2020, ATIC team site+remote audit at factory in Henan, China

BRAZIlLIAN INMETRO REMOTE FACTORY AUDIT
Brazilian product certification INMETRO, regarding to differtent products, some would be required ATIC auditor to conduct factory inspection and sampling (Brazillian officers might join initial assessment). ATIC as the designated technical service company of Brazilian INMETRO certification bodies, the audit team conducted over than one hundred audits, test witness and sampling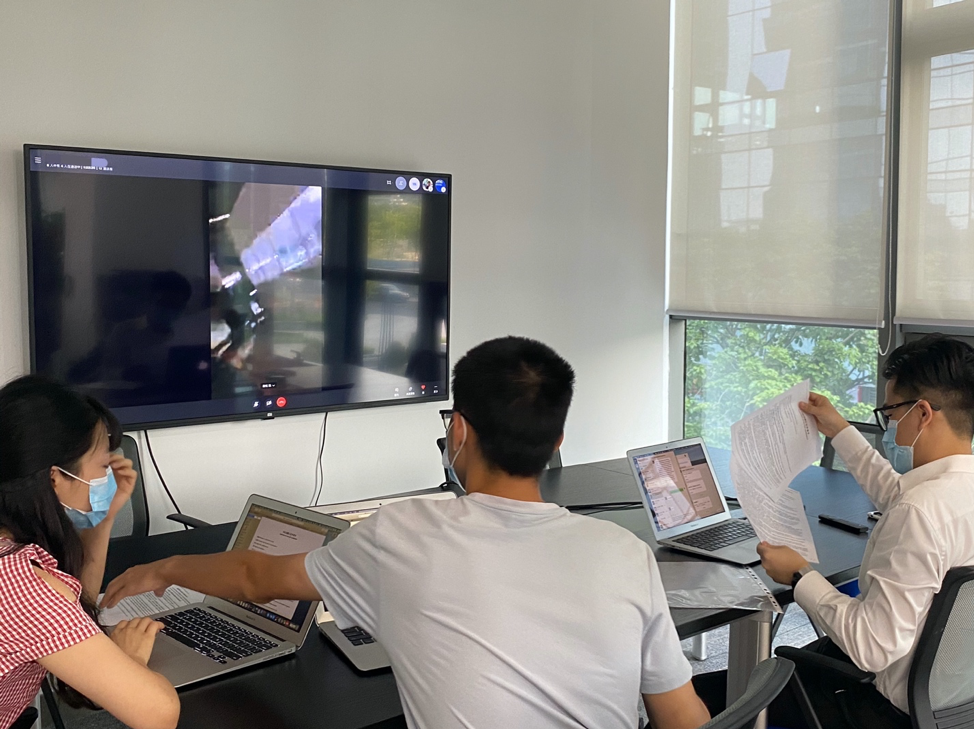 *July 2020, ATIC team remote initial assessment at factory in Anhui, China
INDIAN CMVR REMOTE TEST WITNESS
Indian Central Motor Vehicle Rules established AIS automotive standards to over than 150 aspects on whole-vehicle, component and system levels. Except the twenty safety components should be certified, all other whole-vehicle tests, components and system tests should be conducted in Indian national testing center. Considering the global epidemic outbreak, ATIC and Indian authority established "LOCAL TESTING + COORDINATIVE WITNESS" mechanism to some specific automotive components and systems, these test items could be conducted in ATIC designated laboratories, and engineers from ATIC and India would witness and complete the report co-ordinatively. ATIC had built strategic partnerships to national motor vehicle testing centers in China and worldwide. Trial tests, tests in foreign standards and test witness for homologation were available by ATIC.
*July 2020, ATIC team co-ordinative witness in national testing center, China
ATIC INSPECTION AND AUDIT SERVICES
Factory audit of initial assessment, conformity of production (CoP)
Product sampling to foreign certifications
Product trial tests, tests in foreign standards and test witness for homologation
Remote audit / witness services (CCC, UNECE, SNI, INMETRO, CMVR, GCC)
ABOUT ATIC
ATIC is a young technical service company from China, established in 2015. ATIC is committed to integrate domestic and international regulations, testing and certification resources with a global perspective in the context of globalization, and establish a new, specialized regulation research, testing and certification platform. With innovative Digital Reporting System (DRS), Customer Service Platform (CSP) and self-developed Global Vehicle Regulation Database (GVRD), ATIC's compliance service covers more than 54 countries/regions globally, testing and certification service covers more than 30 countries/regions worldwide. ATIC serve more than 3,300 manufactures each year.


INSPECTION AND AUDIT SERVICES
PLEASE CONTACT
Xinny Chan
Asia Homologation, Department Manager
Xinny graduated from the University of Brighton in UK and majored in Automotive Engineering.
He worked in OEM responsible for chassis R&D.

Xinny currently holds the role of Asia Homologation
Department Manager specializing in Asian automotive and components regulation and homologation.
Phone: +86 020-82510156
Mail: cs@atic-cn.com