RELEASE DATE:

2020-09-24 11:32
Brief:
On July 29th, 2020, GulfTIC, the certification body in the Gulf region, signed a strategic cooperation agreement with ATIC. The scope of cooperation covers technical services such as technical support, factory audit, testing and sampling about the certification in Middle East.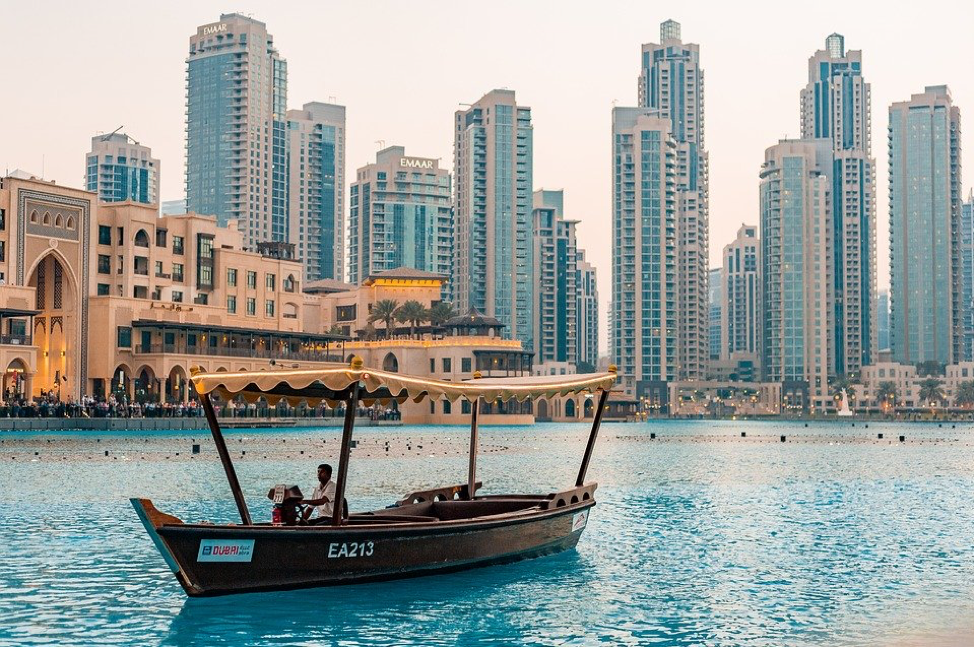 GULF ORIGIN GCC CERTIFICATON
GSO, Standardization Organization of the Cooperation Council for the Arab States of the Gulf, is a subsidiary of GCC and is headquartered in Riyadh, the capital of Saudi Arabia. GSO is a member of international standardization organizations such as IEC, ISO, and OIML. The GSO made a decision at the Kuwait Ministerial Meeting on October 12, 2004. Since January 1, 2005, GSO has inspected and issued GCC certification for motor vehicles and tire products in accordance with relevant Gulf standards. The approved GCC certificate is valid in all GCC member countries.
Saudi Arabia SABER Certification
According to SASO "Saudi Product Safety Plan" SALEEM, for all products entering Saudi, a Shipment Certificate of Conformity (SCoC) should be applied on SABER platform before shipment, which will be used for custom clearance. SABER is an electronic platform that helps the local supplier and factory to register the required conformity certificates. Since SCoC certificates are applied for and approved through the SABER system, Saudi product safety certification is also known as SABER certification. The Saudi Standards, Metrology and Quality Organization are determined according to the statute of SASO, which was established according to Royal Decree No. M 110 dated 3/3/1392 H. The organization directly reports to the Minister of Commerce and Industry.
UAE ESMA Certification
The Emirates Authority for Standardization & Metrology (ESMA) is a Federal UAE Authority, established by UAE Federal Law (28), 2001. As the only reference in the UAE in terms of quality standards, ESMA's strategy aims at supporting the national economy by establishing a new era of excellence and quality. The Cabinet Resolution No (12) of 2018 Automotive Spare Parts was published in 2018 by Prime Minister, United Arab Emirates which stipulates that 14 categories of auto parts are prohibited to import or place the product in the market subject to the provisions of this decision unless it is registered in accordance with the UAE conformity assessment scheme (ECAS) and has obtained a certificate of conformity in accordance with the provisions of this resolution. Including: Brake Systems, Brake Pads, Engine Radiators, Safety Belts, Rear View Mirrors, Batteries, Oil Filters for Internal Combustion Engines, Air Filters, Laminated Safety Glass, Rims, Door Locks and Door Hinges, Retro-reflective Markings and Signaling Devices, Alarm Systems for Buses and Commercial Vehicles, Relays and Flashers.
ATIC GLOBAL HOMOLOGATION SERVICES OF BRAKING SYSTEM
Whole Motor Vehicle GCC Type Approval
Automotive Tyre GCC Certification
Automotive Parts and Consumer Product SABER/SASO/EER Certification
Automotive Parts and Consumer Product ESMA/ECAS Certification
ABOUT ATIC
ATIC is a young technical service company from China, established in 2015. ATIC is comitted to integrate domestic and international regulations, testing and certification resources with a global perspective in the context of globalization, and establish a new, specialized regulation research, testing and certification platform.
With innovative Digital Reporting System (DRS), Customer Service Platform (CSP) and self-developed Global Vehicle Regulation Database (GVRD), ATIC's compliance service covers more than 54 countries/regions globally, testing and certification service covers more than 30 countries/regions worldwide. ATIC serve more than 3,300 manufactures each year.
GCC CERTIFICATION PLEASE CONTACT


Xinny Chan
Asia Homologation, Department Manager
Xinny graduated from the University of Brighton in UK and majored in Automotive Engineering.
He worked in OEM responsible for chassis R&D.

Xinny currently holds the role of Asia Homologation
Department Manager specializing in Asian automotive and components regulation and homologation.
Phone: +86 020-82510156
Mail: cs@atic-cn.com