RELEASE DATE:

2019-08-26 19:17
Brief:
On August 20, 2019, Mr.Ngadiman Sastro, President of IGS, Indonesia SNI Certification Body, and Mr. Eko Utomo, Head of ATIC Laboratory in Indonesia, attended the ATIC Head Office in Guangzhou and signed an agreement about extending authorization and further co-operation with ATIC which covered SNI certification, factory audit, sampling, document review and other technical services.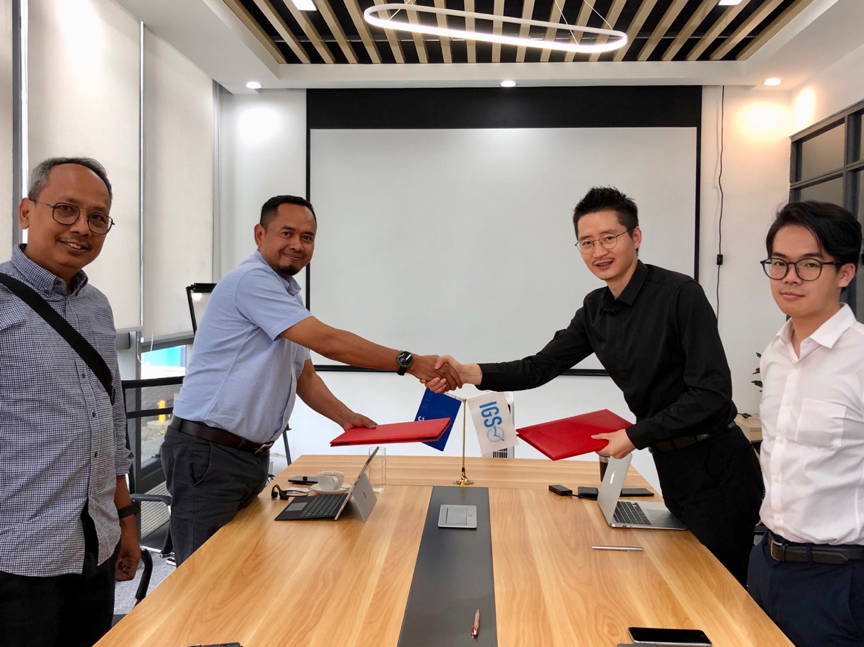 SNI SERVICES PROVIDED BY ATIC
As the designated technical service of the Indonesian certification body IGS in China, ATIC was the first in China to provide one-stop services including factory audit, sampling, product testing and local representative for global manufactures. Up to now, ATIC has successfully completed SNI assessment and certification services for dozens of companies, including Dachangjiang Haojue Motorcycle (Suzuki), Wanfeng Wheel, Xinyi Glass and other leading enterprises. The professional services, efficiency and rich experiences offer fruitful solution for enterprises to enter Indonesian market.

ATIC's SNI certification services include: safety glass, helmets, wheels, brake linings, batteries and other automotive components, power cables, wire ropes, ceramics, textiles, chemicals, toys, safety shoes, household appliances, lamps and Light source, primary battery, melamine resin tableware, pressure vessel, rubber seal, water meter, food and food additives, drinking water, fertilizer, house construction, building materials, airport construction, mineral energy.

ABOUT ATIC
ATIC is a young technical service company from China, established in 2015. ATIC is committed to integrate domestic and international regulations, testing and certification resources with a global perspective in the context of globalization, and establish a new, specialized regulation research, testing and certification platform. With innovative Digital Reporting System (DRS), Customer Service Platform (CSP) and self-developed Global Vehicle Regulation Database (GVRD), ATIC's compliance service covers more than 54 countires/regions globally, testing and certification service covers more than 30 countries/regions worldwide. ATIC serve more than 2,300 manufactures each year.


SNI CERTIFICATION PLEASE CONTACT


Xinny Chan
Asia Homologation, Department Manager
Xinny graduated from the University of Brighton in UK and majored in Automotive Engineering.
He worked in OEM responsible for chassis R&D.

Xinny currently holds the role of Asia Homologation
Department Manager specializing in Asian automotive and components regulation and homologation.
Phone: +86 020-82510156
Mail: cs@atic-cn.com