RELEASE DATE:

2022-04-22 14:24
Brief:
Recently, ATIC assisted Geely commercial vehicle group (FARIZON AUTO) in overcoming the difficulties of the pandemic and successfully obtained the EU 2018/858 WVTA certificate for C12E, providing support for their electric commercial vehicles export to the EU market.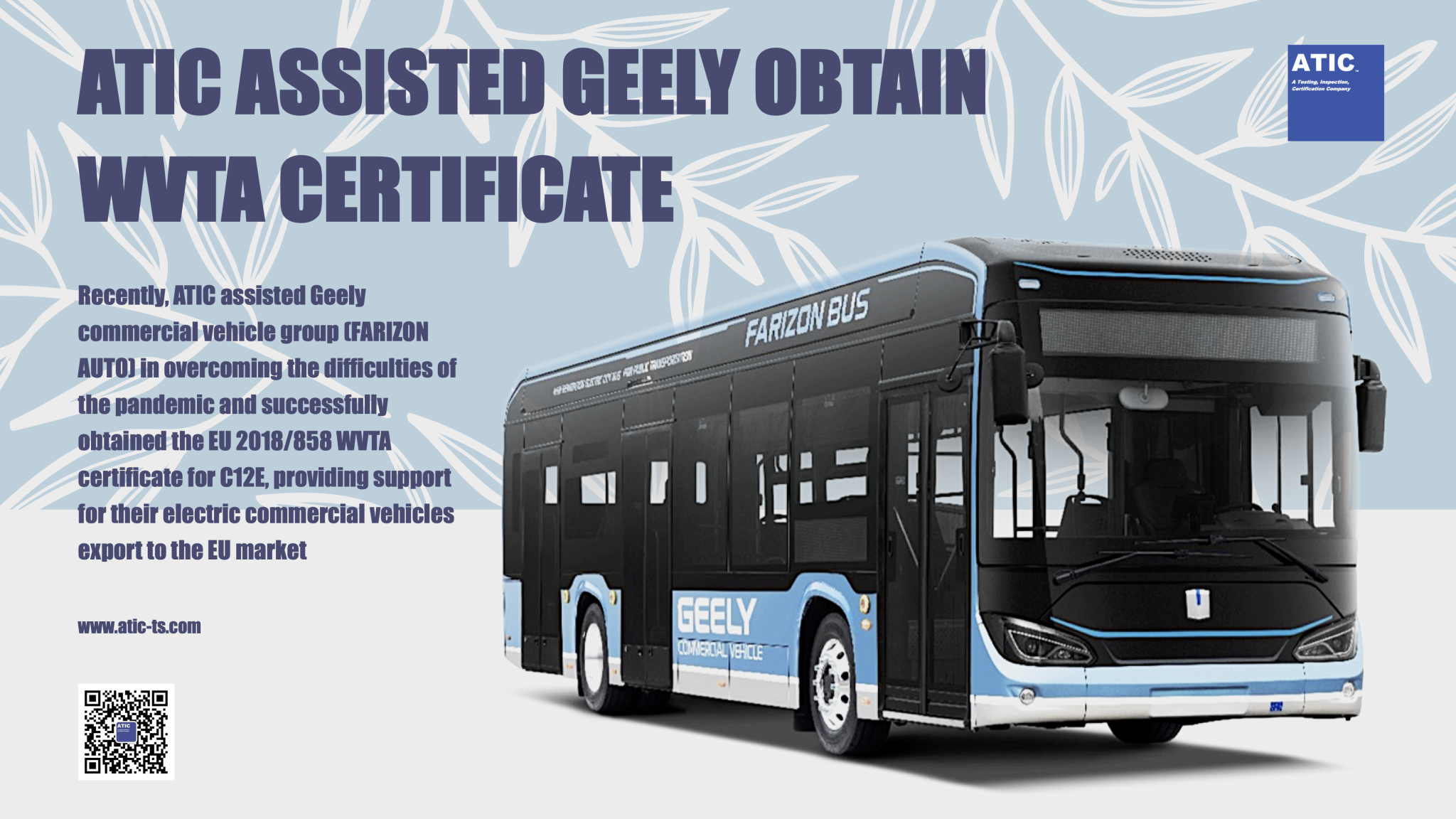 GEELY COMMERCIAL VEHICLE GROUP-FARIZON AUTO
Founded in 2014 and headquartered in Hangzhou, Geely Commercial Vehicle Group mainly engages in commercial vehicle related technology R&D, production and procurement, ecological platform construction and operation, and organizes its businesses and market operations coordinately under a group structure. As a wholly-owned subsidiary of Geely Holding Group, a Fortune 500 enterprise, Geely Commercial Vehicle, together with Geely Automobile and Volvo Cars, represent the majority (most) of the Group's automotive business. With three whole vehicle brands, Farizon Auto, Ouling Auto, and CAMC, and three platform companies, One-world Technology, Soland Tech, and Hellogil, Geely Commercial Vehicle is committed to realizing the corporate mission of "build smart IoV and lead the development of green commercial vehicles".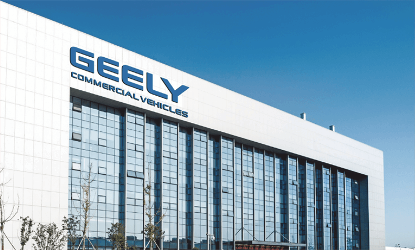 COMPREHENSIVE AND RIGOROUS CERTIFICATION TESTING
Under the witness and supervision of ATIC's certification experts, the C12E of FARIZON AUTO underwent 25 stringent safety tests in three months, including ESC, stability, braking, steering, electric safety and electromagnetic compatibility, the vehicle was successfully passed the full tests of the regulations.
ATIC EU WHOLE VEHICLE TYPE APPROVAL SERVICE
European Type Approval System: German StVZO, EU Regulations and UN
Regulations. StVZO standards apply to Germany, EU Regulations apply to EU/EEA/EFTA member states, while UN Regulations may accepted by EU and more than 50 UNECE member states.
ATIC experts are working under designated technical services in Europe to conduct Initial Assessment, Witness Testing and CoP Assessment as authorizedinspectors under authorities including e/E4 Netherland, e/E5 Sweden, e/E13 Luxembourg, e/E24 Ireland, e/E49 Cyprus.
UNECE CERTIFICATION PLEASE CONTACT