RELEASE DATE:

2018-11-27 15:37
Brief:
From November 19th to 23rd, 2018, the ATIC team visited the Ministry of Land Transport of Thailand, the Thai Industrial Standards Bureau, and the Thai Motor Vehicle Research Institute. The ATIC team communicated with Thailand officials agency on the progress of the certification project, future development trends of Thai regulations, and the development of new standards, aiming to strengthen the cooperative relationship between ATIC and Thai official agencies in the field of motor vehicle and consumer product certification.

The Ministry of Land Transport of Thailand is a subsidiary of the DLT of the Ministry of Transport of Thailand. Its main functions are to improve traffic laws, vehicle regulations and other relevant regulations, improve public transportation facilities, and develop land transportation networks. During the visit, the ATIC team communicated with the Thai Land Transport Department DLT officials on future trends in motor vehicle access certification, electric vehicle mileage testing methods, in-vehicle communication systems and new glass regulations.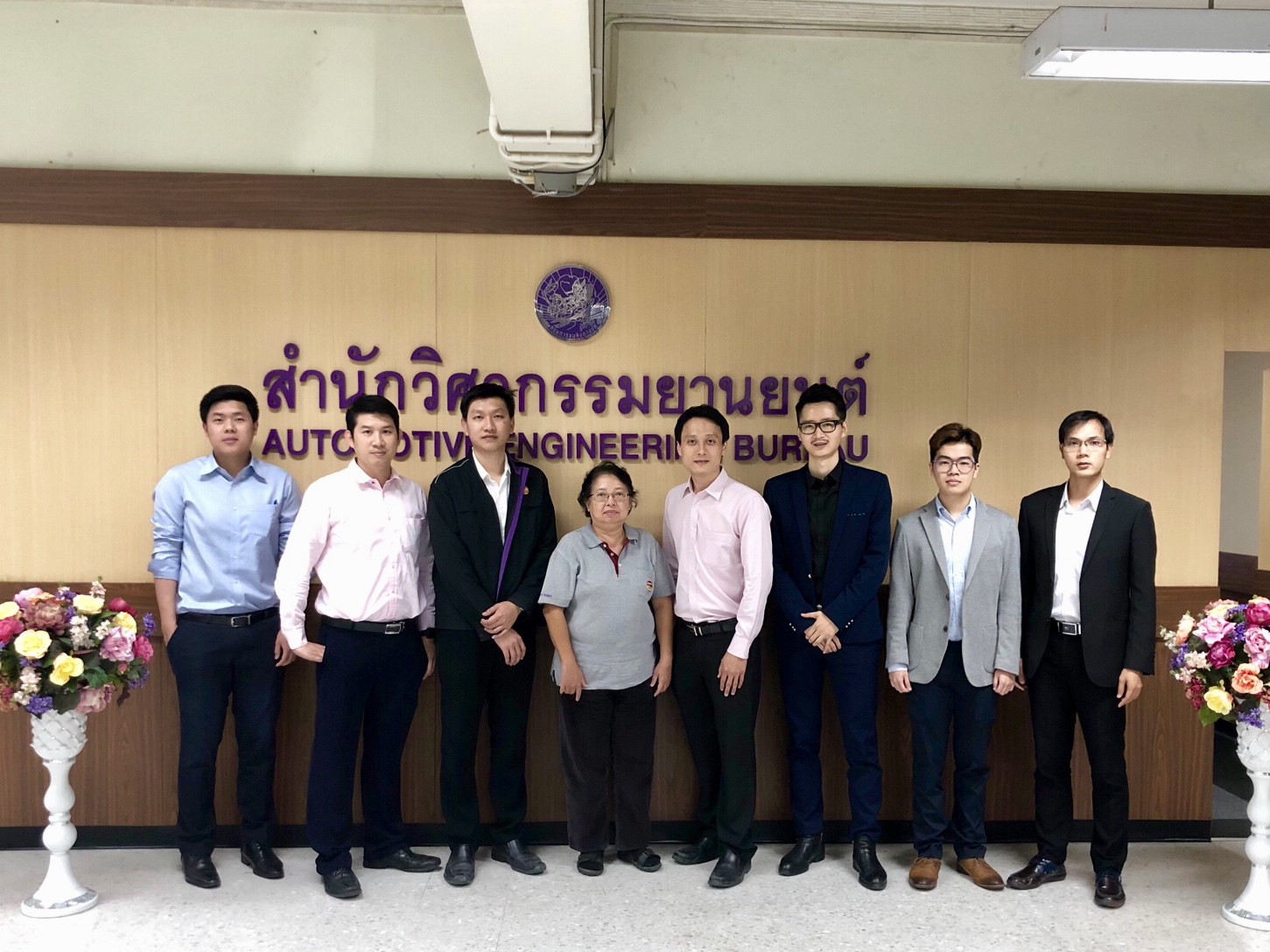 ATIC experts visit the Ministry of Transport of Thailand
The Thai Industrial Standards Association (TISI) is the competent authority for compulsory certification in Thailand. Its main functions are consumer protection, environmental protection and natural resource protection, promoting the international competitiveness of domestic industries, ensuring fair trade and eliminating international trade barriers arising from standardization measures. During the visit, the ATIC team communicated with TISI officials in Thailand about the development of TISI's standards in the field of new energy vehicles, the specific implementation procedures of the new TITI certification for automotive tires, the development of TIS standards for automotive power batteries, and the review of factory audit exemptions and localization in China. The feasibility of the test.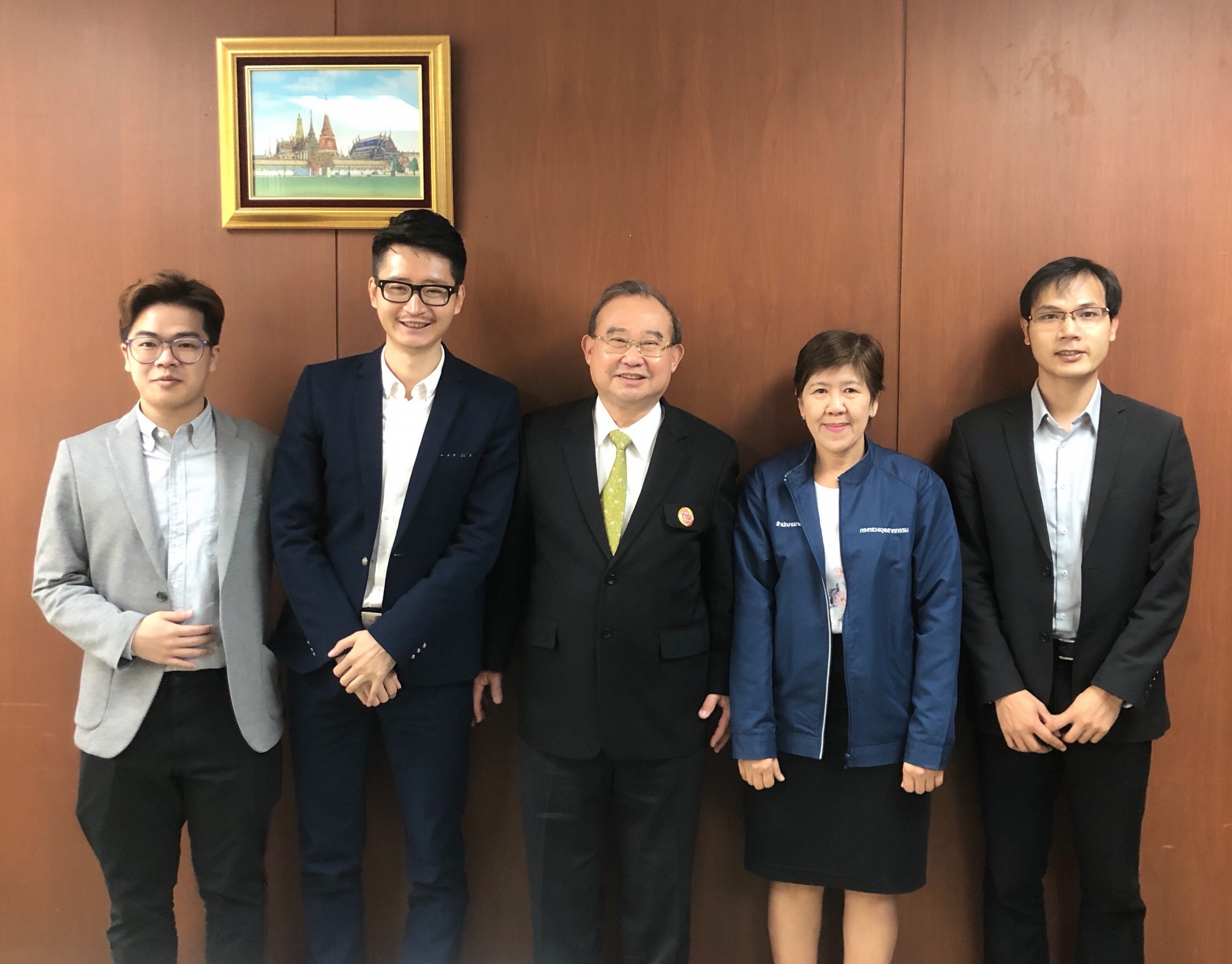 ATIC experts visit the Thai Industrial Standards Institute TISI
ATIC SERVICE FOR THAILAND CERTIFICATION
ATIC cooperates with Thailand's Land Transport Department DLT, Thai Industrial Standards Association TISI, Thailand National Broadcasting and Telecommunications Commission NBTC, Thailand Automotive Research Center TAI and local laboratories to launch Thailand's complete vehicle, parts and vehicle communication systems in China. Certification and consulting work for radar systems for vehicle-assisted driving. ATIC has a local legal representative and consulting team in Thailand, and can provide professional and efficient services in the whole process of certification, such as agent certification, legal interpretation, data preparation, auditor coordination, sample sample clearance and transportation.
ATIC AUTOMOTIVE REGULATORY AND CERTIFICATION SERVICES FOR OVERSEAS EMERGING MARKETS
In recent years, due to the rapid tightening of emission regulations in Europe and China, the risk of the US auto market has increased, and new energy vehicles still need capital and technology input. In this context, it is difficult for domestically produced vehicles to enter the overseas market, but at the same time the quality of domestically produced vehicles is constantly improving. Markets, such as Southeast Asia, South Asia, South America, the Middle East, Russia and other markets, emission requirements such as emissions are generally low, and the competitiveness of domestically produced vehicles is gradually increasing. Entering these markets has become a historical opportunity for many domestically produced vehicles. In the past two years, ATIC has adjusted the focus of global regulatory research, focusing on markets in Southeast Asia, South America, the Middle East, Russia, etc., establishing a global regulatory research department, introducing high-end talents to conduct systematic research on relevant national laws and regulations, and has obtained the certification capabilities of all relevant countries. It has carried out comprehensive and in-depth cooperation with local transportation departments, certification authorities, research institutes and laboratories, and provided legal consulting and certification services for more than 1,500 domestic vehicle and component companies.
ABOUT ATIC
ATIC is committed to integrating domestic and international regulations, certification and testing resources with a global perspective, establishing a new, professional regulatory service and testing and certification platform to provide a more professional and efficient one-stop testing, certification and inspection for national brands. Goods, consulting and total solution services.

ATIC is headquartered in Guangzhou, with expert teams located in Guangzhou, Shanghai, and Beijing, and with more than 20 countries or regions such as Germany, Czech Republic, Lithuania, Turkey, South Korea, the United States, Brazil, India, Indonesia, Thailand, and Vietnam. The certification body and the laboratory signed a cooperation agreement.

The ATIC China team consists of senior experts who have served for many years in internationally renowned technology service companies. The core teams are high-end technical talents with an international background.

ATIC can provide global regulations and standard services covering more than 50 countries and regions around the world. It provides testing and certification standards covering more than 20 countries and regions around the world. The cloud database with regulatory and certified products can achieve standardized certification services.

ATIC serves more than 1,000 domestic manufacturers each year, including Huawei, BYD, Wolong Electric, Changjiang Automobile, Haima Automobile, CITIC Dicastal, Ningbo KLITE, and other leading companies in the telecommunications, automation and automotive industries.
THAILAND CERTIFICATION PLEASE CONTACT


Xinny Chan
Asia Homologation, Department Manager
Xinny graduated from the University of Brighton in UK and majored in Automotive Engineering.
He worked in OEM responsible for chassis R&D.

Xinny currently holds the role of Asia Homologation
Department Manager specializing in Asian automotive and components regulation and homologation.
Phone: +86 020-82510156
Mail: cs@atic-cn.com