RELEASE DATE:

2022-07-29 18:26
Brief
:
On July 25, with "technological innovation can assign a new ecological, equipped with strong base to reshape new pattern" as the theme of the 2022 international BBS automotive technology and equipment, industrial development center of Ministry of Industry and Information Technology equipment, market supervision administration and national information technology security research center, department of transportation highway research institute and other related department heads, Experts and scholars from Hunan University, China Association of Automobile Manufacturers, the Electric Vehicle Committee and many enterprises attended the meeting. The conference released the "2022 International Forum on Automobile Technology and Equipment · Xiangjiang Consensus", which aims to give full play to the wisdom and strength of government, industry, university and research from all walks of life, promote the transformation and upgrading and high-quality development of the future automobile technology and equipment industry, and contribute to the road of China to become an automobile power. Mr. Tian Ziming, ATIC Southwest Region Sales Manager, was invited to attend this forum.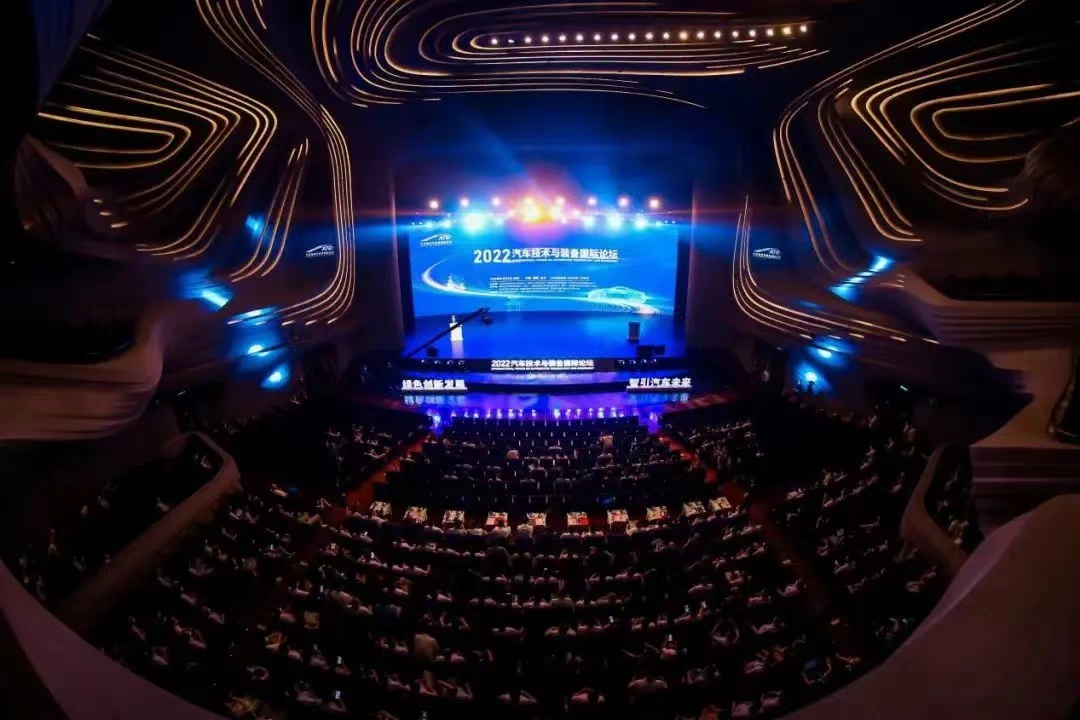 THE 2022 INTERNATIONAL FORUM ON AUTOMOTIVE TECHNOLOGY AND EQUIPMENT
With the theme of "Green and Innovative Development, Intelligent Vehicle Future", Auto industry leaders, experts and scholars at home and abroad are respectively made head titled "intelligent car several thinking and exploring" the double carbon under the background of the development of China's new energy vehicle electric drive technology and practice in the car, the Chinese intelligent snatched automotive innovation and development and industrialization advancement "the" difference "intelligent manufacturing and major technical equipment development policy interpretation" innovation under the new situation of new energy vehicles Development "Technical Update and Equipment Development of UTAC under Euro NCAP System" Conference keynote report. Combined with their own profound understanding and analysis of the development trend of the industry, the speakers provided forward-looking thinking on how to develop the automobile industry with high quality under the new development pattern.
July 26 - July 27 Nine theme forum activities:To address the pain points of the automobile industry, such as weak core technology, insufficient innovation capacity and weak industrial foundation, This BBS will be in July 26 - July 27 conference on innovation of auto test equipment development, healthy development of China's car market after BBS of 2022 and 2022 the third China auto security and information security industry seminars, intelligent snatched BBS of automobile technology, new energy automotive safety technology innovation BBS BBS, auto chip industry coordinated development, high testing certification Nine theme forums, including the Quality Development Forum, the Automotive Engineering Technology-Abnormal Noise Control Innovation Forum, and the Automotive Energy Conservation and Emission Reduction Technology Development Forum under the "Double Carbon" goal, gather industry wisdom and promote industrial transformation and upgrading.
ATIC PROVIDES SERVICE
ATIC's vehicle homologation experts have an average of more than 10 years of experience in motor vehicle certification, and are familiar with multinational certification processes, local regulations, and testing requirements. ATIC cooperates with multinational official organizations and integrates high-quality testing and certification resources, to provide a global one-stop certification service for manufacturers to complete the certification process, including certification application, documentation preparation, regulatory guidance and training, and pre-testing and test coordination, etc.

ABOUT ATIC
ATIC is a young technical service company from China, established in 2015. By creating a better entrepreneurial environment, we build a professional and passionate team with the best experts, returnees and extraordinary graduates. We are committed to integrate international and domestic regulations, testing and certification resources from a globalization perspective, to establish a neo-specialized regulation research, testing and certification platform. ATIC serves more than 4,500 manufactures per year.
HOMOLOGATION PLEASE CONTACT