RELEASE DATE:

2021-09-10 11:23
Brief
:
The Road Vehicle Standards Act 2018 (RVSA) has come into force on 1 July 2021. A component type approval is one of the options that may be used by applicants for a road vehicle type approval or approval of a Model Report to demonstrate compliance with applicable national road vehicle standards.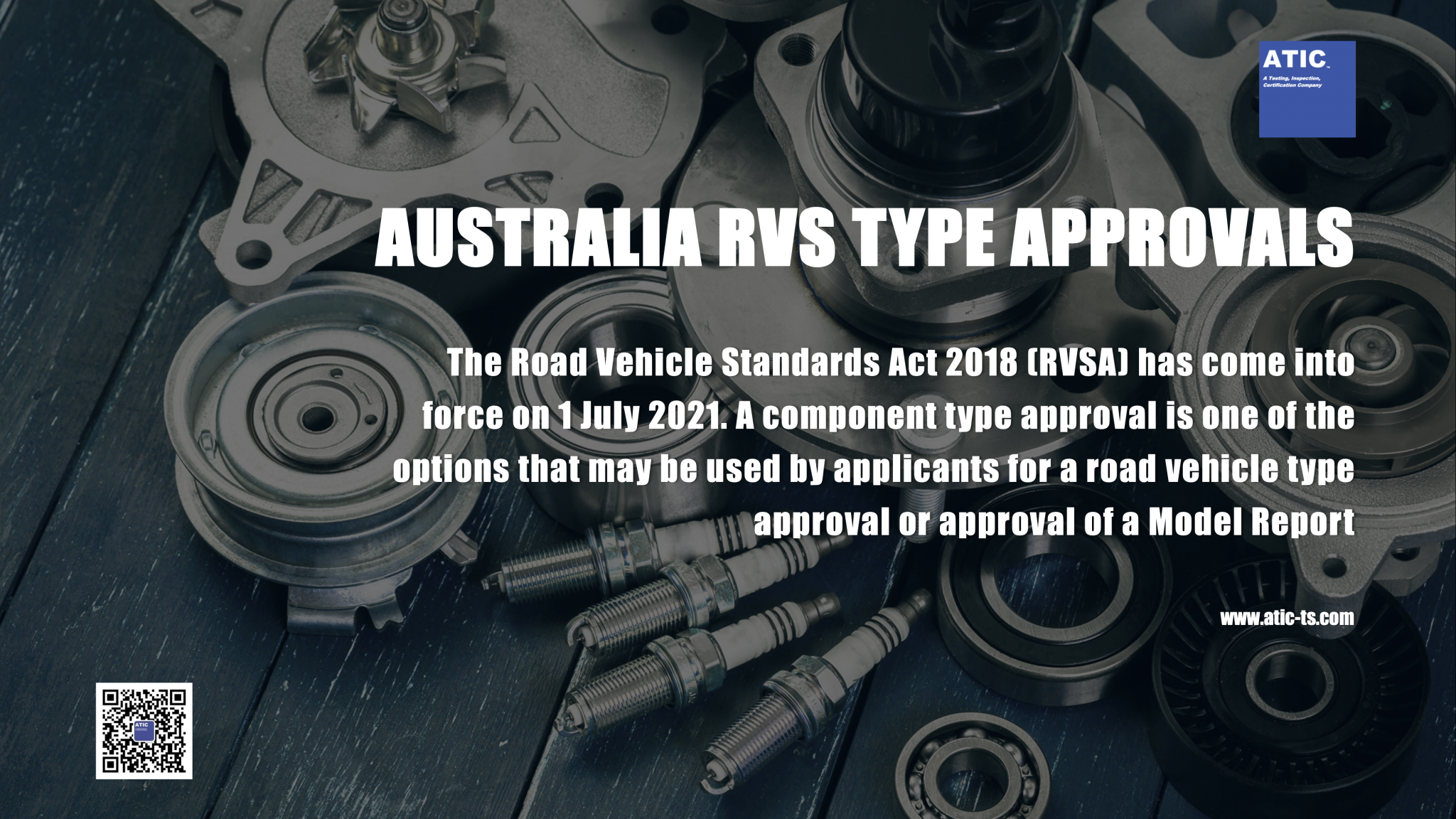 MANDATORY OR NOT?
A component type approval is not mandatory and is something that a manufacturer or supplier may choose to apply for.
However, having a component type approval demonstrates compliance with the applicable national road vehicle standards (ADRs) for vehicle components used in the manufacture or modification of a road vehicle.

BENEFITS OF COMPONENT TYPE APPROVAL
• Manufacturers can streamline their vehicle type approval application processes if they use components that already have a component type approval;
• Being able to confirm that your component/s comply with applicable national road vehicle standards, which is a positive selling point;
• Being able to provide products to the Australian market that are high quality, safe and environmentally sound.

HOW TO APPLY?
To apply for a component type approval, the applicant must first create an account in ROVER, and then need to complete the online application form in ROVER for a component type approval and pay the application fee. After the application is approved, the component type approval will be issued.

As the official registered agent (Registration No.: A16386), ATIC provides Australian vehicle certification services to whole vehicle and component manufacturers mainly in China.


ABOUT ATIC
We are a young technical service company from China, established in 2015. We have a professional and passionate team, we strive to create the best environment to attract the best experts, returnees and outstanding graduates to join us. We are committed to integrate domestic and international regulations, testing and certification resources with a global perspective in the context of globalization, and establish a new, specialized regulation research, testing and certification platform. We serve more than 4,500 manufactures each year.
RVS
TYPE APPROVALS

PLEASE CONTACT
Charlie Li
Component Homologation Department
ATIC Component Homologation Product Line Manager/BDM (Western China Region), Technical Expert accredited by European Authorities, Lead Auditor for Brazil INMETRO.
Rich experience in vehicle and component compliance, testing and certification for markets including EU, America, Japan, South Korea and India etc..
Phone: +86 020-82510156
Mail: cs@atic-cn.com