RELEASE DATE:

2019-07-09 16:45
Brief:
According to Brazilian Regulation No. 123/2014, from September 19, 2019, the sale of motorcycle component products without an INMETRO certificate will be prohibited on the Brazilian market. It includes large sprockets, small sprockets, chains and exhausters.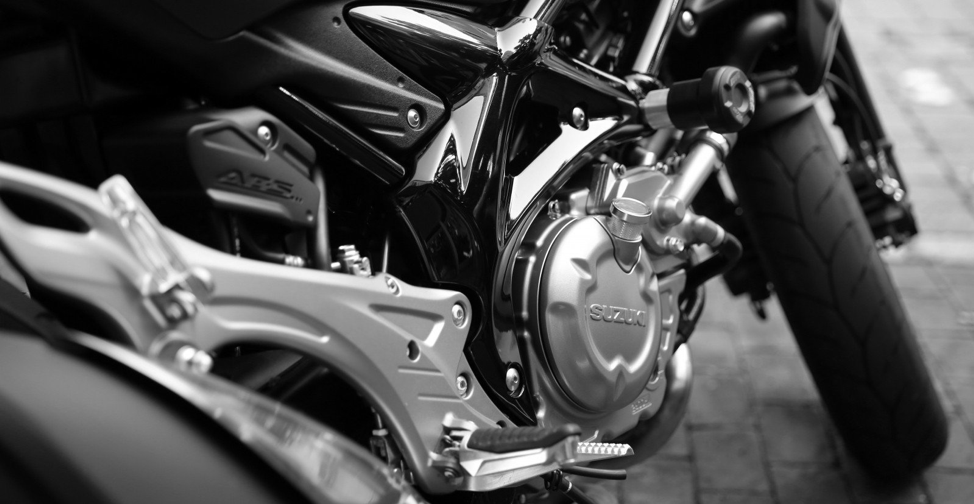 On March 19, 2014, the Brazilian National Metrology and Quality Technology Agency (INMETRO) issued the Motorcycle Parts Regulations No. 123/2014. The mandatory certification scope includes Crown, Pinion, Chain and Exhausters. After the update of the No. 248 regulations issued on June 3, 2016, the family of products was adjusted. The new regulation No. 138 issued on May 22, 2017 updates the deadline for enforcement of regulations, that is, products manufactured and imported from March 19, 2018 must meet the requirements of the regulations, September 19, 2019. The Brazilian market is not allowed to sell uncertified products.
MOTORCYCLE COMPONENTS INMETRO CERTIFICATION
According to the requirements of INMETRO in Brazil, motorcycle parts need to be tested according to INMETRO Ordinance No. 123/2014. Applying for and obtaining the INMETRO certificate can legally enter the Brazilian market.
Procedure
Factory audit
Testing
Importer audit
Submit technical documentation
Issue a certificate
Registration
The product certificate is valid for 4 years and is maintained once every 12 months.
Test Items
Pinion:
Dimensional tests
Rockwell hardness testing
Vichers hardness testing
Useful life

Crown:
Dimensional tests
Rockwell hardness testing
Layer adhension test superficial
Salt fog test
Useful life

Chain:
Dimensional tests
Accuracy in length
Transmission chain protection
Minimum Tensile strength
Fatigue test
Useful life

Exhausters:
Dimensional analysis and conditions of finishing
The protection due to burns accidental touches
Corrosion resistance

ATIC INMETRO CERTIFICATION
ATIC has conducted in-depth research and development in this professional subdivision field. With the global authorization network and experienced team of experts, ATIC can provides one-stop Brazilian INMETRO certification services for domestic motorcycle parts companies. ATIC is a partner of many OCPs in China. We provides factory audits, sampling, product testing, legal agents, etc. for manufacturers of home appliances, light sources and automotive parts in China. So far, ATIC has successfully completed the Brazilian INMETRO audit and certification services for more than 100 Chinese companies, including Zhejiang Yixiang, Lonking Machinery, Chengdu Senjie and other leading enterprises.

ATIC INMETRO certification services include: CNG components, LED light sources, street lights, automotive components (including shock absorbers, horns, electric fuel pumps, light bulbs, pistons, bushings, accumulators, steering system components, brake friction, rims, Glass, tires, etc., motorcycle parts (chains, sprockets, exhaust pipes, lead-acid batteries), child seats, photovoltaic products, pressure vessels, household appliances, building structures, etc.

ABOUT ATIC
Headquartered in Guangzhou, ATIC experts team are located in Guangzhou, Shanghai, Beijing and Zhongshan. It has technical support from consultant teams in Germany, the Czech Republic, the United States and Brazil. The ATIC China team consists of senior experts who have been serving internationally renowned technology service companies for many years. The main service targets are domestic OEMs, electronic appliances, component manufacturers and professional laboratories.
INMETRO CERTIFICATION PLEASE CONTACT


Component Homologation Department
ATIC Project Manager for South America Business, Auditor for Brazil INMETRO, Kerwin graduated from Harbin Institute of Technology with a bachelor's degree, he served as R&D engineer in a well-known OEM. He now is responsible for the regulation and homologation procedure research & homologation business of automotive and consumer goods for South American markets
Phone: +86 020-82510156
Mail: cs@atic-cn.com