RELEASE DATE:

2021-03-31 12:09
Brief
:
Safety glazing is critical component of a vehicle. The No. 43 regulation issued by United Nations Economic Commission for Europe requires the compulsory certification to automotive safety glazing materials. Certified safety glazing shall be affixed with the corresponding E-mark label in accordance to the regulation.
THE PROCEDURE OF TYPE APPROVAL
1. Application Submission
2. Initial Assessment
3. Samples Preparation and Testing
4. Technical Documents and Test Report Submission
5. Documents Review and Issuance of Certificate
6. COP Maintenance
TEST ITEMS
According to the location of use, the automotive glazing materials shall be divided into two categories: Windscreens and Other than windscreens. According to the material, the vehicle glazing materials shall be divided into two categories: safety glazing and plastic glazing materials. Following are test items needed for glazing in different materials and positions:
Safety glazing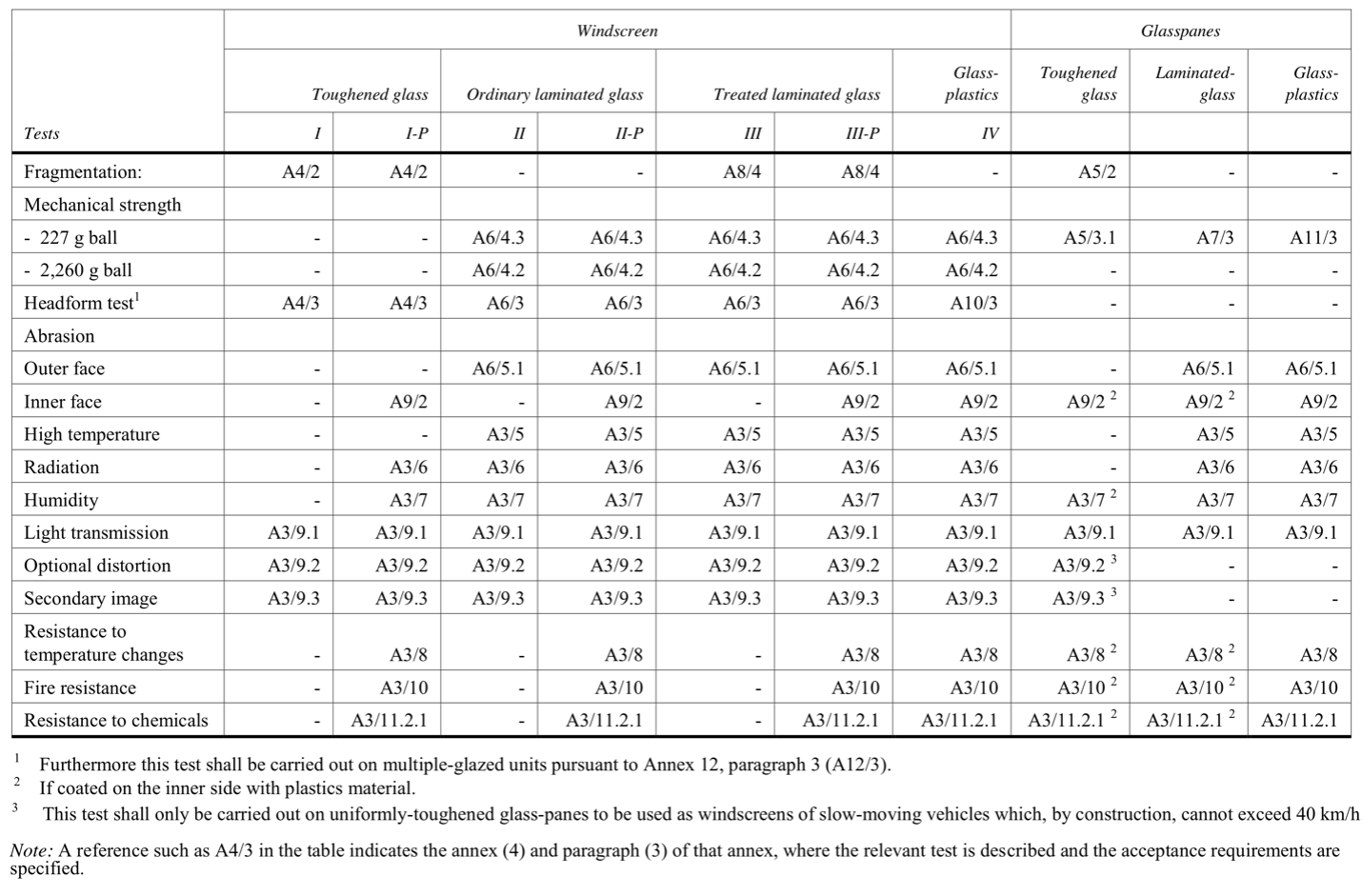 Plastic glazing materials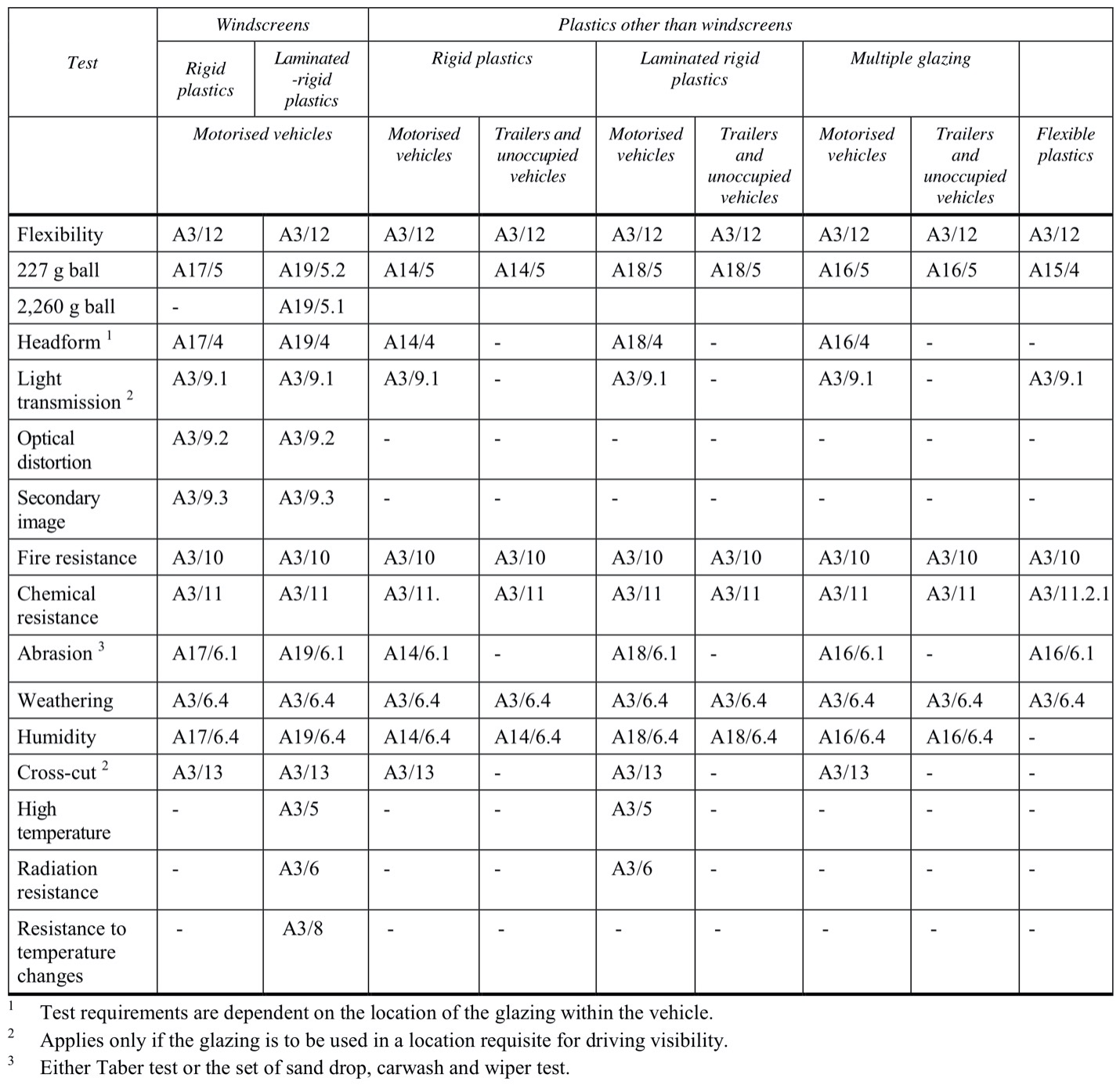 ATIC EU CERTIFICATION SERVICE
ATIC experts are working under designated technical services in Europe to conduct Initial Assessment, Witness Testing and CoP Assessment as authorized inspectors by authorities including e/E5 Sweden, e/E24 Ireland, e/E49 Cyprus, e/E32 Latvia, e/E36 Lithuania and E57 San Marino. ATIC serves more than 200 whole vehicle and component manufactures each year in China.
ATIC's leading digital customer platform and digital reporting system make it easy for you to submit information files online, and technical reports can be generated online, minimizing file and report preparation time and improving quality, leaving valuable time to you and yours client.
ABOUT ATIC
ATIC is a young technical service company from China, established in 2015. ATIC is committed to integrate domestic and international regulations, testing and certification resources with a global perspective in the context of globalization, and establish a new, specialized regulation research, testing and certification platform. With innovative Digital Reporting System (DRS), Customer Service Platform (CSP) and self-developed Global Vehicle Regulation Database (GVRD), ATIC's compliance service covers more than 54 countries/regions globally, testing and certification service covers more than 30 countries/regions worldwide. ATIC serve more than 3,300 manufactures each year.
ECE
CERTIFICATION
PLEASE CONTACT
Kenneth Feng
Component Homologation Department
Graduated from Guangdong University of Technology with a bachelor's degree, Kenneth served for a global top 500 company focusing on regulation and testing research. Kenneth now is responsible for EV components global regulation and homologation projects in ATIC.
Phone: +86 13580524946
Mail: kenneth.feng@atic-cn.com