RELEASE DATE:

2019-06-05 17:21
Brief:
In order to ensure the reliable and safe use of telecommunications products, the Ministry of Information and Communications of the Socialist Republic (MIC) has issued a mandatory product range of regulations for Circular 04/2018/TT-BTTTT, corresponding to telecommunications. Products need to be tested and certified according to Circular 15/2018/TT-BTTTT. Applying for registration and ICT labeling can legally enter the Vietnam market.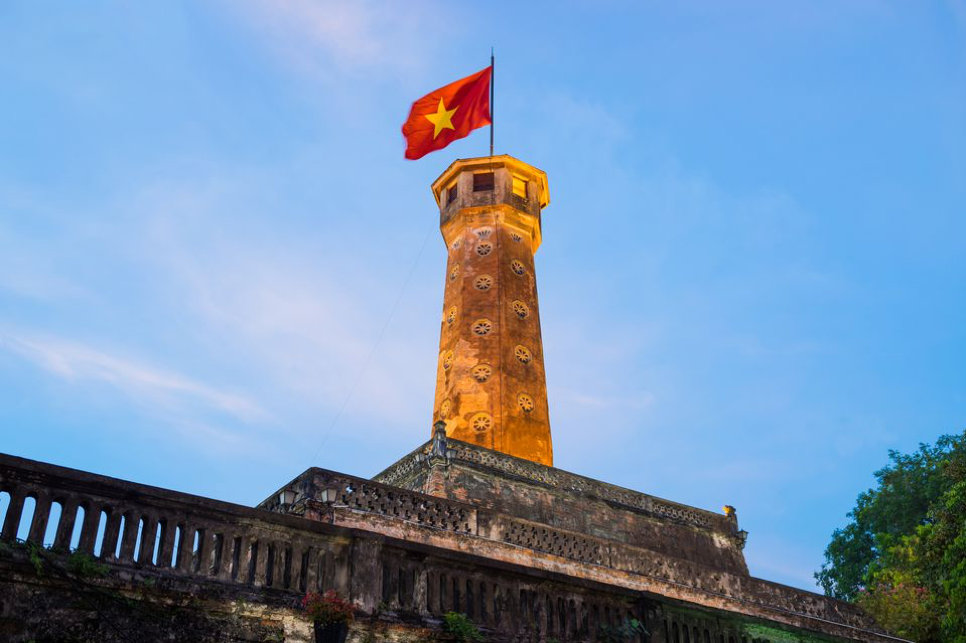 VIETNAM ICT CERTIFICATION
Vietnam ICT certification is Vietnamese certification for telecommunications products. Both telecommunications products produced in Vietnam and outside Vietnam that belong to the mandatory category published by the Ministry of Information and Communication (MIC) of Vietnam need ICT certification. The Vietnam Telecommunications Authority (VNTA) is the designated authority to issue licenses and conformity statements. The scope of ICT certification includes wireless transceivers, Bluetooth devices, set-top boxes, radars, mobile computers, etc. With the enactment of more new regulations and implementation rules, more and more products are included in the scope of ICT mandatory certification.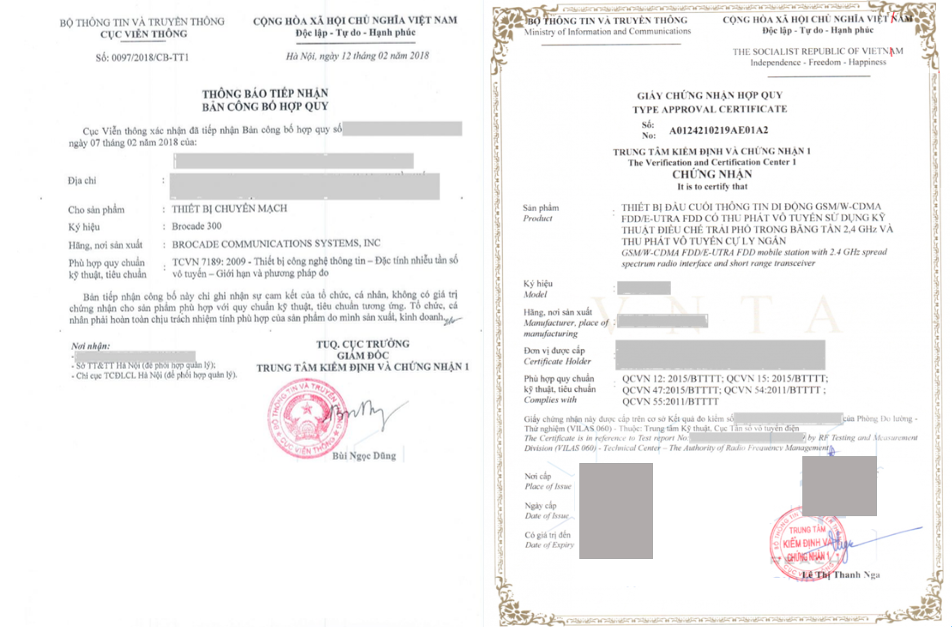 TELECOMMUNICATIONS PRODUCT CLASSIFICATION
Class I: Mandatory Type Approval and Declaration of Conformity (DoC), such as: Bluetooth, Wi-Fi, Antenna, Wireless Phone, Radar, Mobile Terminal, etc.
Class II: Mandatory Declaration of Conformity (DoC) such as: lithium batteries, routers, TV set-top boxes, etc.


ICT CERTIFICATION PROCEDURE
Testing
Submit application
VNTA review
Obtain a type certificate or a declaration of conformity
Use registered ICT tags


OUR SERVICE
ATIC has partnered with the Vietnam Information and Communications Bureau MIC to provide Vietnamese ICT certification services to domestic telecommunications manufacturers. In addition, ATIC has partnered with a number of local laboratories in Vietnam to provide Chinese manufacturers with one-stop Vietnamese certification services from application, testing, document review, sample clearance and logistics, legal representation to certification. Up to now, ATIC has successfully completed the Vietnam factory audit and certification services for many domestic manufacturers, including leading companies such as CITIC Dicastal and Mekralang. The professional and efficient services and rich experience can provide effective solutions for Chinese companies to enter the Vietnamese market.

ATIC Vietnam certification services include: telecommunications products, automotive vehicles, exhaust emissions, helmets, safety and environmental protection, fuel tanks, rearview mirrors, exhaust pipes, frames, safety glass, rearview mirrors, tires, lighting products, household appliances, etc. 460 A variety of products.
ABOUT ATIC
ATIC is committed to integrating domestic and international regulations, certification and testing resources with a global perspective, establishing a new, professional regulatory service and testing and certification platform to provide a more professional and efficient one-stop testing, certification and inspection for national brands. Goods, consulting and total solution services. ATIC is headquartered in Guangzhou, with expert teams located in Guangzhou, Shanghai, and Beijing, and with more than 20 countries or regions such as Germany, Czech Republic, Lithuania, Turkey, South Korea, the United States, Brazil, India, Indonesia, Thailand, and Vietnam. The certification body and the laboratory sign an authorization or cooperation agreement.

ATIC Chinese team consists of senior experts who have served for many years in internationally renowned technology service companies. The core teams are high-end technical talents with an international background. We can provide global regulations and standard services covering more than 50 countries and regions around the world. It provides testing and certification standards covering more than 20 countries and regions around the world. The cloud database with regulatory and certified products can achieve standardized certification services.

ATIC serves more than 2,300 manufacturers each year, including BYD, Wolong Electric, Yangtze River, Haima Automobile, CITIC Dicastal, Ningbo KLITE, and other leading companies in the telecommunications, automation and automotive industries.

VIETNAM CERTIFICATION PLEASE CONTACT
Xinny Chan
Asia Homologation, Department Manager
Xinny graduated from the University of Brighton in UK and majored in Automotive Engineering.
He worked in OEM responsible for chassis R&D.

Xinny currently holds the role of Asia Homologation
Department Manager specializing in Asian automotive and components regulation and homologation.
Phone: +86 020-82510156
Mail: cs@atic-cn.com