RELEASE DATE:

2020-05-05 18:24
Brief: Malaysia is located in Southeast Asia and is one of the founding countries of ASEAN. It is also a participating country of the Commonwealth, Islamic Cooperation Organization, Asia-Pacific Economic Cooperation, Indian Ocean Rim Alliance and other organizations. It is a major producer and exporter of palm oil, natural rubber and liquefied natural gas. Malaysian Ministry of Industry and Trade(MITI), Ministry of Transport(MOT), Construction Industry Development Board Malaysia(CIDB), Energy Commission(ST), Malaysia Communications and Multimedia Commission(SKMM) and other depatments have certification requirements for products imported into Malaysia.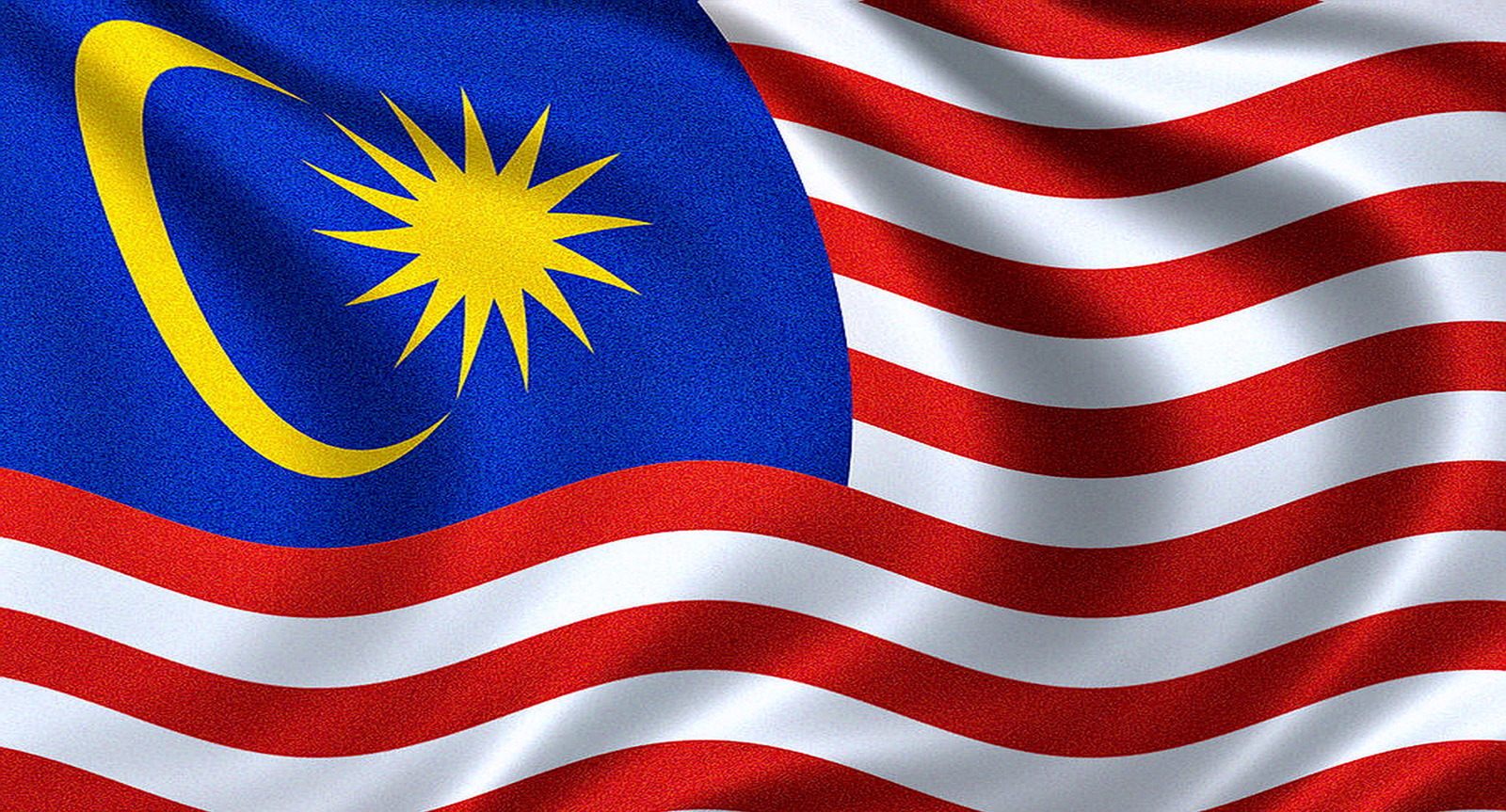 WHOLE VEHICLE TYPE APPROVAL(VTA)
As a member of the United Nations World Forum on Vehicle Reulations WP29 and a signatory to the 1958 and 1998 agreements, UN regulations have gradually been incorporated into Malaysia 's "Road Transportation Rules" and other relevant regulations. Vehicles exported to Malaysia in CBU type or locally produced and assembled vehicles are required to complete Vehicle Type Approval. The document review and vehicle inspection passed, and after the evaluation of the National Type Approval (VTA) and certification committee, a VTA certificate was obtained to ensure that all aspects of the vehicle comply with the specified current regulations.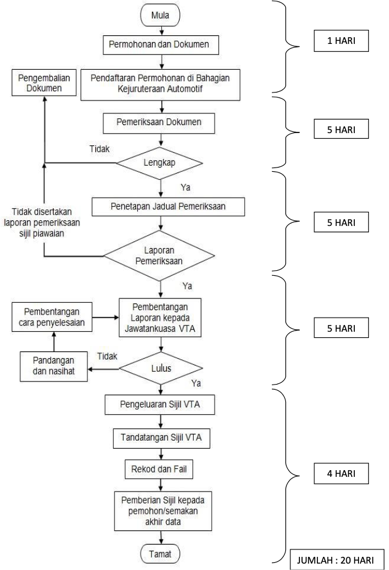 COMPONENT TYPE APPROVAL(CTA)
Malaysia exercises control over vehicle components such as helmets, child safety seats, brake pads, pneumatic tires (new and retreaded), speedlimiters, gas discharge headlamps, seats, seat belts, etc. All the above vehicle coponents exported to Malaysia must submit an application to the Ministry of Land Transport (JPJ) and obtain a Component Type Approval before they can be used on the road or circulated on the market.
Components list and corresponding standards:
Item

Name of the Product

Standard

1

Helmet

UNECE R22 : Protective Helmets and Their Visors for Driver and Passengers of Motorcycles and Moped;
Or MS 1 : Protective Helmets and Visors for Vehicle Users;

2

Child Safety seat/Child Restraint System

UNECE R44 : Child Restraint Systems (CRS);
Or UNECE R129 : Enhanced Child Restraint Systems (ECRS);


3

New Brake Lining or Brake Pad

UNECE R90 : Replacement Brake Lining Assemblies and Drum Brake Lining;
Or MS 1164 : Replacement Brake Lining Assemblies and Drum Brake Lining;

4


New Pneumatic Tires and New Retreaded pneumatic Tires



UNECE R54 : Pneumatic Tyres for commercial vehicles and their trailers;
UNECE R30 : Pneumatic Tyres for motor vehicles and their trailers;
MS 149 : New pneumatic passenger car tyres
Or MS 1394 : New pneumatic tyres for highway vehicles other than passenger cars
UNECE R108 : Retreaded tyres for passenger cars and their trailers
UNECE R109 : Retreaded tyres for commercial vehicles and their trailers
Or MS 224 : Retreaded pneumatic rubber tyres for passengger cars and commercial vehicles

5

Speed Limiter Device

UNECE R89 : Speedlimiter Device (SLD)

6

Gas Discharge Headlamp / Bulb for motor vehicle

UNECE R98 : Headlamps with gas-discharge light source
Or UNECE R99 : Gas-discharge light source

7

Seat for motor vehicle

UNECE R17 : Strength of seats, their anchorages and head restraints

8

Safety Seatbelts


UNECE R16 : Safety-belts
CONSUMER PRODUCT CERTIFICATION
Products subject to Malaysia 's control, such as electrical appliances, building materials, bathroom facilities, etc., must obtain corresponding product certification before entering Malaysia. Product certification is supervised by 16 regulatory authorities in different fields. After obtaining certification, some products can be purchased from the Malaysian SIRIM QAS agency and the corresponding SIRIM label can be pasted or engraved on the product to prove that the product meets Malaysian technical requirements.

TELECOMMUNICATION PRODUCT CERTIFICATION
The Malaysian Communications and Multimedia Commission (SKMM) has issued technical specifications for the testing and certification of fixed and wireless communications equipment. These documents mainly describe the technical requirements for the safety, frequency band, interoperability, and EMC of communications equipment. Wireless communication equipment entering Malaysia must meet local regulations and standards. The manufacturer can submit an application to SKMM or SIRIM QAS, send samples for testing, and obtain the approval to mark the product. The certificate is valid for up to 5 years.

SERVICES PROVIDED BY ATIC
Malaysian Vehicle Type Approval VTA, Component Type Approval CTA
Malaysian consumer products and telecommunicaition products certification
Preparation and translation of a complete set of application materials
Direct co-operation with authorities and certification bodies without communication barriers

ABOUT ATIC
ATIC is a young technical service company from China, established in 2015. ATIC is committed to integrate domestic and international regulations, testing and certification resources with a global perspective in the context of globalization, and establish a new, specialized regulation research, testing and certification platform. With innovative Digital Reporting System (DRS), Customer Service Platform (CSP) and self-developed Global Vehicle Regulation Database (GVRD), ATIC's compliance service covers more than 54 countries/regions globally, testing and certification service covers more than 30 countries/regions worldwide. ATIC serve more than 3,300 manufactures each year.


MALAYSIAN CERTIFICATION PLEASE CONTACT


Xinny Chan
Asia Homologation, Department Manager
Xinny graduated from the University of Brighton in UK and majored in Automotive Engineering.
He worked in OEM responsible for chassis R&D.

Xinny currently holds the role of Asia Homologation
Department Manager specializing in Asian automotive and components regulation and homologation.
Phone: +86 020-82510156
Mail: cs@atic-cn.com