RELEASE DATE:

2021-06-10 20:20
Brief
:
With the popularity of assisted driving systems, features such as lane-keeping and automatic lane change are becoming standard configurations in an increasing number of vehicles on sale. CSF and ESF refer to the corrective steering function and emergency steering function respectively. According to the UN R79 regulation, vehicles equipped with ACSF, CSF, and ESF functions need to be tested and achieve the E-mark type approval of R79 in order to get access to the EU market.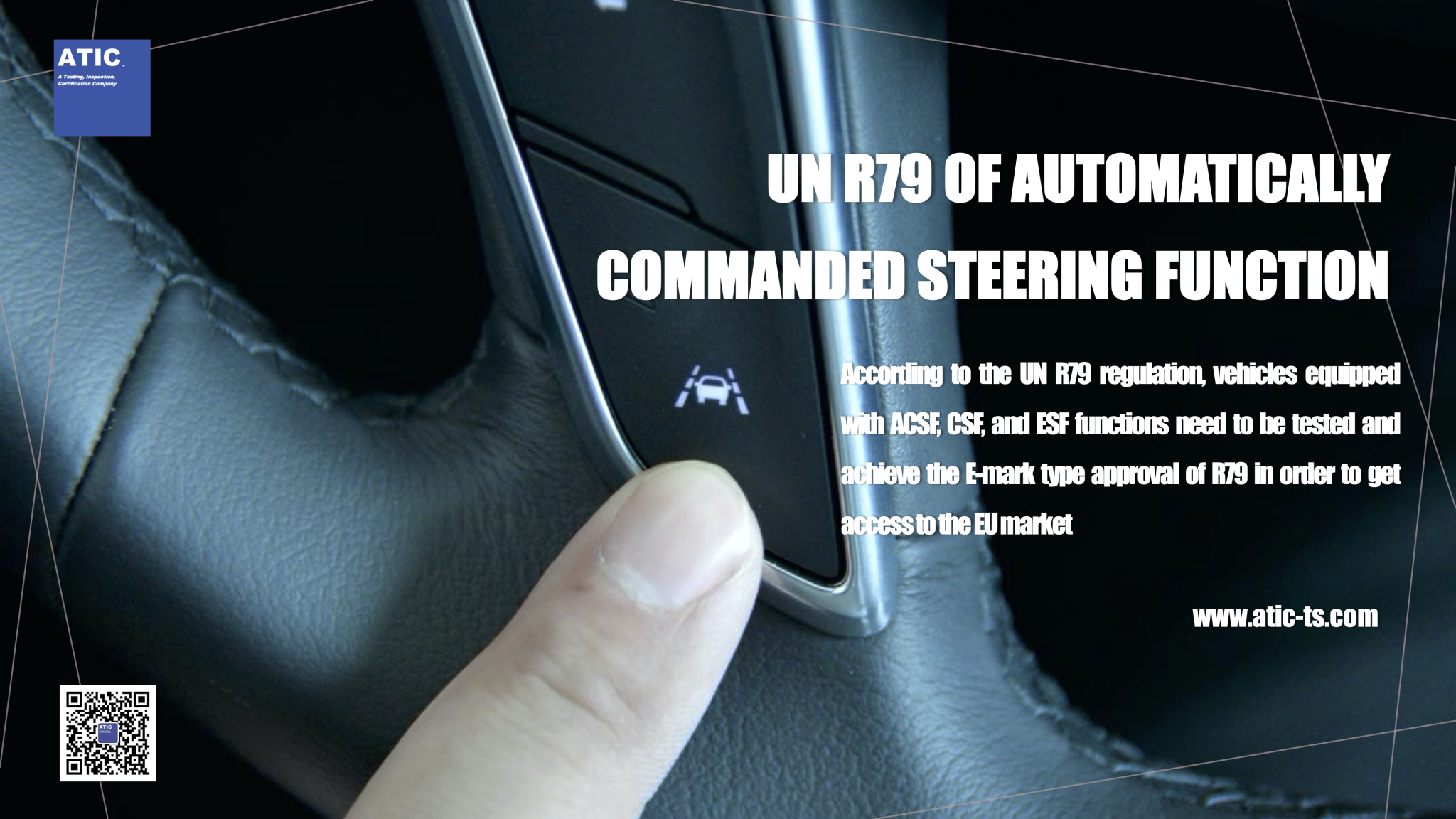 MAIN TECHNICAL POINTS AND TEST REQUIREMENTS OF ACSF, CSF, ESF
Annotation: Vsmin means the minimum speed down to which an ACSF is designed to operate. Vsmax means the maximum speed up to which an ACSF is designed to operate.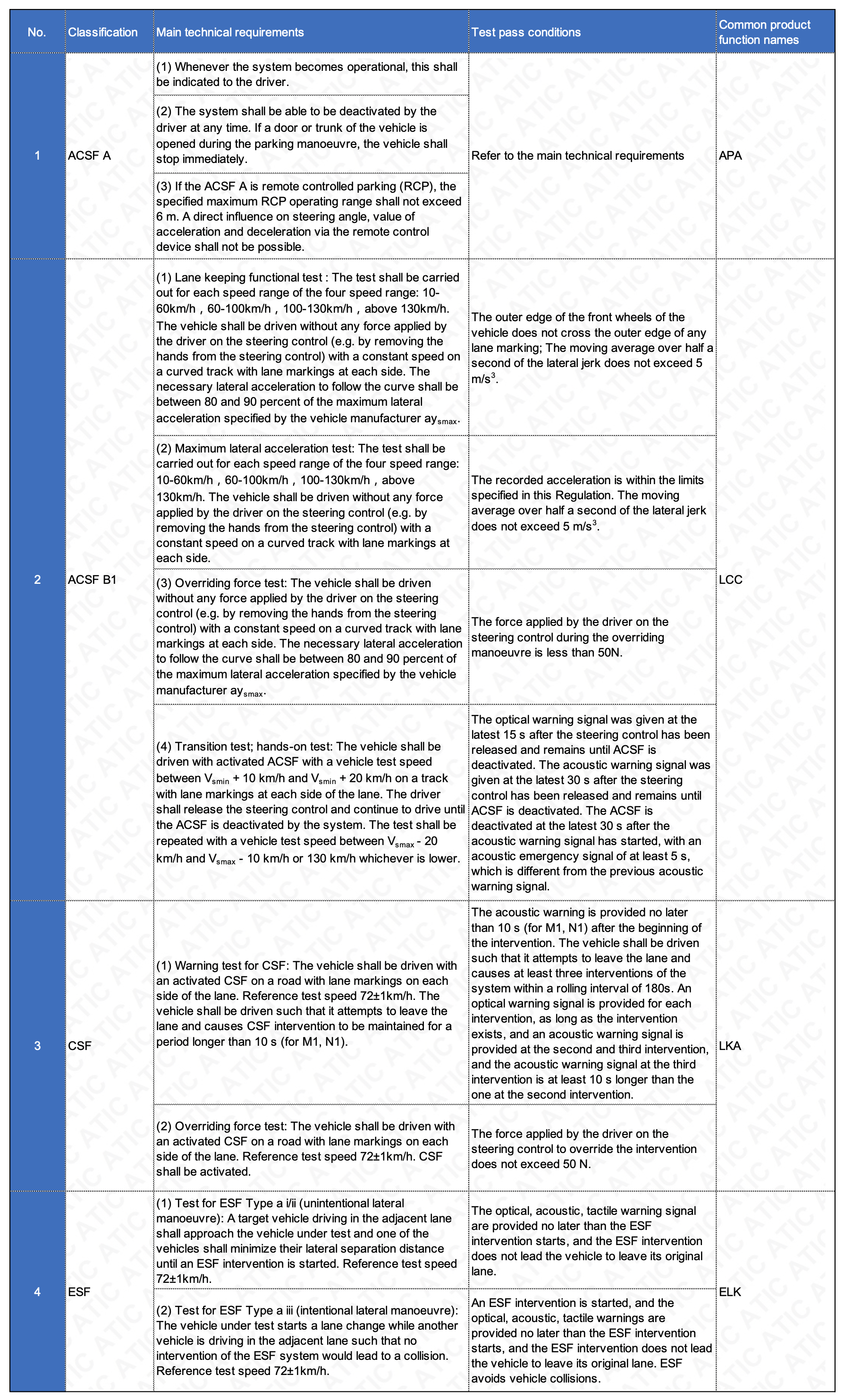 THE PROCEDURE OF TYPE APPROVAL
1.Application Submission
2.Initial Assessment
3.Technical Documents and Samples Preparation
4.Sample Delivery and Testing
5.Prepare test report and certificate
6.Submit test report and certificate
7.Issuance Certificate
ATIC PROVIDES AUTOMOTIVE GLOBAL HOMOLOGATION SERVICE
ATIC's vehicle homologation experts have an average of more than 10 years of experience in motor vehicle certification, and are familiar with multinational certification processes, local regulations, and testing requirements. ATIC cooperates with multinational official organizations and integrates high-quality testing and certification resources, to provide a global one-stop certification service for manufacturers to complete the certification process, including certification application, documentation preparation, regulatory guidance and training, and pre-testing and test coordination, etc.
ATIC GLOBAL VEHICLE REGULATION RESEARCH & VEHICLE DEPARTMENT
ATIC Automotive Regulation Research and Automotive Homologation Team is dedicated to global automotive regulation research, homologation procedure research and homologation project management. Based on ATIC digital platform, our team provides a series of automotive compliance services including market access solutions, technical verification, regulation interpretation, regulation database and update, training and Q&A, etc. ATIC automotive experts are nominated by European technical service and authorities covering all EU/UN regulations for M/N/O/T/L/NRMM category vehicle, system, component and separate technical unit. Authorities includes Netherlands (e/E4), Sweden (e/E5), Luxembourg (e/E13), Ireland (e/E24), Cyprus (e/E49) and San Marino (E57).
UNECE CERTIFICATION PLEASE CONTACT