RELEASE DATE:

2022-01-14 15:21
Brief
:
Personal Protective Equipment (well known as PPE)means equipment designed and manufactured to be worn or held by a person for or held by a person for protection against one or more risks to that person's health or safety.

The manufacturers of PPE need to darft an EU declaration of conformity, and some products also need to obtain an EU type-examination certificates issued by notified bodies, so that PPE can be beared with CE mark and in normal circulation sales in the EEA market.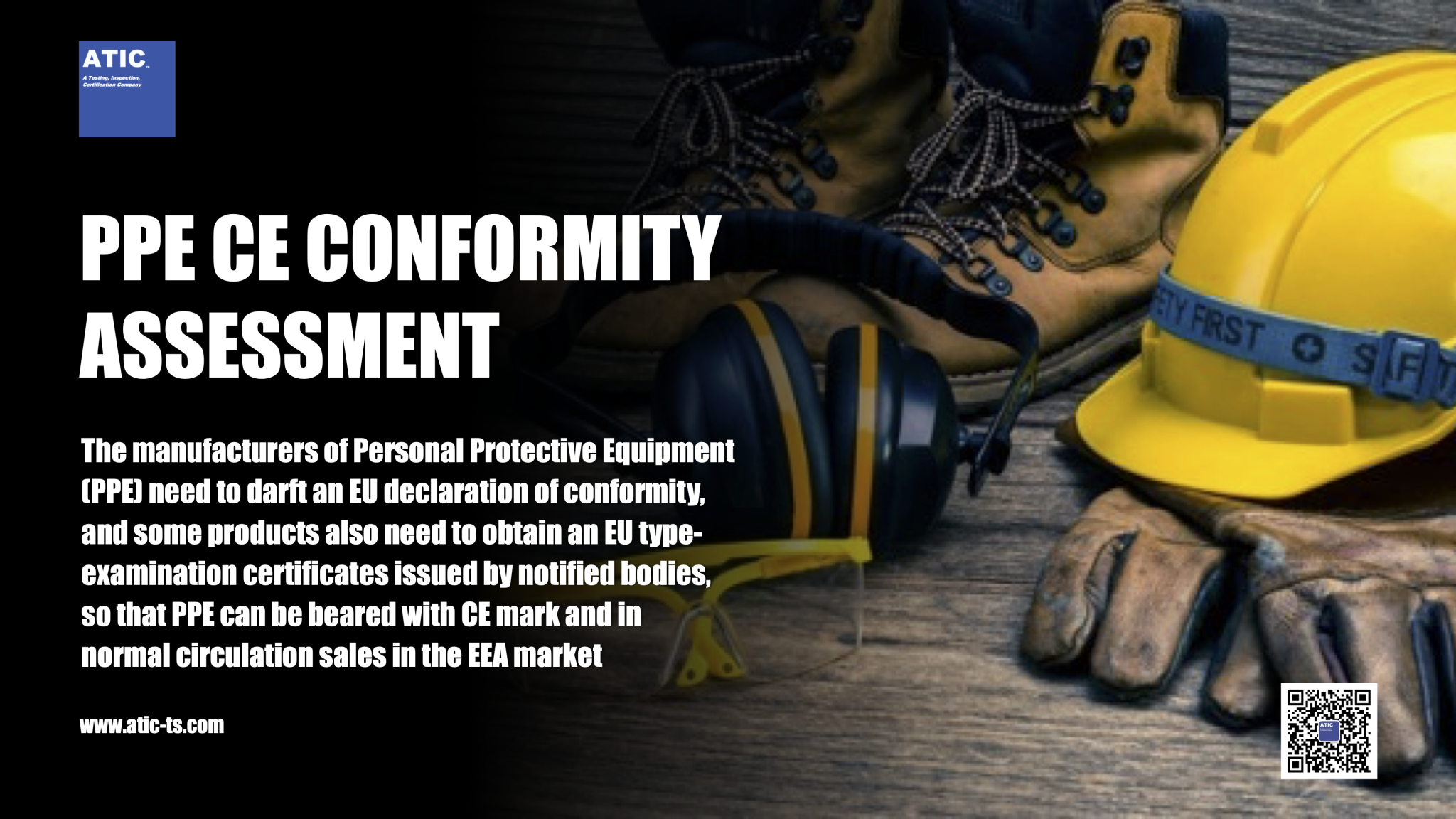 LIST OF PPE PRODUCTS
Equipment for hearing protection
Equipment for eye protection
Equipment for protection against falls from a height
Equipment for head protection
Equipment for part or whole face protection
Protective clothing
Respiratory protective equipment
Equipment for leg and/or foot and anti-slip protection
Equipment for hand and arm protection
Equipment designed to prevent drowning or for use as buoyancy aids
Equipment for protection against electric shock
Equipment designed and manufactured to protect against the result of mechanical action
Rescue equipment
Motorcyclists' equipment
High visibility clothing and accessories
Protection against UV radiation

RISK CATEGORIES OF PPE
Category I includes minimal risks, for example, superficial mechanical injury,
Category II includes risks other than those listed in Categories I and III
Category III includes exclusively the risks that may cause very serious consequences such as death or irreversible damage to health

CONFORMITY ASSESSMENT PROCEDURE
The scheme below gives an overview of the conformity assessment procedures for the different categories of PPE: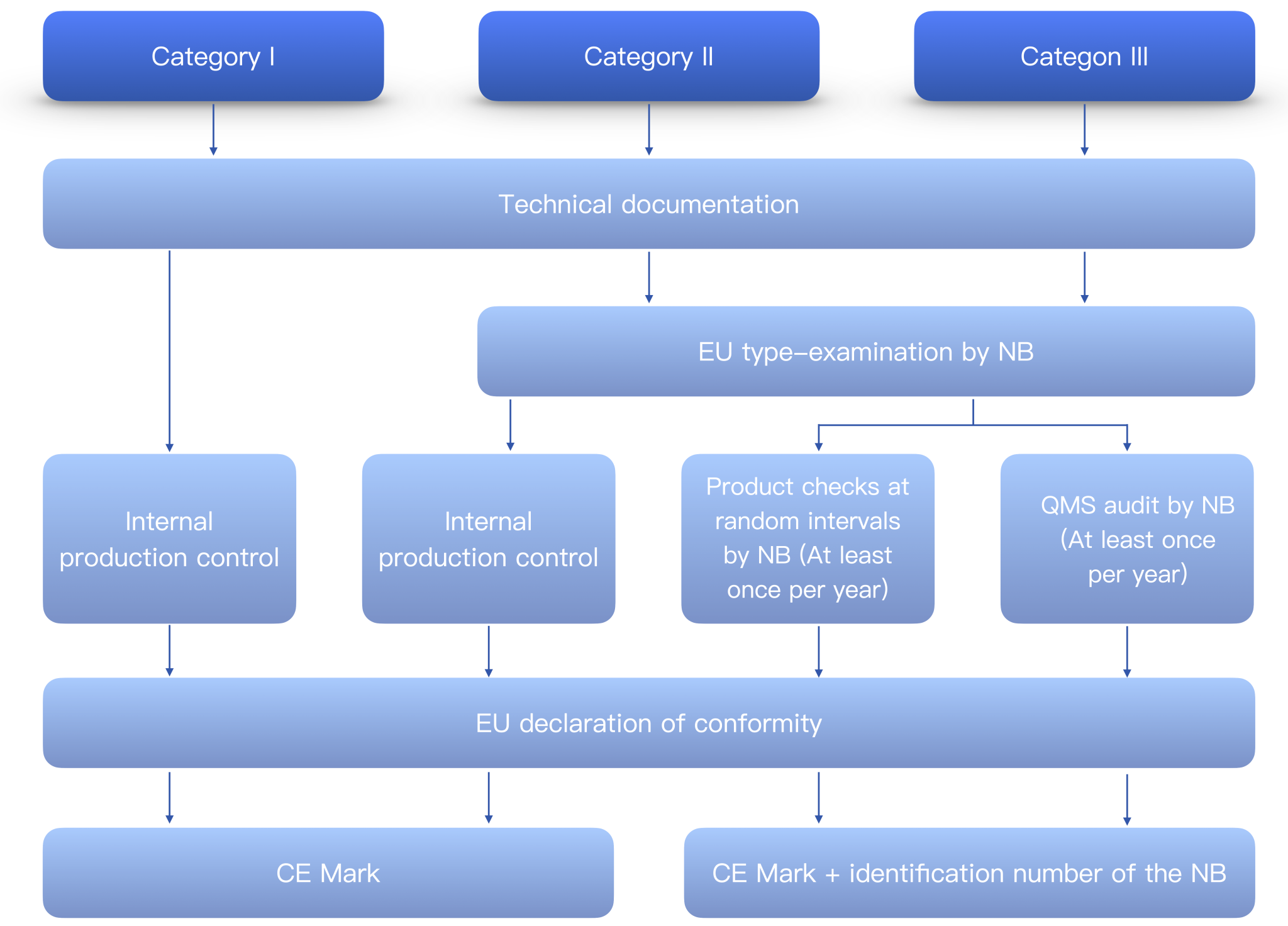 We ATIC provide CE conformity assessment procedure service for the manufacturers by direct co-operation with approvals authorities without communication barriers.
ABOUT ATIC
We are a young technical service company from China, established in 2015. We have a professional and passionate team, we strive to create the best environment to attract the best experts, returnees and outstanding graduates to join us. We are committed to integrate domestic and international regulations, testing and certification resources with a global perspective in the context of globalization, and establish a new, specialized regulation research, testing and certification platform. We serve more than 4,500 manufactures each year.
EU HOMOLOGATION PLEASE CONTACT