RELEASE DATE:

2020-05-26 11:50
Brief: In order to further improve the safety protection level of motorcycle and electric bicycle riders and car drivers, and effectively reduce the death toll in traffic accidents, the Transportation Administration of the Ministry of Public Security of China announced that it will launch the "One Helmet and One Belt" nationwide from June 1, 2020. Motorcycle helmets belong to Chinese compulsory certification products, and their production, import, and sales need to obtain a CCC certificate as a prerequisite.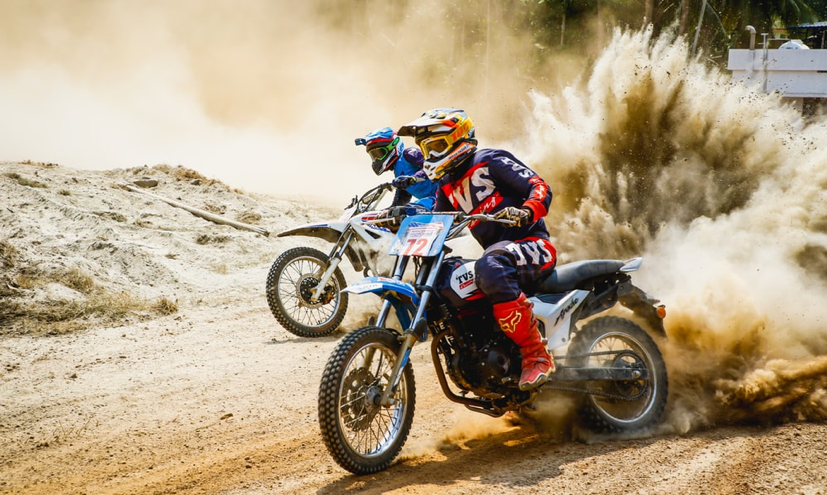 CHINA HELMET CCC CERTIFICATION
China Compulsory Certification (CCC) covers both local made and import foreign made products. According to Decision 34, 2017 of State Council, motorcycle passenger helmet market management was removed from production approval management to CCC management.

Based on safety risks and certification risks, State Administration of Market Regulation established basic rules and relevant requirements to motorcycle passenger helmet:

1. Scope
Helmet for wearing by motorcycle passengers (both rider and passengers)

2. Standard
China compulsory standard GB 811:2010 <Motorcycle Passenger Helmet>

3. Ceritifcation Mode
CCC type test + After certified surveillance

4.Type Definition
Helmets are divided into A and B categories regarding to performance and application, structurers and shapes are divided into Full Helmet and Semi Helmet.
A category helmets subject to passengers of motorcycle displacement above 125cc (inc. 125cc),shape can be full and semi helmet.
B category helmets subject to passengers of motorcycle displacement below 125cc,shape can only be semi helmet.

5.Test Items
Helmet structure, dimensions, protection range test
Helmet quality test
Helmet vision test
Helmet glass performance test
Toughness performance test
Fixer device stabability test
Helmet wearing device strength test
Helmet impact energy absorb performance test
Helmet penetrate test

6. Procedures
Request for application
Submit technical documents
Product type test
Issue CCC certificate
Factory audit after 3~6 months from obtain the certificate
Factory audit including site sampling and testing every 12~24 months.

7. Caution
Product shall comply to GB 811
Factory shall have certain test capability, test standard no lower than GB 811, or provide periodic 3rd party test report
Factory shall have complete QMS, standard no lower than ISO 9001:2015
Factory shall save QMS records regarding to laws and regulaitons, shall provide records within 24 months period from last audit.

ATIC PROVIDES GLOBAL MARKET ACCESS SERVICES
Motorcycle helmet is regulated in mandatory certification in different markets: China CCC, EU UNECE, North America DOT, South Korea KC, Thailand TISI, Vietnam VR, India CMVR, Malaysia SIRIM, Philippines PS, Maxico NOM, Brazil INMETRO, Agentina CHAS, etc.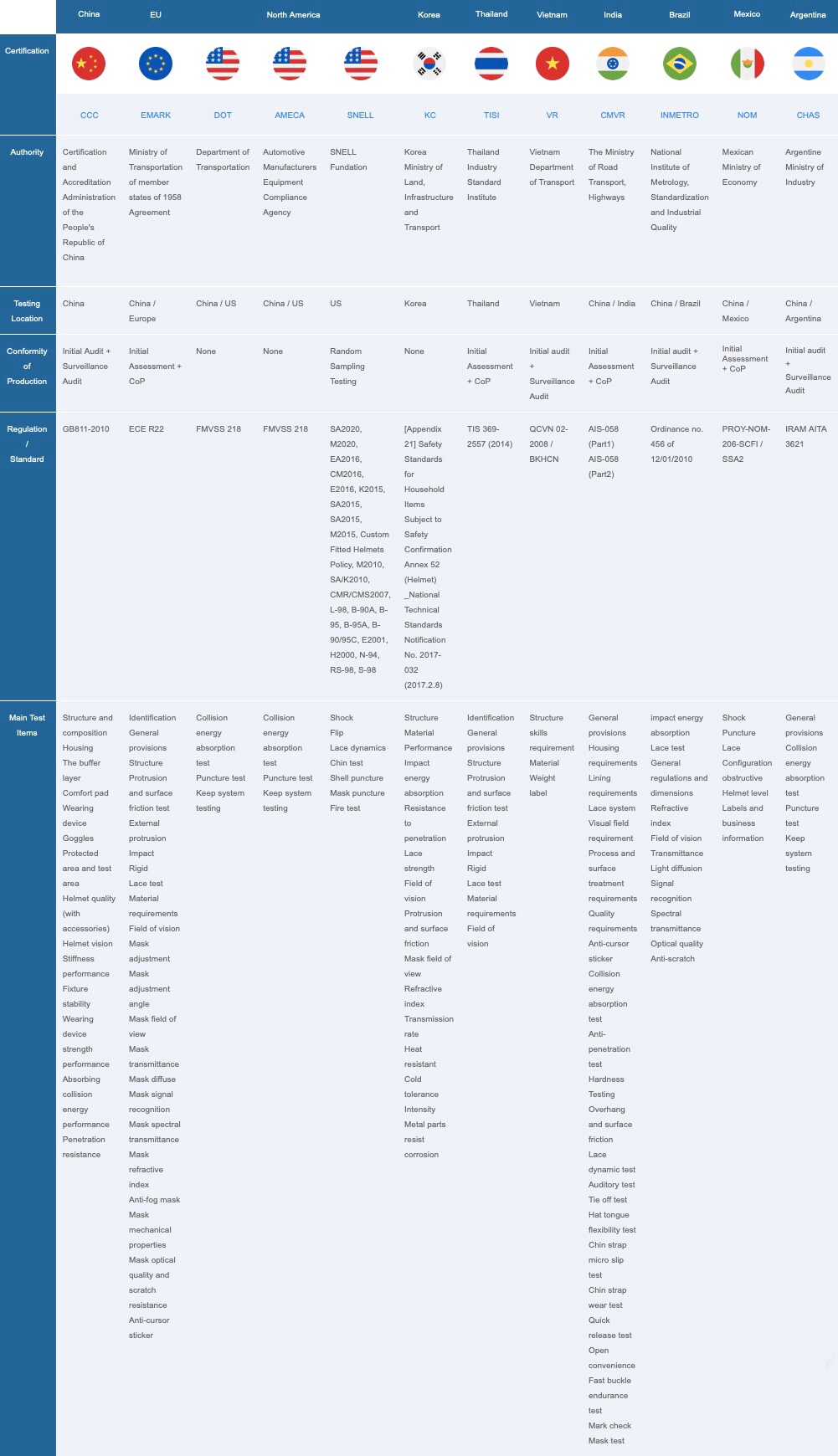 ATIC experts have an average of more than 10 years of experience in motor vehicle certification, and are familiar with national motor vehicle helmet certification processes, local regulations, and testing requirements. ATIC cooperates with multinational official organizations and integrates high-quality testing and certification resources, to provide a global one-stop certification service for manufacturers to complete the certification cycle, including certification application, documentation preparation, regulatory guidance and training, and pre-testing and test arrangement, etc. With the best service and the fastest efficiency, ATIC assist the manufacturers to enter the global market with one-stop certification.

ABOUT ATIC
ATIC is a young technical service company from China, established in 2015. ATIC is committed to integrate domestic and international regulations, testing and certification resources with a global perspective in the context of globalization, and establish a new, specialized regulation research, testing and certification platform. With innovative Digital Reporting System (DRS), Customer Service Platform (CSP) and self-developed Global Vehicle Regulation Database (GVRD), ATIC's compliance service covers more than 54 countries/regions globally, testing and certification service covers more than 30 countries/regions worldwide. ATIC serve more than 3,300 manufactures each year.


HELMET CCC CERTIFICATION PLEASE CONTACT


Xinny Chan
Asia Homologation, Department Manager
Xinny graduated from the University of Brighton in UK and majored in Automotive Engineering.
He worked in OEM responsible for chassis R&D.

Xinny currently holds the role of Asia Homologation
Department Manager specializing in Asian automotive and components regulation and homologation.
Phone: +86 020-82510156
Mail: cs@atic-cn.com