RELEASE DATE:

2020-03-23 11:56
Brief: Brake linings are consumable parts in automotive braking system, and representing brake shoes or pads that produce friction when pressed against a brake drum or brake disc. According to the "Decision on Adjusting the Management Catalog of Industrial Product Production Licenses and Strengthening Post-event and Post-event Supervision (NDRC [2019] No. 19)" issued by the State Council on September 18, 2019, the brake linings are transfered to compulsory product certification management, and the other 13 types of products such as friction materials and sealing products's production license will be canceled in China.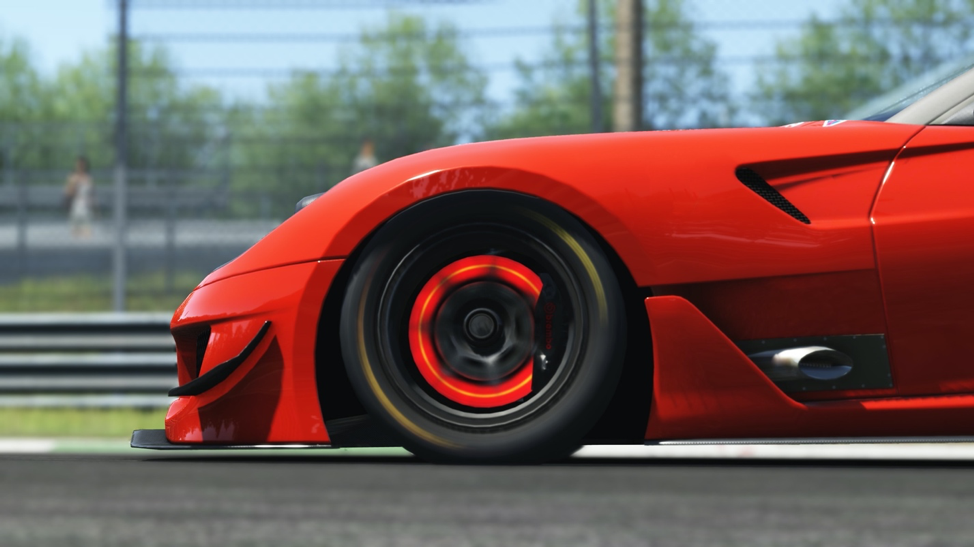 CCC CERTIFICATION FOR BRAKE LININGS
China Compulsory Certification (CCC) covers both domestic and imported foreign-made products, the specific implementation time is expected in mid-2020 by fulfill the notification process to the World Trade Organization (WTO). In the implementation of CCC certification, the national mandatory standard GB 5731 "Automotive Brake Liner" updated in 2018 will be used as the technical basis of the products. The specific implementation rules will be designated and issued by the China National Certification and Accreditation Supervision Committee.
GB 5731 TECHNICAL REQUIREMENTS

1. Determination of asbestos:according to GB/T 23263 "Method of determination of asbestos in products".
Note: Not equivqlent to the requirements of JIS A 1481"Determination of Asbestos in Building Material Products"
2. Determination of harmful elements (cadmium, hexavalent chromium, lead, mercury):
According to JC/T 2268 "Mesurement of copper and other elements in brake friction materials".
Note: Reference multiple GB/T element determination methods.
3. Friction performance test small-scale bench test:
The friction performance small-scale bench test of drum linings used for M1, M2, N1, O1 and O2 vehicles is based on GB/T 17469 "Characteristics evaluation of brake linings for automobile – Small sample bench test method"
Note: The test method corresponds to SAE J 661: 1997 "Brake Lining Quality Control Test Procedure". The friction coefficient levels and markings in this standard correspond to SAE J 866: 2012 "Friction Coefficient Identification And Environmental Marking System For Brake Linings", which is basically consistent with its technical content.
4. Friction performance test Friction performance drag test:
The friction performance drag test of disc linings and drum linings for M3, N2, N3, O3 and O4 vehicles is in accordance with GB/T 34007 "Road vehicles – Brake lining friction materials – Drag test method for friction performance".
5. Shear strength test:
According to GB/T 22309 "Road vehicles – Brake linings – Shear test procedure for disc brake pad and drum brake shoe assemblies".
Note: Equivalent to ISO 6312 "Road vehicles - Brake linings – Shear test procedure for disc brake pad and drum brake shoe assemblies".
CCC CERTIFICATION PROCESS
1.Apply for certification by Manufactures
2.Submit documents and arrange certification
3.ATIC informs the sample preparation requirements of testing, and arranges the testing and reporting with laboratory
4.Initial factory assessment
5.After passing test report and documents review, issue the certificate
6.CCC mark shall be applied
7.Market surveillance after certification process finished

SERVICES PROVIDES BY ATIC
1.GB standards and international standard brake pad testing and pre-test
2.China CCC Compulsory Certification, Voluntary Certification, EU ECE Certification and Global Access Services for Brake pads
3.Preparation and translation of a complete set of application documents
4.Factory audit guidance, accompanied by translation throughout
5.Cooperate closely with certification body without communication barriers
6.Local representatives services
ABOUT ATIC
ATIC is a young technical service company from China, established in 2015. ATIC is committed to integrate domestic and international regulations, testing and certification resources with a global perspective in the context of globalization, and establish a new, specialized regulation research, testing and certification platform. With innovative Digital Reporting System (DRS), Customer Service Platform (CSP) and self-developed Global Vehicle Regulation Database (GVRD), ATIC's compliance service covers more than 54 countries/regions globally, testing and certification service covers more than 30 countries/regions worldwide. ATIC serve more than 3,300 manufactures each year.
Links to previous articles:
"THE GLOBAL CERTIFICATION OF MOTOR VEHICLE BRAKE COMPONENTS"
CCC CERTIFICATION PLEASE CONTACT


Xinny Chan
Asia Homologation, Department Manager
Xinny graduated from the University of Brighton in UK and majored in Automotive Engineering.
He worked in OEM responsible for chassis R&D.

Xinny currently holds the role of Asia Homologation
Department Manager specializing in Asian automotive and components regulation and homologation.
Phone: +86 020-82510156
Mail: cs@atic-cn.com