RELEASE DATE:

2022-11-21 15:47
Brief
:
The Environmental Protection Agency, well known as EPA is an independent administrative agency of the United States federal government which responsible for safeguarding the natural environment and protecting human health from environmental hazards and pollution.
The supervision by EPA covers a wide range of industries such as agriculture, automotive, construction, power transmission, energy, and transport.
The EPA imposes specific requirements for emission limits on motorbikes currently in production.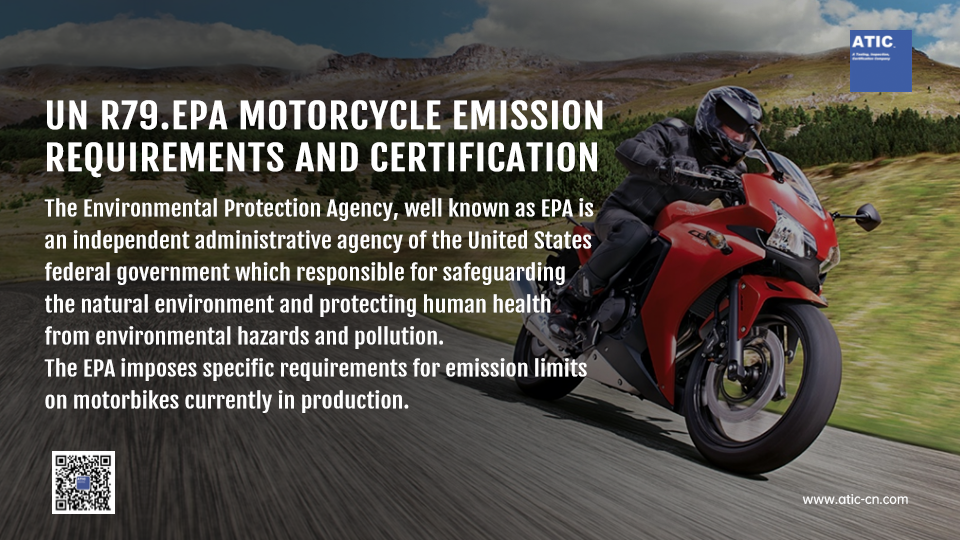 SCOPE

The EPA rules requirements for both onroad and onroad vehicles. The EPA defines regulatory areas for the following three types of onroad vehicles.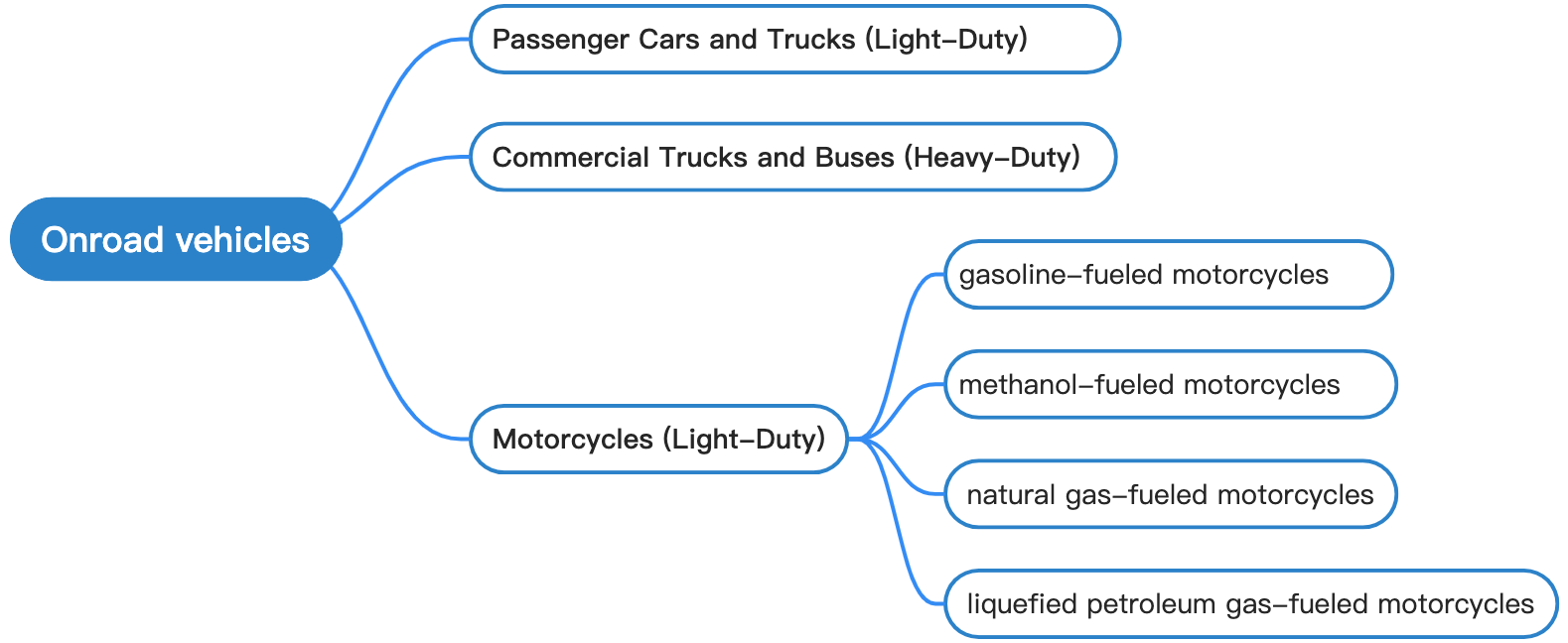 The following section will focus on one of the three types of onroad vehicles, motorcycles (Light-Duty).
STANDARD REQUIREMENTS

EPA MANDATES MOTORBIKE EMISSION STANDARD REQUIREMENTS
| | | | | |
| --- | --- | --- | --- | --- |
| | Gasoline-fueled motorcycles | Naturalgas-fueled motorcycles | liquefied petroleum gas-fueled motorcycles | Methanol-fueled motorcycles |
| | | | | |
| | | | | |
| Total hydrocarbon equivalent | | | | |
CERTIFICATION PROCESS
The certification process to be followed depends on the model year [1] Estimated sales in America.
If the sales volume of this model is not less than 10000 in each model year

If the sales volume of this model is less than 10,000 in each model year

4.Emissions testing (if required)

1.Test and test record retention

2.ATIC assists in completing self-declaration
[1] Model year: means the manufacturer's annual production period (as determined by the Administrator) which includes January first of such calendar year. If the manufacturer has no annual production period, the term model year shall mean the calendar year.
For details of the certification process, please contact ATIC.
ABOUT ATIC
ATIC is a young technical service company from China, established in 2015. By creating a better entrepreneurial environment, we build a professional and passionate team with the best experts, returnees and extraordinary graduates. We are committed to integrate international and domestic regulations, testing and certification resources from a globalization perspective, to establish a neo-specialized regulation research, testing and certification platform. ATIC serves more than 4,500 manufactures per year.
ATIC COMPONENT HOMOLOGATION DEPARTMENT
ATIC Component Homologation Product Line focuses on regulation research and homologation service for components and consumer products especially for European and American markets. We are committed to provide one-stop global homologation solution for automotive components and consumer products, at present ATIC is long-term TIC service partner with CATL, SVOLT, DICASTAL, XYG, FinDreams, VAST, TEXAS INSTRUMENTS etc., top tier 1 suppliers.
AMERICA HOMOLOGATION PLEASE CONTACT