RELEASE DATE:

2020-12-08 17:45
Brief:
The CNCA announces the implementation rules of mandatory product certification for fire alarm products, fire extinguishers and escaping products.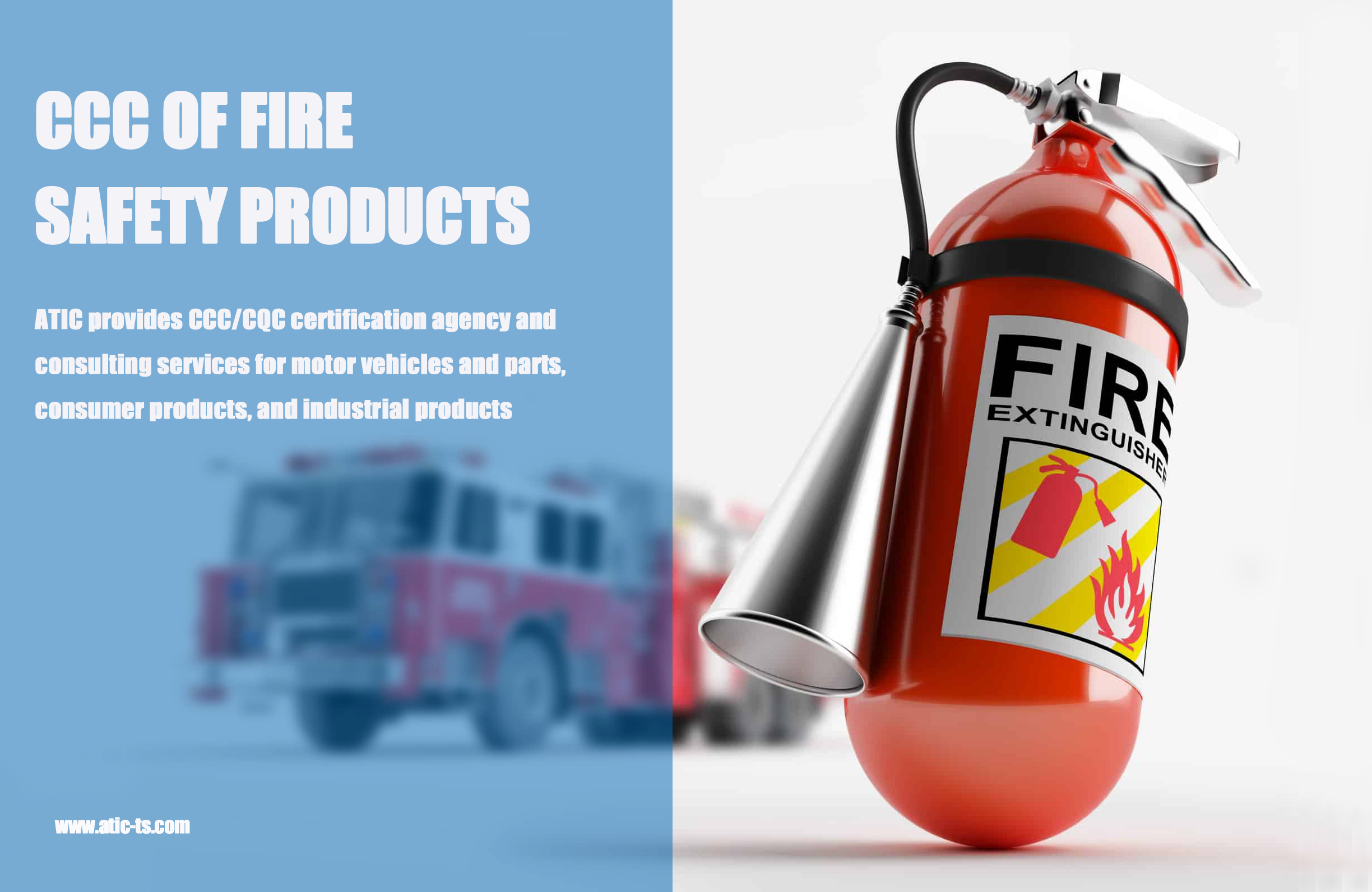 CCC OF FIRE

CONTROL

PRODUCTS
According to the notice issued by CNCA, since November 30, 2020, compulsory product certification implementation rules for fire alarm products (CNCA-C18-01: 2020), compulsory product certification implementation rules for fire extinguisher products (CNCA-C18-02: 2020) compulsory product certification implementation rules for escaping products (CNCA-C18-03: 2020) officially released, and be implemented from the date.
The valid CCC certificate issued before can continue to be used. The certificate conversion shall be completed by natural transition such as replacement of certificate upon expiration, product change, standard version change and so on.
Malaysia fully adopted the UNECE vehicle technical regulations, the use of internationally accepted vehicle type approval system, therefore, in the classification of vehicle products, Malaysia is consistent with international practice, that is, in full accordance with the UNECE regulations and the EU vehicle type approval framework of the Technical Directive 2007/46/EC to classify and define.
CCC CERTIFICATION PROCEDURES
• Apply for certification by Manufactures
• Submit documents and arrange certification
• ATIC informs the sample preparation requirements of testing, and arranges the testing and reporting with laboratory
• Initial factory assessment
• After passing test report and documents review, issue the certificate
• CCC mark shall be applied
• Market surveillance after certification process finished
SERVICES PROVIDES BY ATIC
• GB standards and international standard brake pad testing and pre-test
• China CCC Compulsory Certification, Compulsory Self-Declaration of Conformity and Voluntary Certification Services
• Preparation and translation of a complete set of application documents
• Factory audit guidance, accompanied by translation throughout
• Cooperate closely with certification body without communication barriers
ATIC is a young technical service company from China, established in 2015. ATIC is committed to integrate domestic and international regulations, testing and certification resources with a global perspective in the context of globalization, and establish a new, specialized regulation research, testing and certification platform. With innovative Digital Reporting System (DRS), Customer Service Platform (CSP) and self-developed Global Vehicle Regulation Database (GVRD), ATIC's compliance service covers more than 54 countries/regions globally, testing and certification service covers more than 30 countries/regions worldwide. ATIC serve more than 3,300 manufactures each year.
CCC CERTIFICATION PLEASE CONTACT
Jimmy Liang
Asia Homologation Department
Jimmy graduated from South China Normal University and has experience in internationally renowned testing and certification organizations.In ATIC he is focused on Asian automotive and consumer product regulation and homologation system research.
Phone: +86 020-82510156
Mail: cs@atic-cn.com