RELEASE DATE:

2019-04-02 09:58
Brief:
From March 16 to 23, 2019, ATIC Asia Business Department visited the Ministry of Industry and Ministry of Transport of Indonesia, this visit on the Chinese brand cars, new energy vehicles and auto parts and other products to enter the Indonesian market related to policies and regulations and form of recognition procedures for in-depth exchanges, and participated in the Jakarta International Transport Exhibition with Indonesian official agencies, the exhibition in charge of Indonesia's subway and high-speed rail project in charge of rail safety of the Ministry of Transport special booth to communicate rail safety and certification method views, by the local media coverage of various aspects.
Helping Chinese new energy vehicles enter the "land of Wandao", ATIC is in action. From March 16th to 23rd, 2019, the ATIC certification manager visited the Indonesian Ministry of Industry and the Ministry of Transport on a routine basis and participated in the Jakarta International Transportation Exhibition in Indonesia with the official Indonesian institutions. On the morning of March 19th, the ATIC certification manager went to the Indonesian Ministry of Industry and was personally interviewed by the Director of the General Administration of Transportation, Mr. Dodiet Prasetyo. The two sides exchanged regulations and procedures on the entry of new energy vehicles and auto parts into the Indonesian market. The General Administration of Transportation of the Ministry of Industry is responsible for product certification and testing related to motor vehicles. ATIC has long cooperated with the Indonesian Ministry of Industry to contribute to the export of quality products to Indonesia. Prasetyo pointed out that the local manufacturing industry is in the development stage. During the 50 years of Japanese cars entering Indonesia, only some assembly factories and matching factories have been established. Compared with Thailand and Vietnam, which belong to ASEAN countries, there are no local car brands and R&D company. Indonesia encourages foreign auto companies to establish assembly plants, use local suppliers, and even establish Indonesian R&D centers.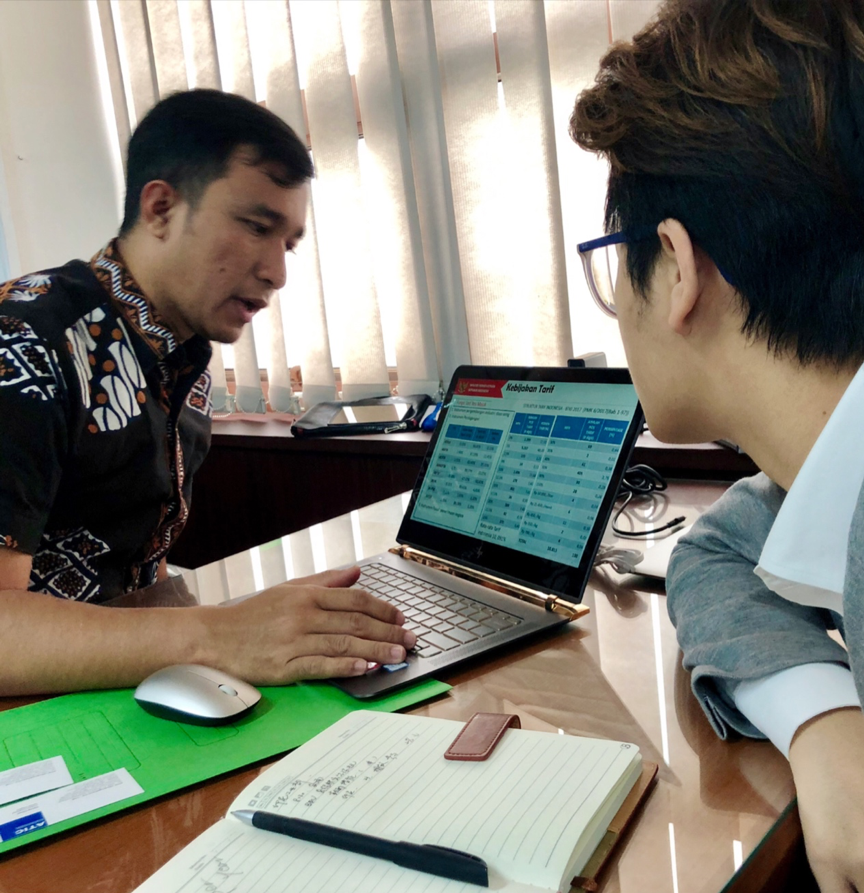 On the afternoon of March 19th, the ATIC manager visited the Indonesian Ministry of Transport on a regular basis and had technical exchanges with Mr. Budi Setiyadi, Director of the Land Transport Authority, and Mr. Jabonor, Director of Vehicle Certification. The Land Transport Authority is responsible for car registration and management in the Indonesian market. ATIC cooperates with the Indonesian Ministry of Communications to help export and launch Chinese car brands in Indonesia. Mr. Setiyadi pointed out that Indonesia should not only become a major automobile assembly country in ASEAN, but also become a car research and development center in Southeast Asia. The Indonesian government encourages foreign brands to develop and produce locally and use local suppliers, and will subsidize 300% of local research and development expenses. Policies, regulations and standards for low-carbon vehicles (LCEVs, including light-heavy, plug-in hybrid, electric and fuel cell vehicles) will be gradually released during the year. At present, vehicles with a displacement of 1.2 liters (1.5 liters of diesel) will fully reduce the luxury tax in Indonesia. Vehicles with advanced fuel consumption technology and new energy power technology will charge 50%-70% of the luxury tax; after the introduction of new policies and regulations It is expected to drastically reduce the luxury tax. The government expects that by 2030, LCEV will have a 30% share of the market, thus meeting the national goal of a 29% reduction in carbon emissions.
From March 20th to 22nd, ATIC participated in the Jakarta International Transportation Exhibition (INAPA 2019, Booth No. D1H4-05) as a technical service organization and Indonesian certification agency IGS. INAPA is sponsored by the Indonesian Ministry of Industry and the Ministry of Communications. ASEAN's largest auto parts exhibition covers Southeast Asian passenger cars, commercial vehicles, two-wheelers, engineering vehicles, special vehicles and their spare parts. The show has 1,100 exhibitors from the automotive-related industry and attracted more than 35,000 professional visitors. At the exhibition, ATIC and the company conducted face-to-face exchanges with domestic and foreign customers for product certifications in Indonesia SNI and other countries. At the Jakarta National Exhibition Center (JIEXPO), the International Motorcycle Show (INABIKE 2019), Tyre & Rubber Indonesia 2019, Lube Indonesia 2019 and Busworld Southeast Asia 2019 were held. ) and Railway Technology Exhibition (RailWay Tech 2019). Mr. Edi Nursalam, Head of Orbital Safety of the Ministry of Communications of the Indonesian Metro and High Speed Rail Project, also specially came to the booth of ATIC and IGS to inquire about the safety, quality and certification methods of rail transport vehicles. Various media newspapers also reported relevant contents.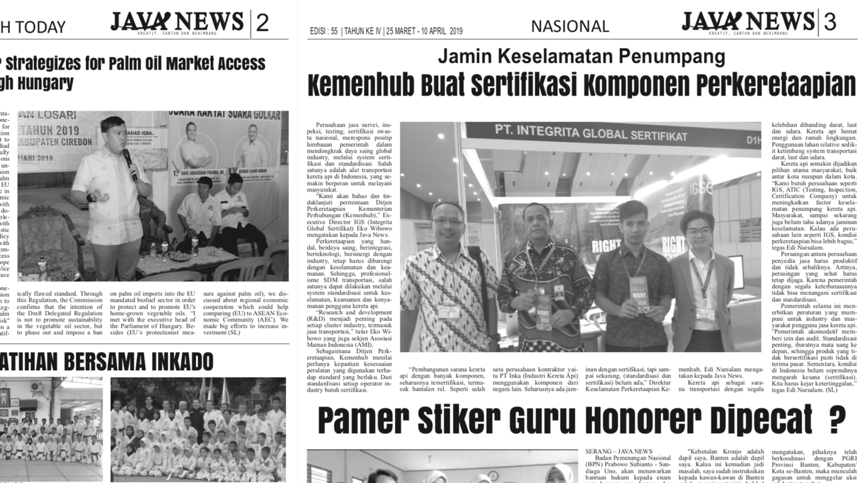 SNI CERTIFICATION PROCEDURE
The core process of Indonesia SNI certification includes factory system audit, product sampling test, certificate issuance and annual supervision and audit. According to the regulations, the factory system audit and product sampling are carried out by the certification officer of the Indonesian SNI authorized issuing authority, and the test samples need to be sent to a local qualified laboratory in Indonesia for testing. In addition, ATIC will communicate with the certification authority to authorize ATIC auditors and samplers and reach a satisfactory consensus. ATIC will build a more efficient communication bridge between Chinese manufacturers and SNI official certification agencies, and provide factory audits for customers. Technical support in sampling, testing and testing.

SCOPE OF SNI COMPULSORY CERTIFICATION
Safety glass, helmets, wheels, brake linings, batteries and other motor vehicles, power cables, wire ropes, ceramics, textiles, chemicals, toys, safety shoes, household appliances, lamps and light sources, primary batteries, melamine resin tableware, pressure Containers, rubber seals, water meters, food and food additives, drinking water, fertilizers, building construction, building materials, airport construction, mineral energy etc.
VEHICLE TYPE APPROVAL
According to the Indonesian Road Traffic Act (Nomor 22 Tahun - Lalu Lintas Dan Angkutan Jalan) and the Motor Vehicle Management Act (Nomor 55 Tahun - Kendaraan), any vehicle used on public roads in Indonesia (On-road Vehicles) requires vehicle form certification and The vehicle test requires registration of the installation license. The specific width shall not exceed 2.5 meters, the height shall not exceed 4.2 meters, the length shall not exceed 13.5 meters (the total length of the towed truck shall not exceed 18 meters), and the total weight of the fully loaded vehicles shall not exceed 24 tons (GCW). Off-road/field-use vehicles are not subject to the above restrictions and do not require a license, but they still need to be certified for vehicle access.

OUR SERVICE
ATIC experts have an average of more than 10 years of experience in the field of testing and certification. In the SNI product certification process, they can assist manufacturers in completing certification applications, document preparation, regulatory guidance and training, sampling, testing arrangements and liaison, testing and rectification suggestions, etc. The business completed the certification work. In addition, ATIC has an independent and experienced legal representative in Indonesia, which can provide legal agent services, trademark registration, legal document translation services, etc., and guide Indonesian buyers in Indonesia to successfully complete SNI certification. Through the legal agent service, it is possible to realize one certification to authorize multiple buyers, which can save cost for the manufacturers.

ABOUT ATIC
Headquartered in Guangzhou, ATIC experts team are located in Guangzhou, Shanghai, Beijing and Zhongshan. It has technical support from consultant teams in Germany, the Czech Republic, the United States and Brazil. The ATIC China team consists of senior experts who have been serving internationally renowned technology service companies for many years. The main service targets are domestic OEMs, electronic appliances, component manufacturers and professional laboratories.

SNI CERTIFICATION PLEASE CONTACT
Xinny Chan
Asia Homologation, Department Manager
Xinny graduated from the University of Brighton in UK and majored in Automotive Engineering.
He worked in OEM responsible for chassis R&D.

Xinny currently holds the role of Asia Homologation
Department Manager specializing in Asian automotive and components regulation and homologation.
Phone: +86 020-82510156
Mail: cs@atic-cn.com