RELEASE DATE:

2020-05-15 14:15
Brief:
With the frequency of traffic accidents, more and more countries are introducing mandatory safety requirements for vehicle emergency call systems, which require products to be certified before entering the corresponding country.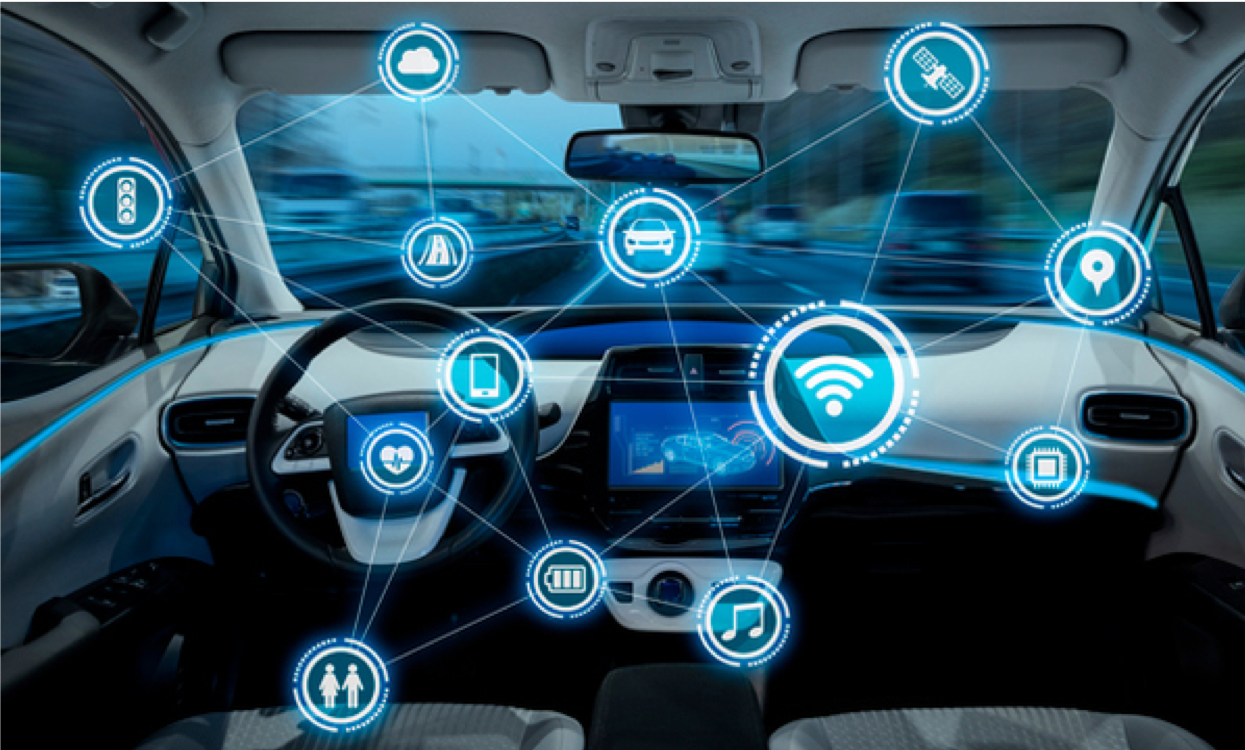 INTRODUCTION TO THE EMERGENCY CALL SYSTEM
Emergency call system is an automatic emergency call system for motor vehicles. The purpose of the in-vehicle system is to automatically or manually send a call for help to the public answering platform when the vehicle encounters a traffic accident or the occupants encounter an unexpected situation, which can provide information such as the location of the vehicle, shorten the time for emergency rescue in an accident by initiating rescue operations more quickly, reduce casualties and traffic congestion and reduce medical costs.
GLOBAL EMERGENCY CALL SYSTEM REGULATIONS

Wp.29: As of 19 July 2018, the emergency call system regulation UN R144 entered into force, and the parties to this regulation include Russia, Japan, Korea, etc..
European Union (EU): As of 31 March 2018, new M1,N1 mass approved models must be equipped with 112-based eCall that complies with Regulation (EU) 2015/758 and obtains EC type approval.
Eurasian Economic Union: From November 11, 2018, the Eurasian economy (including Russia, Belarus, Kazakhstan, Armenia, and Kyrgyzstan) requires all types of M and N vehicles to be forced to install the ERA-Glonass emergency call system in accordance with regulation TP TC 018/2011 Or emergency call equipment.
India: With effect from April 1, 2019, all passenger vehicles such as taxis and buses will be required to be equipped with AIS 140 Tracker.
UAE: It is required that from 2020 (2021 Model Year), all new models of passenger cars and trucks with an annual import volume of more than 75 tons (more than 75 units) must be equipped with eCall and meet UAE.S 5019: 2018.


R144 BASIC CONCEPTS
"AECC (Accident Emergency Call Components)" means the following parts or a combination of the following parts.
Control modules and associated connectors.
Communication modules and associated connectors, excluding microphones, speakers and connectors.
Backup power supply (if installed) and associated connectors.
Power supplies and associated connectors.
Mobile network antennas and associated connectors.
Global navigation satellite system (GNSS) receivers and related connectors.
Global navigation satellite system (GNSS) antennas and related connectors.
Alarm signalling devices.
Information signalling devices.
"AECD (Accident Emergency Call Devices)" means a technical unit or group of components that meets at least the following functions.
Receive and/or generate automatic and manual trigger signals.
Send the minimum data set (MSD).
It can also perform any of the following functions.
Receiving or locating the vehicle.
Provide warning signs.
Allow two-way audio signals for voice communication.
AECS (Accident Emergency Call Systems) means an AECD installed in a vehicle.
R144 CERTIFICATION MODULE
Part Ia: AECC
Part Ib: AECD
Part II: M1 and N1 vehicles equipped with AECS (AECD certified)
Part III: M1 and N1 vehicles equipped with AECS (AECD not certified)


R144 TEST ITEM


According to the four different types of certification, the matrix of test items is as follows.
| | | | | |
| --- | --- | --- | --- | --- |
| Testing Items | | | Approval of vehicles with regard to their AECS when equipped with an AECD of an approved type | Approval of vehicles with regard to their AECS when equipped with an AECD which has not been separately approved according to Part Ib |
| Data sending and voice connection | X* | X | N.A | |
| | X* | X | N.A | X |
| | X* | X* | | X* |
| Means of access to PLMN | X* | X | N.A | X |
| Vehicle impact test | N.A | N.A | X | X |
| AECS control | N.A | N.A | X | X |
| Information and warning signal | X* | X* | X* | X |
| Hands-free audio performance | N.A | N.A | X | X |
| Power supply | X* | X | X* | X |
| Resistance to impact | X* | X | N.A | X |
ATIC GVRR DEPARTMENT
ATIC GVRR Department is committed to the global automotive regulatory framework and vehicle homologation research. Based on the digital platform, ATIC GVRR Department provides technical compliance services and automotive compliance solutions of more than 20 countries. Our service includes: automotive homologation consulting, multi-country product certification solutions, technical compliance verification, regulatory interpretation and regulatory tracking, regulatory training and Q&A. We are already the exclusive compliance service provider for many well-known OEMs in China, and have successfully helped many independent brands to enter Korea, Vietnam, India, Indonesia, South America and other markets.


ABOUT ATIC
ATIC is a young technical service company from China, established in 2015. ATIC is committed to integrate domestic and international regulations, testing and certification resources with a global perspective in the context of globalization, and establish a new, specialized regulation research, testing and certification platform. With innovative Digital Reporting System (DRS), Customer Service Platform (CSP) and self-developed Global Vehicle Regulation Database (GVRD), ATIC's compliance service covers more than 54 countries/regions globally, testing and certification service covers more than 30 countries/regions worldwide. ATIC serve more than 3,300 manufactures each year.


eCall CERTIFICATION OF UN R144 PLEASE CONTACT
Emily Shui
Global Vehicle Regulation Research Department
Emily is Researcher in ATIC, she holds a Master's degree from Chongqing University of Technology.
Emily is specializing in cross-disciplinary compliance and certification solutions,
as well as ATIC regulation database development
Phone: +86 020-82510156
Mail: cs@atic-cn.com