RELEASE DATE:

2021-04-08 15:00
Brief:
All motor vehicles must meet a series of New Zealand emission and safety related regulations before legally driving on New Zealand roads, and the local representative/importer must register and submit relevant certification materials for entry certification. ATIC's experienced R&D team can provide professional and efficient access and consulting services for vehicle and component manufacturers to enter the New Zealand market.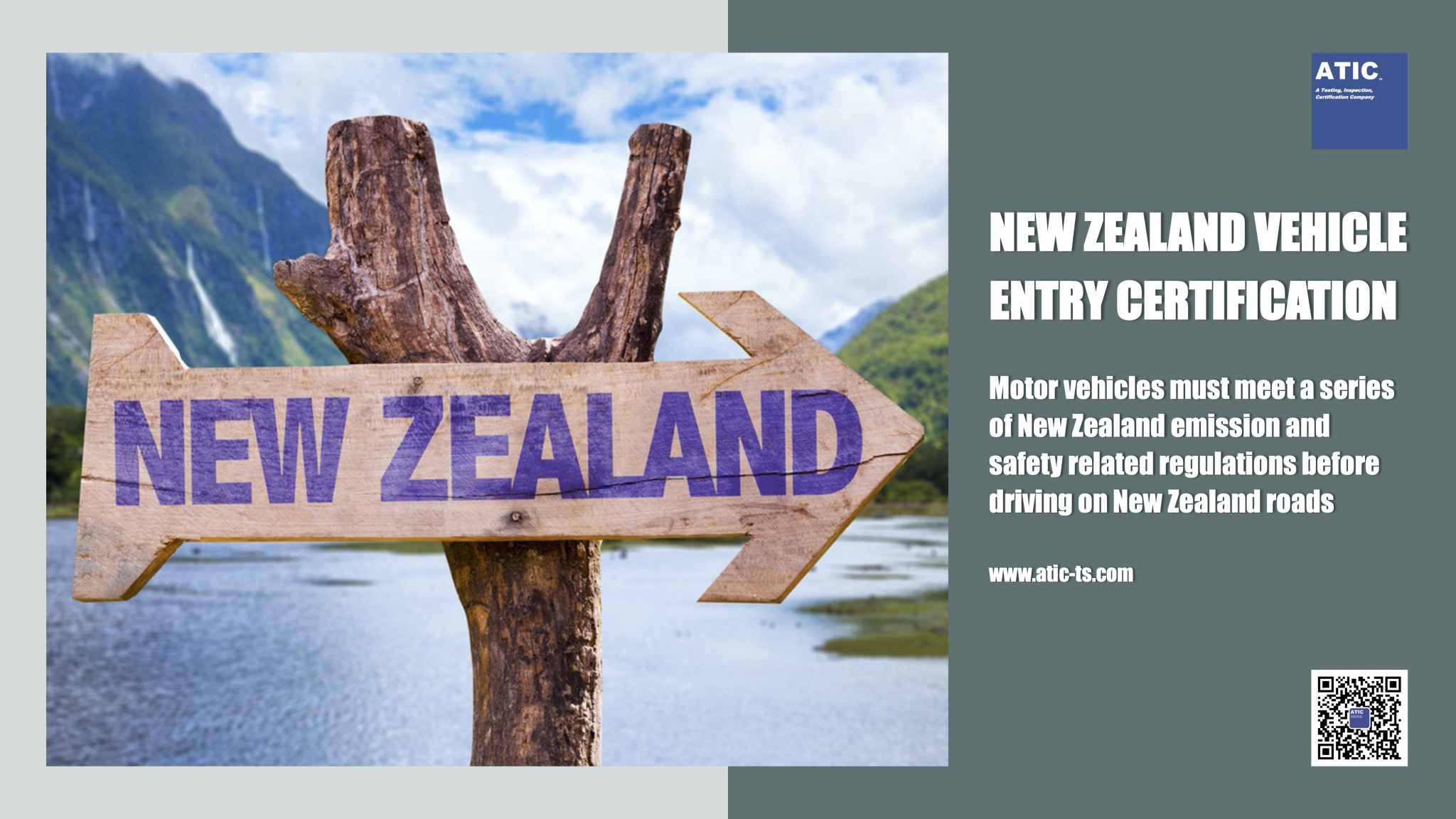 PROOF OF LEGAL POSSESSION
To register a vehicle in New Zealand for the first time, Under part 17 of the Land Transport Act 1998, a vehicle owner/importer must provide documentation that proves that they are legally entitled to lawful possession of the vehicle, and that the vehicle was designed and built to meet New Zealand's vehicle standards. A notarized copy of an original document (signed by a notary public) can be accepted if the original is not available.
PROOF OF COMPLIANCE WITH VEHICLE STANDARDS
A vehicle owner/importer must provide documentation that proves that the vehicle complies with New Zealand's legal requirements. Specific requirements depend on the vehicle's class, date of manufacture and/or date of first registration. Normally, the vehicle owner/importer must provide proof stating that the vehicle meets frontal impact standards and exhaust emissions compliance is required. At the same time fill in the statement of compliance. The Statement of Compliance is a statement from an authorised representative of a vehicle's manufacturer listing the standards to which the vehicle was certified when it was made. If these standards are approved vehicle standards, as listed in New Zealand Rules and Regulations, the Statement of compliance is acceptable proof that the vehicle meets the required standards.
ABOUT ATIC
ATIC is a young technical service company from China, established in 2015. ATIC is comitted to integrate domestic and international regulations, testing and certification resources with a global perspective in the context of globalization, and establish a new, specialized regulation research, testing and certification platform.
With innovative Digital Reporting System (DRS), Customer Service Platform (CSP) and self-developed Global Vehicle Regulation Database (GVRD), ATIC's compliance service covers more than 54 countries/regions globally, testing and certification service covers more than 30 countries/regions worldwide. ATIC serve more than 3,300 manufactures each year.
NEW ZEALAND CERTIFICATION PLEASE CONTACT
Senior Sales Engineer

Graduated from Chang'an University with a major in vehicle engineering and served for well-known bus company in vehicle testing positions.
In ATIC, Aiden is now committed to improve customer experience and relationship with systematic, professional and digitalized methods and practices
Phone: +86 020-82510156
Mail: cs@atic-cn.com