RELEASE DATE:

2021-12-30 15:02
Brief: Brazil INMETRO issued a new ordinance 379/2021 on September 14, 2021 for the certification of tires, which has entered into force on October 1, 2021 and cancels the previous ordinance 544/2012. This ordinance applies to tires of motorcycles, passenger cars, commercial vehicles and trailers manufactured or imported in Brazil.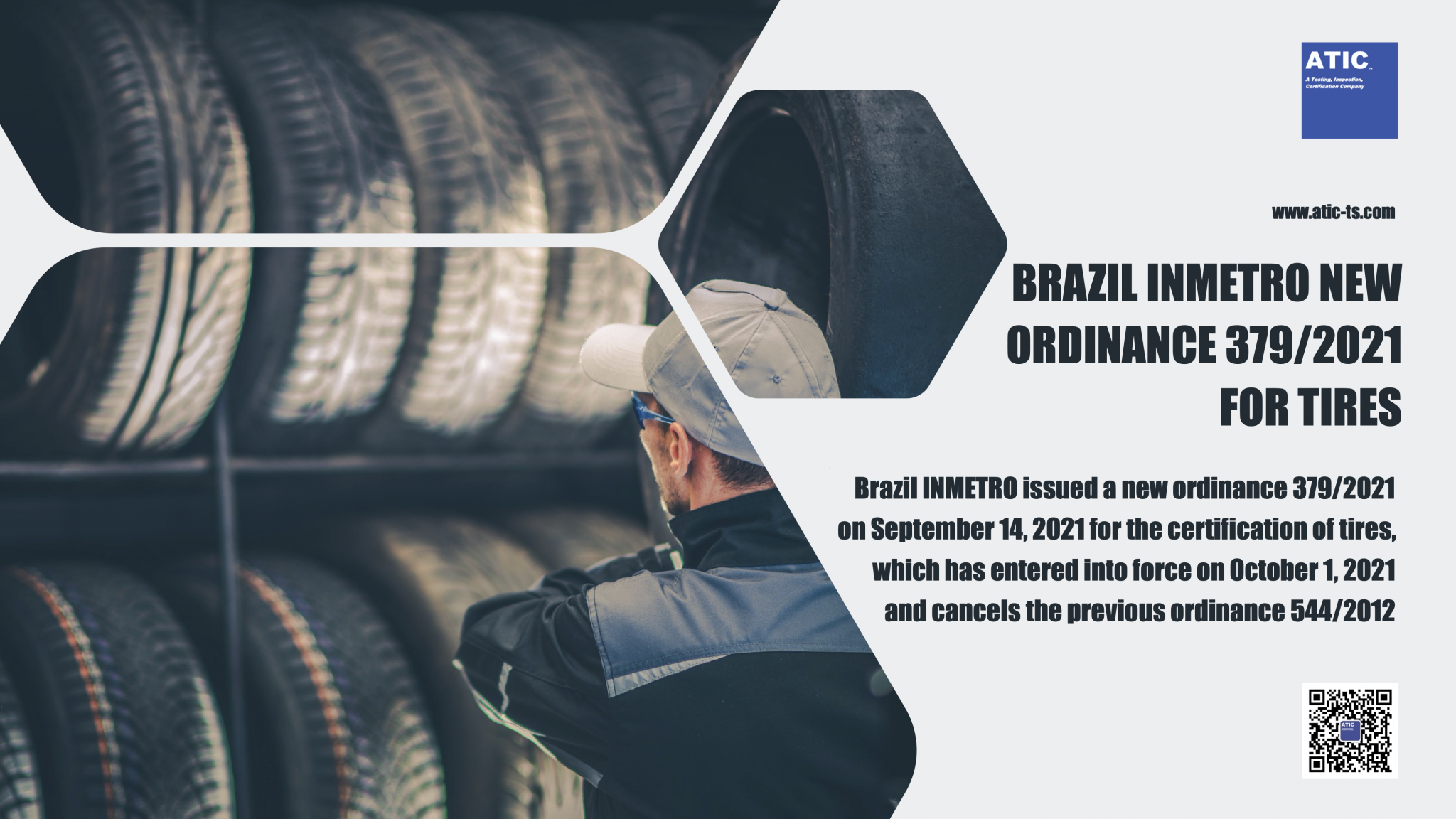 CHANGES IN NEW REGULATIONS
The main change is shown below:
1. The publication of ordinance 379/2021 does not require a new certification process based on the consolidated requirements. But previously issued certificates shall be revised in the next annual maintenance process.
2. Now the ordinance allows more than one legal representative for one brand.
3. EMT (Extended Mobility Tires) and SST (Self-Supporting Tires) that was incorporated in regulation # 379/2021, All new EMT/SST shall be adapted to the new requirements until 2022/03/23., tires that were already certified shall be adapted to the new requirements until 2025/10/23.
4. INMETRO logo in the conformity mark changed for new processes/families. Manufacturers and importers shall adapt certification processes for new families of tires until 2024/09/24.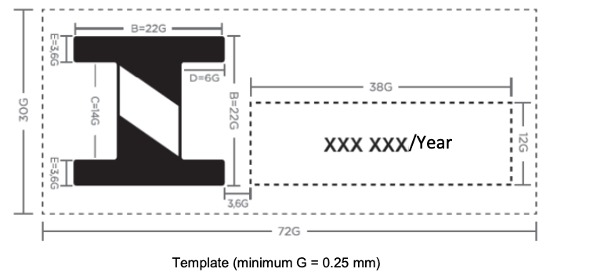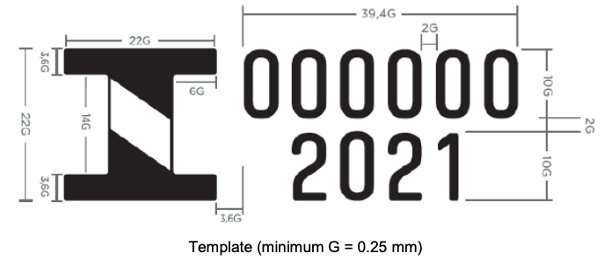 5. The tests can be performed in accredited first-party laboratories provided that the tests are witnessed by the certification body. In case of using first-party laboratories that are not accredited it will be necessary to justify the selection of a not accredited laboratory with the costs comparison as defined in Regulation # 200/2021 (RGCP - General Product Certification Requirements).
6. Tire classification criteria in performance tests now include UN Regulation No. 117.
The new ordinance 379/2021 supplement and improve the original ordinance. And some new requirement was added.
ATIC COMPONENT HOMOLOGATION DEPARTMENT
ATIC Component Homologation Product Line focuses on regulation research and homologation service for components and consumer products especially for European and American markets. We are committed to provide one-stop global homologation solution for automotive components and consumer products, at present ATIC is long-term TIC service partner with CATL, SVOLT, DICASTAL, XYG, FinDreams, VAST, TEXAS INSTRUMENTS etc., top tier 1 suppliers.
ABOUT ATIC
ATIC is a young technical service company from China, established in 2015. By creating a better entrepreneurial environment, we build a professional and passionate team with the best experts, returnees and extraordinary graduates. We are committed to integrate international and domestic regulations, testing and certification resources from a globalization perspective, to establish a neo-specialized regulation research, testing and certification platform. ATIC serves more than 4,500 manufactures per year.
INMETRO
CERTIFICATION PLEASE CONTACT
Component Homologation Department
ATIC Project Manager for South America Business, Auditor for Brazil INMETRO, Kerwin graduated from Harbin Institute of Technology with a bachelor's degree, he served as R&D engineer in a well-known OEM. He now is responsible for the regulation and homologation procedure research & homologation business of automotive and consumer goods for South American markets
Phone: +86 020-82510156
Mail: cs@atic-cn.com