RELEASE DATE:

2020-06-12 15:45
Brief: In order to promote global leadership in autonomous driving technology, the Ministry of Economy, Trade and Industry and the Ministry of Land, Infrastructure, Transport and Tourism established an autonomous driving research working group in 2015. Through regular seminars, a roadmap for autonomous driving technology in Japan was developed to discuss automated driving testing and verification and promote the coordination of relevant international standards. In 2017, the working group released the Report and Policy on Efforts to Realize Automatic Driving Version 1.0, which was then updated every year after the seminar. Recently, the working group released the Report and Policy on Efforts to Realize Automatic Driving Version 4.0. Regarding the technical framework of autonomous driving, Japan issued the Guidelines for the Safety Technology of Automatic Driving Systems in 2018.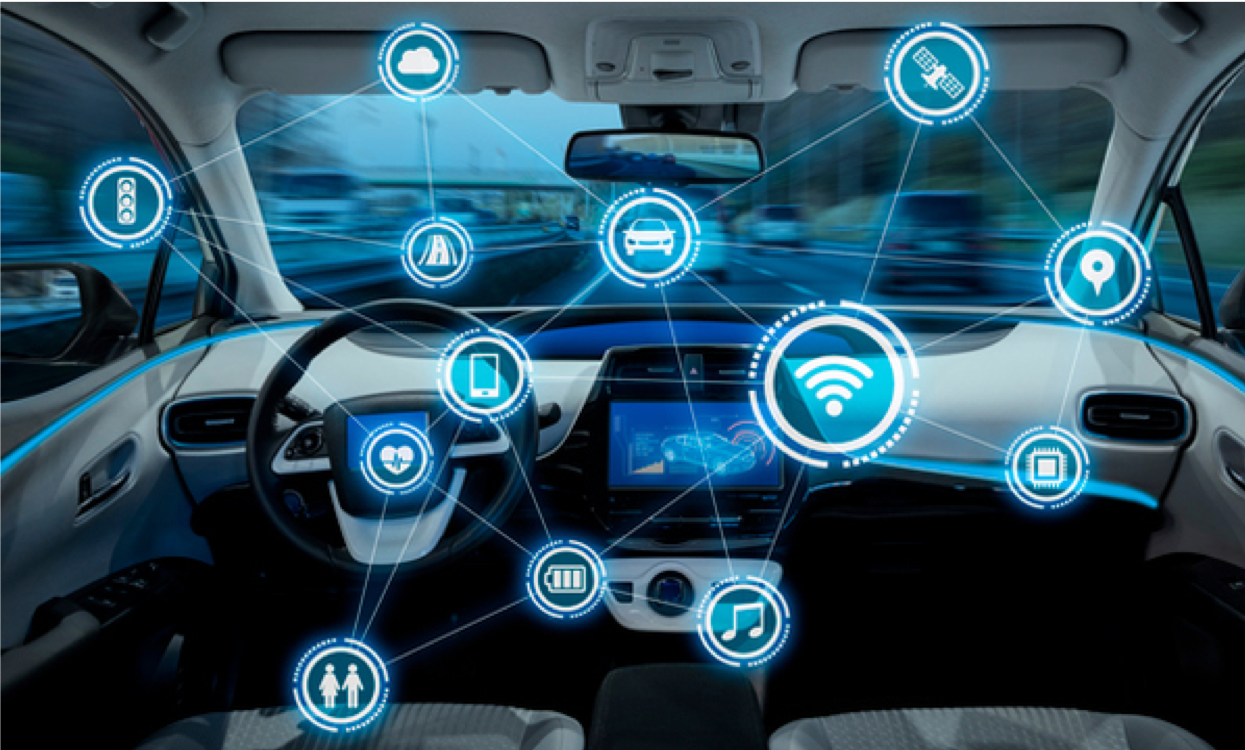 HIGHLIGHTS IN REPORT AND POLICY ON EFFORTS TO REALIZE AUTOMATIC DRIVING VERSION 4.0

1. Roadmap for the Realization and Diffusion of Unmanned Automatic Driving Services
As early as around 2022, unmanned automated driving service with only remote monitoring will be available in limited spaces such as abandoned railway lines. Possible expansion of the service to more than 40 locations by fiscal 2025.In order to achieve these goals, it is essential to consider not only technology development, but also various aspects such as systems, infrastructure, acceptability, and cost. This roadmap will be shared with stakeholders in the public and private sectors and efforts will be made to realize it.

2. Demonstration test for advanced autonomous driving
Confirmed that efforts are being made steadily toward the achievement of government goals (realization of unmanned autonomous driving mobile services in 2020 and realization of technology for running unmanned vehicles following trucks on expressways in 2020).
Unmanned autonomous mobile service: Improve recognition technology, etc. in response to long-term verification of small carts, develop medium-sized autonomous bus
Succeeding unmanned platooning: Expanding the traveling range with the manned state of the following vehicle and demonstrating in various environments (night, tunnel, etc.)
3.Cooperation between the government sector and relevant enterprises
In the area of map construction: maintain and update the latest data based on high-precision maps of highways collected in 2018, promote inspection and maintenance of government-administered roads and reduce map construction costs through international cooperation and automated mapping.

In the area of safety evaluation, a series of driving scenarios were developed to meet the traffic environment of Japan's highways, taking into account the driving scenarios of ordinary roads, and were proposed as ISO international standards in cooperation with various countries. In addition to the traditional driver-driven safety evaluation method, there is a need to develop a new safety evaluation method corresponding to the automated driving system, and in order to meet the large number of safety evaluation requirements required for the development of automated driving, Japan has initially established a virtual evaluation environment based on simulation technology to achieve international standardization of data through continuous data collection and analysis. In terms of corporation collaboration, the SAKURA (Safety Assurance KUdos for Reliable Autonomous Vehicles) project, funded by the Ministry of Economy, Trade and Industry, promotes collaboration between automobile manufacturers and research institutions to achieve research methodologies, harmonization of data collection, and standard coordination.

HIGHLIGHTS IN GUIDELINES FOR THE SAFETY TECHNOLOGY OF AUTOMATIC DRIVING SYSTEMS
The main safety requirements to be met by self-driving cars in the L3 and L4 classes are planned in the following 10 areas.
1. ODD Operational Design Domain Setting
2. Autopilot safety: redundant control and sensor systems are designed to ensure safety; ODD can automatically and safely stop when out of set range
3. Compliance with existing security benchmarks and related international standards (ISO)
4. HMI: L3 vehicles need to be able to monitor or identify whether the driver is in control of the vehicle and be able to alert if necessary; L4 vehicles need to be able to determine whether the vehicle is difficult to continue driving automatically and be able to tell the driver (or traffic operations manager) that the vehicle is coming to an automatic stop.
5. Installation of data recording devices (tachographs)
6. Network security: refer to the latest international information security regulations, such as WP.29 information security regulations; consider anti-hacking measures, etc.
7. Additional technical requirements for driverless, self-driving vehicles: the OMC can monitor the inside and outside of the vehicle via cameras and automatically notify the OMC in case of emergency braking.
8. Safety assessment: the safety of the system is verified in advance by combining simulations, test roads, or road tests for foreseeable hazard scenarios within ODD.
9. Security requirements for vehicles in use: take necessary security measures such as maintenance and upkeep, software upgrades, etc. to ensure network security.
10. Terms of use for consumers of self-driving cars: ensure that users are familiar with the operation of the system, the scope of the ODD and the functional limitations.

ATIC GVRR DEPARTMENT
ATIC GVRR Department is committed to the global automotive regulatory framework and vehicle homologation research. Based on the digital platform, ATIC GVRR Department provides technical compliance services and automotive compliance solutions of more than 20 countries. Our service includes: automotive homologation consulting, multi-country product certification solutions, technical compliance verification, regulatory interpretation and regulatory tracking, regulatory training and Q&A. We are already the exclusive compliance service provider for many well-known OEMs in China, and have successfully helped many independent brands to enter Korea, Vietnam, India, Indonesia, South America and other markets.

ABOUT ATIC
ATIC is a young technical service company from China, established in 2015. ATIC is committed to integrate domestic and international regulations, testing and certification resources with a global perspective in the context of globalization, and establish a new, specialized regulation research, testing and certification platform. With innovative Digital Reporting System (DRS), Customer Service Platform (CSP) and self-developed Global Vehicle Regulation Database (GVRD), ATIC's compliance service covers more than 54 countries/regions globally, testing and certification service covers more than 30 countries/regions worldwide. ATIC serve more than 3,300 manufactures each year.

JAPAN
CERTIFICATION PLEASE CONTACT
Yvette Yang
GVRR / Vehicle Homologation Line Manager
Yvette graduated from Shanghai Jiao Tong University with a master's degree.She now, as one of the European authority recognized expert,
is the Vehicle Homologation Product Line Manager of ATIC and Manager of the Global Automobile Regulation Research Deapartment.
She is responsible for the operation of ATIC Vehicle Homologation Product Line, Product Digital System and Global Regulation Database development.
Phone: +86 020-82510156
Mail: cs@atic-cn.com