RELEASE DATE:

2020-01-19 18:39
Brief:
Since June 2018, Certification and Accreditation Administration of the People's Republic of China (CNCA) has issued a series of announcements to update and improve the catalog and implementation requirements of the China Compulsory Certification products. ATIC has sorted out related announcements and concluded that there are three major categories of motor vehicles and parts that require China Compulsory Certification(commonly referred to as CCC certification), involving 22 products. After a series of adjustments, as of January 10, 2020, 7 kinds of product certification type unchanged, 7kinds of products have been converted to compulsory product certification self-declaration program B (testing in the designated laboratory, no factory audit), 8 kinds of products are no longer compulsory product certification.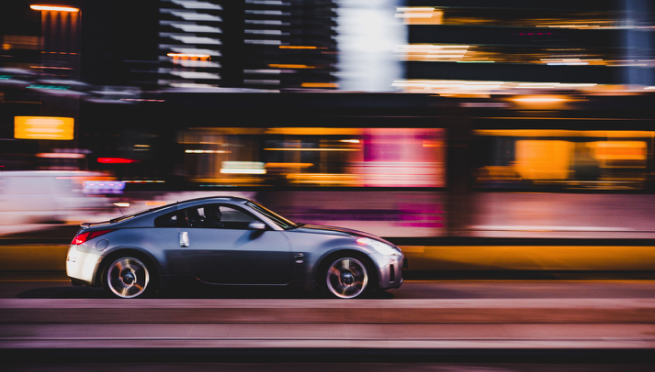 CONTENT
ATIC sorted out the current certification types of the motor vehicles and parts and implementation requirements for self-declaration evaluation methods according to the State Administration for Market Regulation Announcements No. 11, 29, 2018, No. 34, 36, 44, 2019 and CNCA No. 26, 2019.

The motor vehicles and parts list of China Compulsory Certification is as follows: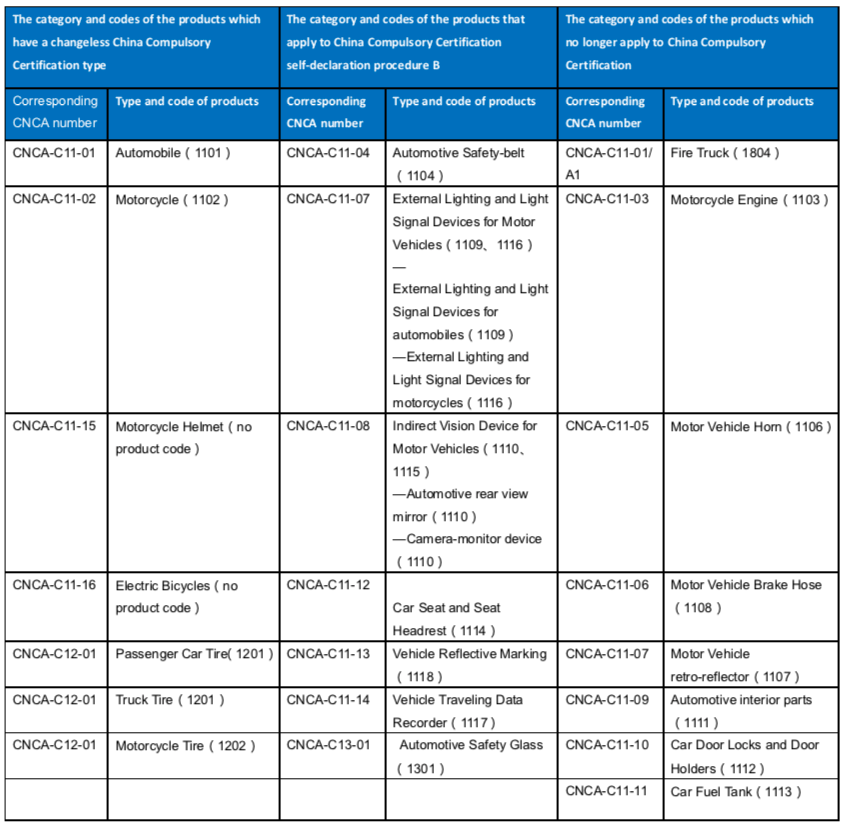 IMPLEMENTATION AND ENFORCEMENT
For products which are no longer applicable to China Compulsory Certification:
From the date of the corresponding announcement, new products are not required to undergo China Compulsory Certification. For products that already have a CCC certificate, the relevant designated certificate authority should cancel its CCC certificate, which can be converted into CQC certification certificate according to the wishes of the enterprise.

For products applicable to CCC self-declaration evaluation methods:
For newly certified products, the enterprise can only take self-declaration evaluation methods from January 1, 2020; For products that have a CCC certificate, the enterprise can complete the self-declaration conversion on the basis of the CCC certificate in accordance with CNCA Announcement No. 26, 2019 before October 31, 2020. From November 1, 2020, the relevant designated certificate authority will cancel the CCC certificate of the unconverted product. The product that has not completed the self-declaration conversion needs to complete the self-declaration certification as soon as possible.

ATIC GVRR DEPARTMENT
ATIC GVRR Department is committed to the global automotive regulatory framework and vehicle homologation research. Based on the digital platform, ATIC GVRR Department provides technical compliance services and automotive compliance solutions of more than 20 countries and districts. Our service includes: automotive homologation consulting, multi-country product certification solutions, technical compliance verification, regulatory interpretation and regulatory tracking, regulatory training and Q&A. We are already the exclusive compliance service provider for many well-known OEMs in China, and have successfully helped many independent brands to enter Korea, Vietnam, India, Indonesia, South America and other markets.
CCC
CERTIFICATION
PLEASE CONTACT