RELEASE DATE:

2021-05-25 16:00
Brief
: The North American Equipment Compliance Program (ECP) promoted by AMECA (The Automotive Manufacturers Equipment Compliance Agency, Inc.) is a centralized, voluntary, one-stop process. It is a procedure for informing the government, industry and the general public that motor vehicle safety components have been tested in AMECA authorized laboratories and that they meet relevant standards. Products with an AMECA certificate will be more easily procured by North American buyers and users.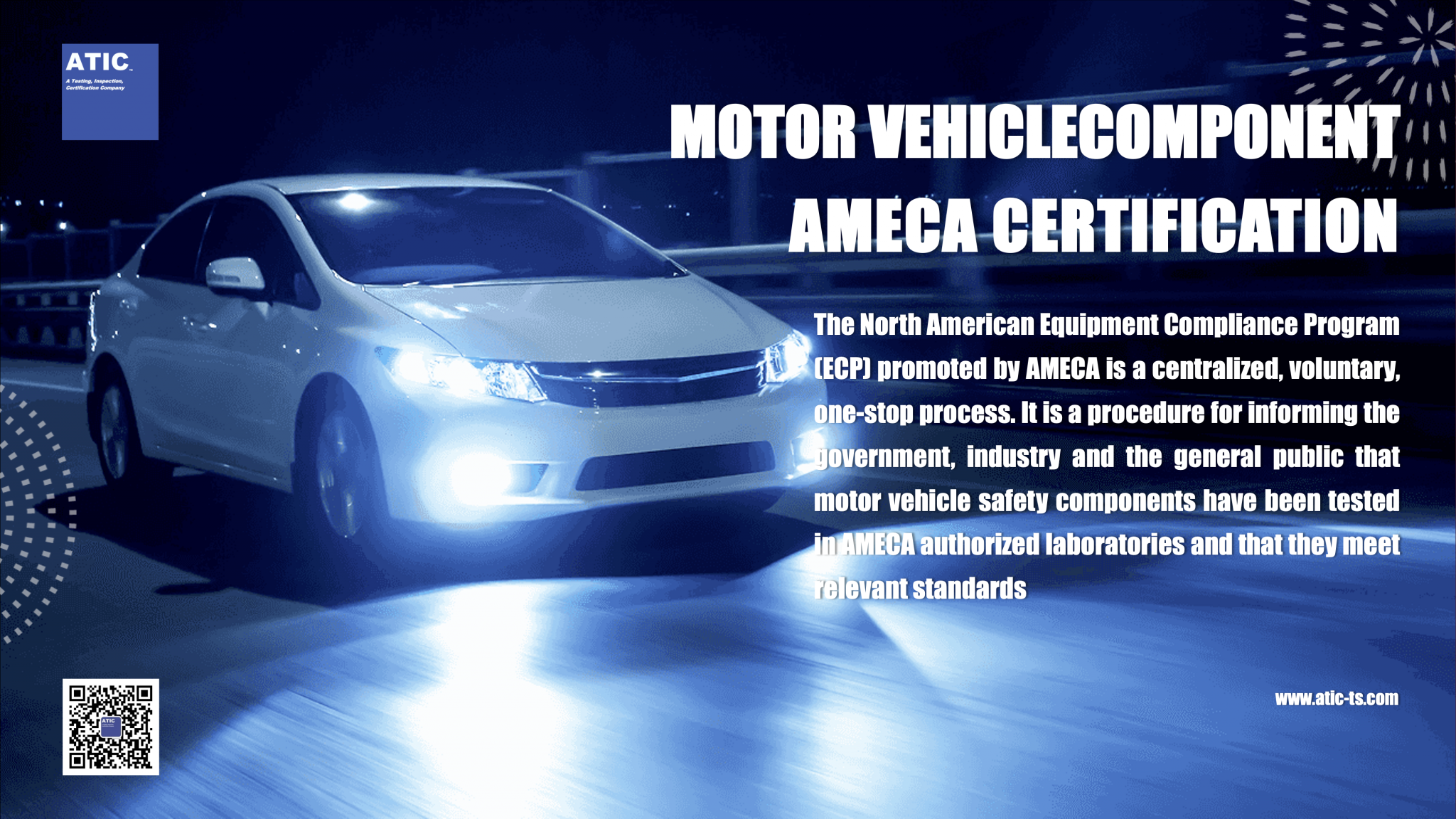 AMECA CERTIFICATION MODEL
AMECA currently has two certification models, traditional certification and new ISO certification, both certifications require testing and registration.
AMECA provides product testing related services by authorizing third-party laboratories. Only test reports issued by AEMCA authorized laboratories will be approved by AMECA. If the test data meets the relevant test standards, AMECA will issue a Notice of Equipment Compliance, which is an AMECA certificate that certifies that the product meets regulatory requirements.
For products such as car lights, safety glass, suspension, wheels and brake hoses, manufacturers can choose a more professional ISO certification program. The ISO certification program uses FMVSS, SAE or industry standards, and companies that have obtained ISO-Certification will have a proprietary AMECA certification logo.
AMECA CERTIFICATION PROCESS
1. Application submission
2. Product Testing
3. Review
4. Certificate Issuance
AMECA CERTIFICATION SCOPE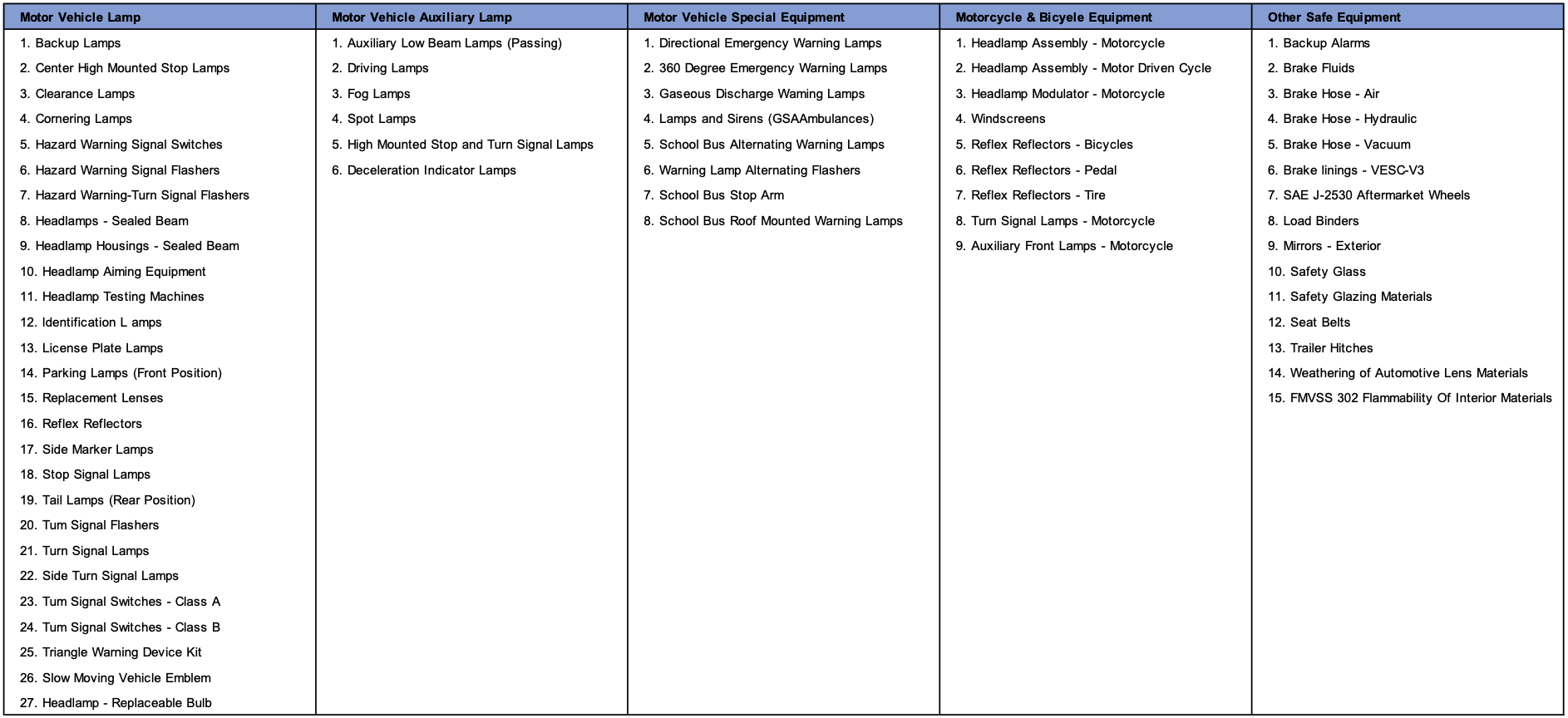 ABOUT ATIC
ATIC is a young technical service company from China, established in 2015. ATIC is committed to integrate domestic and international regulations, testing and certification resources with a global perspective in the context of globalization, and establish a new, specialized regulation research, testing and certification platform. With innovative Digital Reporting System (DRS), Customer Service Platform (CSP) and self-developed Global Vehicle Regulation Database (GVRD), ATIC's compliance service covers more than 54 countries/regions globally, testing and certification service covers more than 30 countries/regions worldwide. ATIC serve more than 3,300 manufactures each year.
AMECA

CERTIFICATION

PLEASE CONTACT
Kenneth Feng
Component Homologation Department
ATIC Senior Project Engineer, He served in one of global top 500 company as testing and certification engineer. He is now focusing on the one-stop compliance, testing and certification solutions for EV key components and two-wheel vehicle
Phone: +86 13580524946
Mail: kenneth.feng@atic-cn.com