RELEASE DATE:

2020-01-02 12:29
Brief:
With the development of ICT technology, automotive is developing towards the intelligence and networking, that is, intelligent automotive, which are equipped with advanced in-vehicle sensors, controllers, actuators and other devices, and integrate modern communication and network technologies to realize vehicle and X (vehicle, road, person, cloud, etc.) intelligent information exchange and sharing, with functions such as complex environment perception, intelligent decision-making, collaborative control, etc. The new generation of cars. The intelligent connected car industry, including connected cars, autonomous driving, and travel services, is an important direction for the transformation of the entire automotive industry.
Based on the rich automotive industry certification experience, ATIC has launched a special program for multinational access to vehicle communication equipment. Summarize and sort out the certification requirements, certification background, certification types, etc. of the categories of common wireless communication equipment for automotive products (such as automotive radar, automotive remote key, keyless start system, tire pressure monitoring sensor, entertainment video system, etc.) in different countries and regions.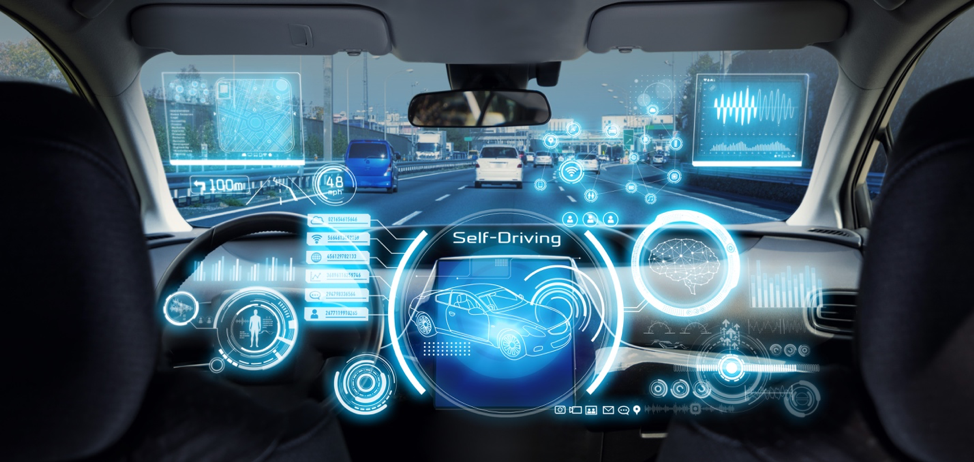 MULTINATIONAL CERTIFICATION SOLUTION
Based on the multinational certification experience that has served a large number of automotive traction battery manufacturers in recent years, ATIC has sorted out the multinational certification matrix for power batteries as follows:



A BRIEF OF DIFFERENT CERTIFICATION:
China: In accordance with Chinese laws and regulations, any frequency band used by any radio transmitting product sold in the Chinese market must be approved by the Radio Regulatory Commission, which is called the State Radio Regulation of China Model Approval SRRC. The entire process includes submitting test materials and samples to the State Radio_monitoring _center Testing Center by the applicant or the agency. After acceptance, the products and documentations are reviewed and inspected in accordance with the prescribed procedures, and the test report is submitted to the certification review. The applicant can obtain a certificate after approval.

EU:The European Union officially announced a new version of the radio equipment directive 2014/53 / EU on May 22, 2014, which is based on the new CE framework directive 768/2008 / EC. After June 13, 2017, the European Union The market only allows the sale of radio devices evaluated in accordance with the new RED 2014/53 / EU. It is called RED certification. The regulatory body for RED certification is the European Commission. Before radio products can be legally sold in EU countries, they must be tested according to the RED directive to obtain approval, and they must also have a CE-mark. The certification scope includes short-range wireless products, wireless phones, ISDN, mobile phones, data transmission equipment, Bluetooth products, wireless broadcast receiver equipment, etc.

US:FCC certification involves more than 50 states in the United States, Colombia and the United States. To ensure the safety of radio and wired communication products related to life and property, many radio applications, communications products and digital products require the FCC to enter the US market Recognition. According to the FCC rules, according to different product characteristics, the FCC certification process and the SDoC certification mode can be applied. The FCC certification mode needs to be tested in an FCC-approved testing laboratory; the SDoC process needs to provide test reports and other certifications according to the FCC requirements Information file.

Russia:The regulatory authority of Russia Telecom product certification is the Federal Communications Agency under the Ministry of Industry and Trade of the Russian Federation, also known as FAC certification. The scope of supervision includes equipment and software installed or connected to the general telecommunications network to transmit data, voice, broadcasting and any other services. FAC certification includes FAC CoC and FAC DoC. If products that have obtained FAC DoC and FAC CoC want to enter other countries in the Eurasian market, they need to complete the certification procedures in accordance with the certification requirements of the corresponding countries to meet their entry requirements.

Japan:Japanese telecommunications product regulatory authority is the Ministry of Internal Affairs and Communications. According to the Japanese Radio Wave Act, telecommunications products entering the Japanese market must complete MIC certification in accordance with requirements. MIC certification includes the division of wireless communications products into three categories: The first category is Devices that do not require a network access license or registration, such as designated low-power devices such as wireless microphones, and low-power data transmission systems such as Wi-Fi, Bluetooth, etc .; the second category is radios governed by Article 27-2 of the Radio Law Devices need to accept comprehensive license restrictions, a total of 36 products, such as mobile phones (3G, LTE); the third is a simple network access or registration process in addition to the first and second types, a total of 98 types, Such as cell phone base station equipment, amateur radio station equipment, etc.

Korea:According to the Korean Radio Wave Law, the certification modes for wireless communication products include three modes of conformity certification, registration and transitional certification. The products that need to complete the qualification certification mainly include radiotelephone automatic receivers, ship radar equipment, and telephones. Modems and other products that need to be registered mainly include measuring instruments, industrial equipment, connectors, computer equipment and peripherals, broadcast set-top boxes, etc. The transition certification mode for conformity is mainly the mode applicable to equipment that has not yet provided conformity assessment standards. Broadcasting and communications equipment for the Korean market must obtain one of these three certifications.

Australia:The regulatory body for Australian telecommunications products is the Australian Communications and Media Authority ACMA, which was formed by the merger of the Australian Broadcasting Authority and the Australian Communications Authority in July 2015. According to the regulatory requirements, telecommunications products entering the Australian market need to obtain ACMA certification. According to the current regulatory status, the compliance level includes a declaration of compliance, a compliance report and a compliance certification, and can be transferred to the report under conditions.

Indonesia:As a subordinate department of the Indonesian Ministry of Telecommunications, SDPPI is in charge of policy making and supervision of telecommunications and related fields. It is also responsible for document review and certification. Whether it is produced in Indonesia or imported into Indonesia, telecommunications products need to enter Indonesia. Obtained SDPPI certification before the market. The purpose of SDPPI certification is to make the product more reliable and safe throughout the society. Sample testing must be performed by SDPPI authorized laboratories. The certified products include: cellular mobile devices, Bluetooth, laptops, mobile phones, WLAN, routers, radar, set-top boxes, Wireless phones, antennas, cables, etc.

Vietnam:ICT certification is a certification for telecommunications products. Anyone included in the compulsory certification directory published by the Ministry of Information and Communication of Vietnam needs to perform compulsory certification and bear the ICT certification logo before entering the Vietnamese market. The Vietnam Telecommunications Regulatory Authority is the designated authority for certification and declaration of conformity designated by the Ministry of Information and Communications of Vietnam. Vietnam ICT certification package is divided into two types: I and II. Type I certification mainly includes cellular mobile terminals, digital inverters, short-range wireless transceivers, and category II includes computers, television equipment, wireless transceiver equipment and other products.

India: WPC is a subordinate department of the Ministry of Communications. It acts as a national radio regulatory authority to participate in the country's spectrum management. WPC issues WPC licenses for IT and electronics while meeting the needs of wireless technology consumers. Wireless and Bluetooth IT and electronics products that operate on unlicensed frequency bands and meet human safety requirements can only be sold on the Indian market after obtaining WPC approval. WPC requires the submission of device type approved test reports for products operating in these frequency bands.

Thailand: NBTC is the National Broadcasting and Telecommunications Commission of Thailand. It is an independent national telecommunications regulatory agency in Thailand. Its duties and responsibilities are to formulate telecommunication service master plans, formulate telecommunication service standards and categories, allow and regulate the use of telecommunication service spectrum, Issue licenses to telecommunications operators to regulate all telecommunications services in the country. The NBTC certification for broadcasting and telecommunications products is divided into registration (Class A equipment: land mobile communications equipment, satellite communications equipment, PLC equipment and other telecommunications products), approval certification (Class B equipment: radar, mobile communication equipment, maritime communication equipment, etc.) and Declaration of conformity with the supplier (telecom terminal, optical communication equipment, etc.).

Chile:SUBTEL is an agency affiliated with the Ministry of Transport and Telecommunications of Chile. It aims to coordinate, promote and develop the telecommunications industry in Chile, propose national policies on telecommunications, and monitor the compliance of public and private companies in the industry with relevant laws, regulations and standards Product categories under its supervision require approval and certification to be commercialized in Chile. In most cases, Chile does not require testing. Existing test reports can be used for the certification process. Technical documents will be reviewed and confirmed during the approval process. The test results for the FCC and CE are directly recognized.

Mexico:The Mexican government formulates relevant standards for various products according to the Mexican Federal Metrology and Standardization Law. In addition to the formulation and revision of various product standards, the Mexican Ministry of Economy is also responsible for the recognition and authorization of product certification agencies and laboratories. The NOM standard is a mandatory standard. Currently, Mexico has established a relatively complete NOM certification system for limited product categories, including electronics, electrical, communications products, lighting devices, medical equipment, tires, toys, battery-powered products, etc. The competent authority for telecommunications products in Mexico is the Federal Telecommunications Commission of Mexico. Certified telecommunications products bear the IFETEL label.

Brazil:According to Brazilian regulations, telecommunications products, whether manufactured in Brazil or produced outside Brazil, need to be compulsory to be included in the compulsory certification catalog published by ANATEL before they can be sold in the Brazilian market. According to different product characteristics, ANATEL divides the certification into 3 categories. The first category is publicly used equipment (such as mobile phones, mobile phone chargers, fiber optic cables, modems, etc.) and requires annual review every year. The second category is not included in the first category. Other wireless communication products of category I (such as Bluetooth, WIFI equipment, etc.) need to be reviewed every two years. Category III is network interconnection equipment (such as optical devices, data terminals, etc.). Only when the company changes the device name or technology Only then is an audit required.

Argentina:One of the main functions of Enacom is to homologate, both equipment that makes use of the radio spectrum , as well as those for specific use in communications that connect to public networks. Enacom is the body responsible for the standardization of communications equipment in the Argentine Republic. This standardization is carried out through the issuance of technical standards based on safety, efficient use of the radio spectrum and ensure compatibility with authorized communication networks and systems. The certification of the equipment and the permission to market and / or use them in the national territory, recognizes three categories: approved, codified or authorized. The data corresponding to the approved, codified or authorized equipment are recorded in the Materials Registry.

ATIC MULTINATIONAL CERTIFICATION SERVICE
ATIC radio communication devices certification experts have an average experience of more than 10 years in ICT industry. ATIC experts are familiar with homologation processes, local/international regulations, and testing requirements. ATIC cooperates withi nternational official organizations and integrates high-quality testing andcertification resources, to provide multinationalcertification service for manufacturers. ATIC helps to arrange full-life time product compliance including certification application, documentation preparation, regulatory analysis, compliance training, pre-testing and test arrangement, etc. With the best service and the fastest efficiency, ATIC assist the manufacturers to enter the global market with one-stop certification service. At present, ATIC has successfully provided compliance and certification services to more than 100 wireless communication equipment companies including Huawei, BYD, HSAE, Hytera, and Shuangdeng Group etc,.


RADIO COMMUNICATION DEVICES
CERTIFICATION PLEASE CONTACT
Echo Liu
IoV Expert
Echo holds master's degree in circuits & systems and MBA from South China University of Technology. After 7 years service for chip company as algorithm engineer Echo joined ATIC. At present, Echo focuses on automotive ICT, E/E, CSMS and SUMS homologation
Phone: +86 020-82510156
Mail: cs@atic-cn.com