RELEASE DATE:

2017-10-13 15:49
Brief:
In 2011, CONAMA Resolution No. 433/2011 issued the PROCONVEMAR-1 standard, which specifies new emission pollutants and noise limits for construction and agricultural machinery. This is the first regulation in Brazil to regulate non-road mobile machinery. The relevant limits set are equivalent to the non-road diesel emissions levels of the US Tire 3 and EU 3A phases. The MAR-1 emission limit level is implemented in phases from 2015-2019, and the test method is based on ISO8178-1. Among them, there are two types of road machinery and agricultural machinery products that need to start implementing the MAR-1 limit requirements this year.
Since the release of CONAMA Resolution No. 433/2011, all agricultural and road machinery engines and complete machines have been required to be LCVM certified in stages and the authority is IBAMA in Brazil.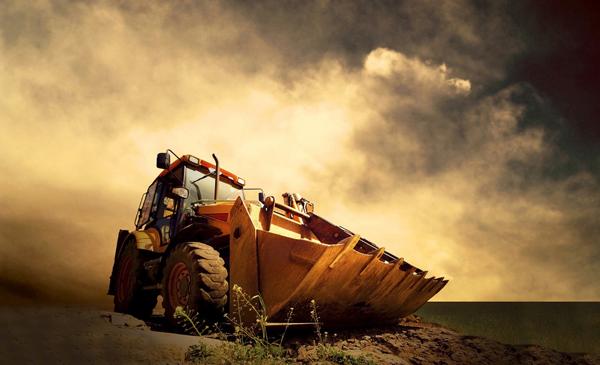 BRAZILIAN AGRICULTURAL AND ROAD MACHINERY LCVM CERTIFICATION PROCEDURE:
Step 1 – Type Approval
By providing technical analysis, as well as emissions and noise test results, the new vehicle is certified to meet emission standards.
Step 2 – CoP
To ensure that the vehicles exported to Brazil are in the same state as the products at the time of certification, the Brazilian government will conduct CoP review.
Step 3 – Sales Warranty
In order to ensure that manufacturers and users strictly comply with vehicle emission requirements, CONAMA issued the Vehicle Pollutant Control Program (PCPV) in 2011 to implement inspection and maintenance procedures (I/M programs) for vehicles in use. If the unqualified item is found, the annual motor vehicle annual review of the Ministry of Communications will be affected.
The specific phased implementation restrictions for Brazilian agricultural and road machinery LCVM certification are as follows:
Emission:
From January 1, 2015, engines used for road machinery with a net power of 37 kW or more must comply with the MAR-I emission limits in Table I.
All road mechanical engines from January 1, 2017 must meet the emission limits of MAR-I in Table I
From January 1, 2017, domestic and imported engines for agricultural machinery with a net power of 75 kW or more must meet the emission limits of MAR-I in Table I.
From January 1, 2019, engines with a net cutting power of 19 kW or more and 75 kW or less must meet the emission limits of MAR-I in Table I.: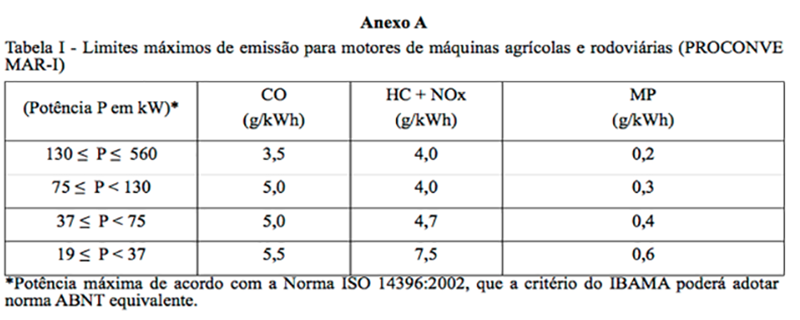 Noise:
From January 1, 2015, road machinery: hydraulic excavators, excavators, shovel loaders, tractors, graders, drum rollers, etc. must obtain the vehicle noise LCVM certificate before entering the Brazilian market. II and Table III:


OUR SERVICE

As the authorized branch of the Brazilian certification body CATA in China, ATIC provides Brazilian LCVM certification services for domestic road motor vehicles, agricultural and road machinery manufacturers, and assists OEMs in completing certification applications, document preparation, and regulatory guidance during the certification process. Training, pre-testing and testing arrangements, as well as contacting IBAMA officials and local authorized laboratories, assist the manufacturer in completing the certification process.
ABOUT ATIC
Headquartered in Guangzhou, ATIC's team of experts is located in Guangzhou, Shanghai, Beijing and Zhongshan. It has technical support from consultant teams in Germany, the Czech Republic, the United States and Brazil. The ATIC China team consists of senior experts who have been serving internationally renowned technology service companies for many years. The main service targets are domestic OEMs, electronic appliances, component manufacturers and professional laboratories.
LCVM CERTIFICATION PLIASE CONTACT
Charlie Li
Component Homologation Department
ATIC Component Homologation Product Line Manager/BDM (Western China Region), Technical Expert accredited by European Authorities, Lead Auditor for Brazil INMETRO.
Rich experience in vehicle and component compliance, testing and certification for markets including EU, America, Japan, South Korea and India etc..
Phone: +86 020-82510156
Mail: cs@atic-cn.com