RELEASE DATE:

2020-01-06 16:11
Brief:
Wuxi Jiangnan Explosion-proof Electrical and Mechanical Co., Ltd. is a professional company specializing in the production of explosion-proof electrical products. Their main products include explosion-proof electric heaters, automatic constant temperature electric heaters, electric heating cables, and automatically controlled fluid electric heaters. Their products are used in hazardous areas such as petroleum, chemical, metallurgy, etc. ATIC assist Jiangnan to get the INMETRO certificate for their explosive atmospheres electrical equipment recently.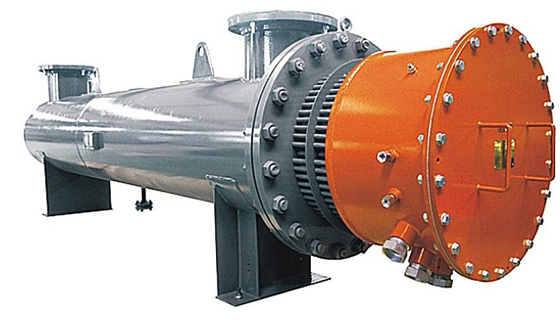 INMETRO APPROVAL FOR EXPLOSIVE ATMOSPHERES ELECTRICAL EQUIPMENT
INMETRO (National Institute of Metrology, Standardization and Industrial Quality) is a government department directly under the Ministry of Development,Industry and Foreign Trade of Brazil. INMETRO issued the Ordinance No. 179 in 2010, requiring that the electrical equipment for explosive atmospheres won't be allowed to be sold in Brazil until it got the INMETRO Approval.
ATIC INMETRO CERTIFICAITON SERVICE
ATIC INMETRO certificaiton service scope covers: LED Light Sources, RoadLamps, Automotive Parts, Motorcycle Parts, Bicycle Parts, Dangerous GoodsTransportation, Child Seats, Photovoltaic Products, Pressure Vessels, HouseholdAppliances, Children's Toys and Supplies, Building Structure, PersonalProtective Equipment, Explosion-Proof Electrical Appliances, Medical Equipmentetc., a total of 155 categories of more than 700 products. ATIC provides factory audits and INMETRO certification services to morethan 400 Chinese manufacturers each year.
ABOUT ATIC
ATIC is a young technical service company from China, established in 2015. ATIC is committed to integrate domestic and international regulations, testing and certification resources with a global perspective in the context of globalization, and establish a new, specialized regulation research, testing and certification platform. With innovative Digital Reporting System (DRS), Customer Service Platform (CSP) and self-developed Global Vehicle Regulation Database (GVRD), ATIC's compliance service covers more than 54 countries/regions globally, testing and certification service covers more than 30 countries/regions worldwide. ATIC serve more than 3,300 manufactures each year.
EXPLOSION-PROOF ELECTRICAL EQUIPMENT INMETRO CERTIFICATION PLEASE CONTACT
Component Homologation Department
ATIC Project Manager for South America Business, Auditor for Brazil INMETRO, Kerwin graduated from Harbin Institute of Technology with a bachelor's degree, he served as R&D engineer in a well-known OEM. He now is responsible for the regulation and homologation procedure research & homologation business of automotive and consumer goods for South American markets
Phone: +86 020-82510156
Mail: cs@atic-cn.com