RELEASE DATE:

2019-06-26 23:18
Brief:
Dachangjiang Group was founded in January 1992. It is the largest motorcycle manufacturer in China and the largest motorcycle industry partner of Japan Suzuki Co., Ltd. in China. Recently HAOJUE SUZUKI successfully obtained SNI certificate with ATIC technical service.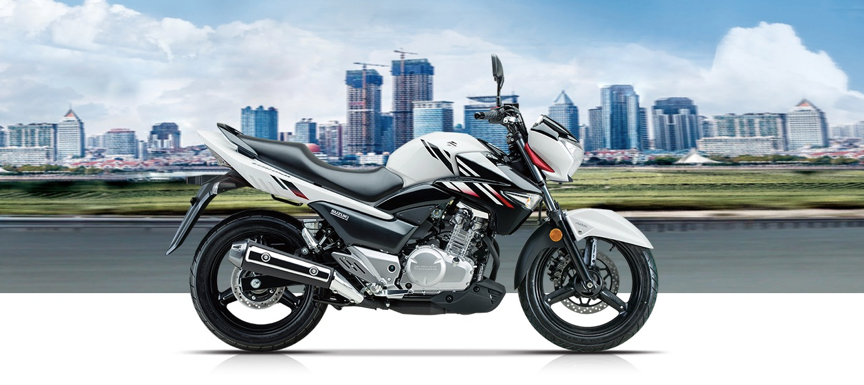 JIANGMEN DACHANGJIANG GROUP CO., LTD
Haojue Holdings Co., Ltd. (referred to as: Haojue Holdings) is a diversified investment company mainly engaged in the motorcycle industry. It has a number of wholly-owned and controlled subsidiaries, and has established motorcycle production bases in Jiangmen, Guangdong and Changzhou, Jiangsu. The company has more than 10,000 employees. By the end of 2017, the total assets reached RMB 13.6 billion, and the accumulated tax payment over the years was over RMB 16.6 billion.

Jiangmen Dachangjiang Group Co., Ltd., a subsidiary of Haojue Holdings, is a large-scale enterprise produced by China's motorcycle industry. The "Haojue" and "SUZUKI" series of motorcycles are not only sold well in China, but also exported to more than 80 countries and regions. As of the end of 2017, motorcycle production and sales have been leading the industry for 15 consecutive years. Haojue customer satisfaction has won five-star evaluation for 13 consecutive years; the brand value reached 51.289 billion yuan in 2018, and the Chinese brand industry has been leading for 15 consecutive years.
SNI CERTIFICATION
The SNI product certification is evaluated and tested by the Indonesian national authorized certification body according to the certification system. Only the following conditions are met to obtain the SNI certificate: product meets the SNI standard requirements, and the quality management system of the factory conforms to the SNI certification requirement. At present, Indonesia has released more than 200 SNI standards covering construction, food, automotive parts, electronics, toys, agriculture, airport facilities and other fields.

The SNI certification procedure is as below:
Factory audit
Testing
Importer review
Submit technical documentation
Issue certificate
Registration import license
The certificate is valid for 4 years, and every 12 months of the factory annual audit and sampling test to update the import license qualification.

OUR SERVICE ABOUT SNI CERTIFICATION
As a partner of Indonesian certification authorities in China, ATIC provide Chinese manufacturers with one-stop services such as factory audit, sampling, product testing and legal representation for SNI certification. Up to now, ATIC has successfully completed Indonesian SNI audit and certification services for dozens of companies, including Haojue Motorcycle, Wanfeng Group, Xinyi Glass and other leading enterprises. Professional and efficient services provide a fruitful solution for manufactures to enter the Indonesian market.

ATIC SNI certification services include: safety glass, helmets, hubs, brake linings, batteries and other automotive components, power cables, wire ropes, ceramics, textiles, chemicals, toys, safety shoes, household appliances, lamps and light sources. , primary batteries, melamine resin tableware, pressure vessels, rubber seals, water meters, food and food additives, drinking water, fertilizer, building construction, building materials, airport construction, mineral energy.

ABOUT ATIC
Headquartered in Guangzhou, ATIC experts team are located in Guangzhou, Shanghai, Beijing and Zhongshan. It has technical support from consultant teams in Germany, the Czech Republic, the United States and Brazil. The ATIC China team consists of senior experts who have been serving internationally renowned technology service companies for many years. The main service targets are domestic OEMs, electronic appliances, component manufacturers and professional laboratories.


SNI CERTIFICATION PLEASE CONTACT
Xinny Chan
Asia Homologation, Department Manager
Xinny graduated from the University of Brighton in UK and majored in Automotive Engineering.
He worked in OEM responsible for chassis R&D.

Xinny currently holds the role of Asia Homologation
Department Manager specializing in Asian automotive and components regulation and homologation.
Phone: +86 020-82510156
Mail: cs@atic-cn.com