RELEASE DATE:

2021-01-05 15:08
Brief
:
2020 is an extraordinary year, full of challenges and difficulties, but is also a year of hope.
When the epidemic was critical in China, ATIC resumed the normal operations of all businesses by telecommuting and ATIC digital systems. ATIC assigned all the staffs to in-depth R&D of new market regulations before the full return of China manufacturing industry, coped the global economic Winter by knowledge storing.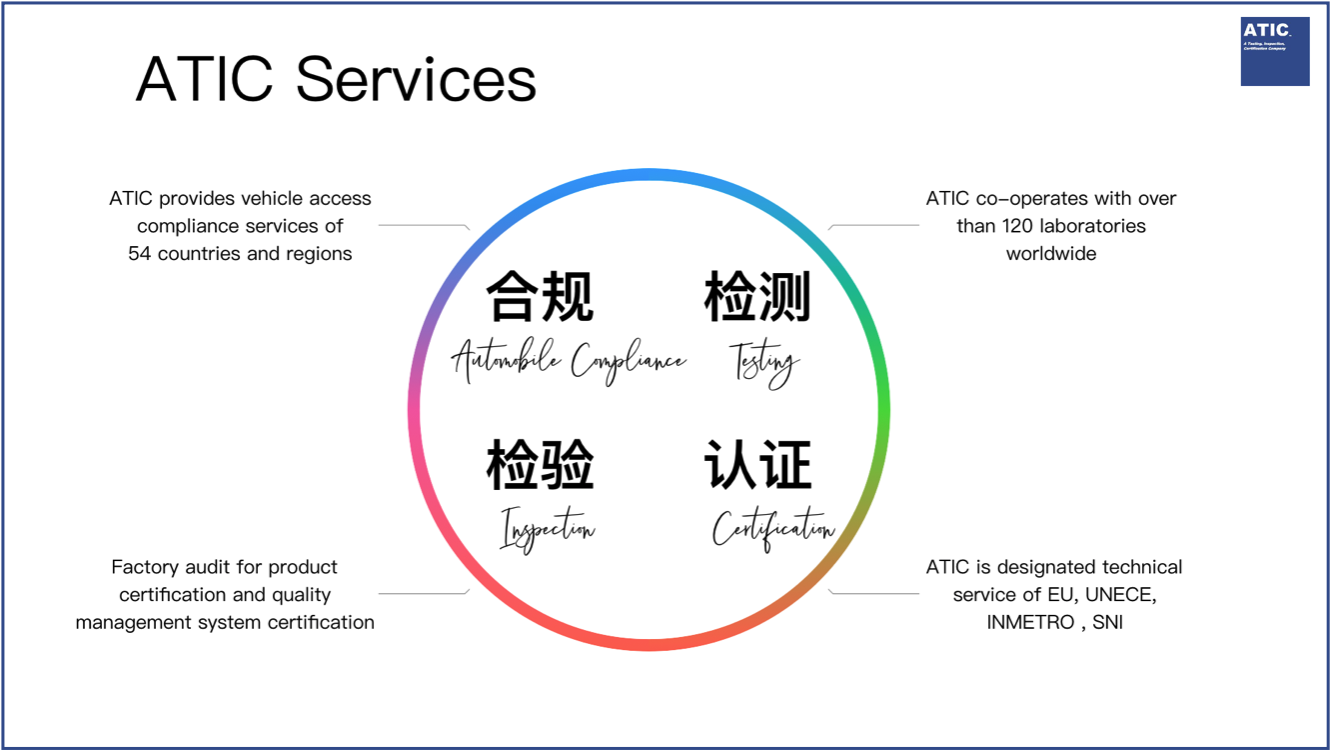 In this year, the four business sectors of Automobile compliance, Testing, Inspection and Certification
were developed simultaneously. The unique GVRR Department provided compliance services of regulation tracking, technical Q&A, specific research and training to top manufacturers at home and abroad. GVRD system had also been officially online to public, major OEM customers had subscribed to global regulation updates and translations.
ATIC worked closely with government regulators, certification bodies and laboratories worldwide. During the global epidemic, officials were unable to conduct cross-border factory audit, and many laboratories were forced to suspend some of the testing items. For this situation, ATIC experts and official authorities carried out factory audit and product testing by remote methods to normalize the international trading of manufacturers. ATIC also co-operated with officials to hold webinars of technology exchanges, providing more market options for manufacturers.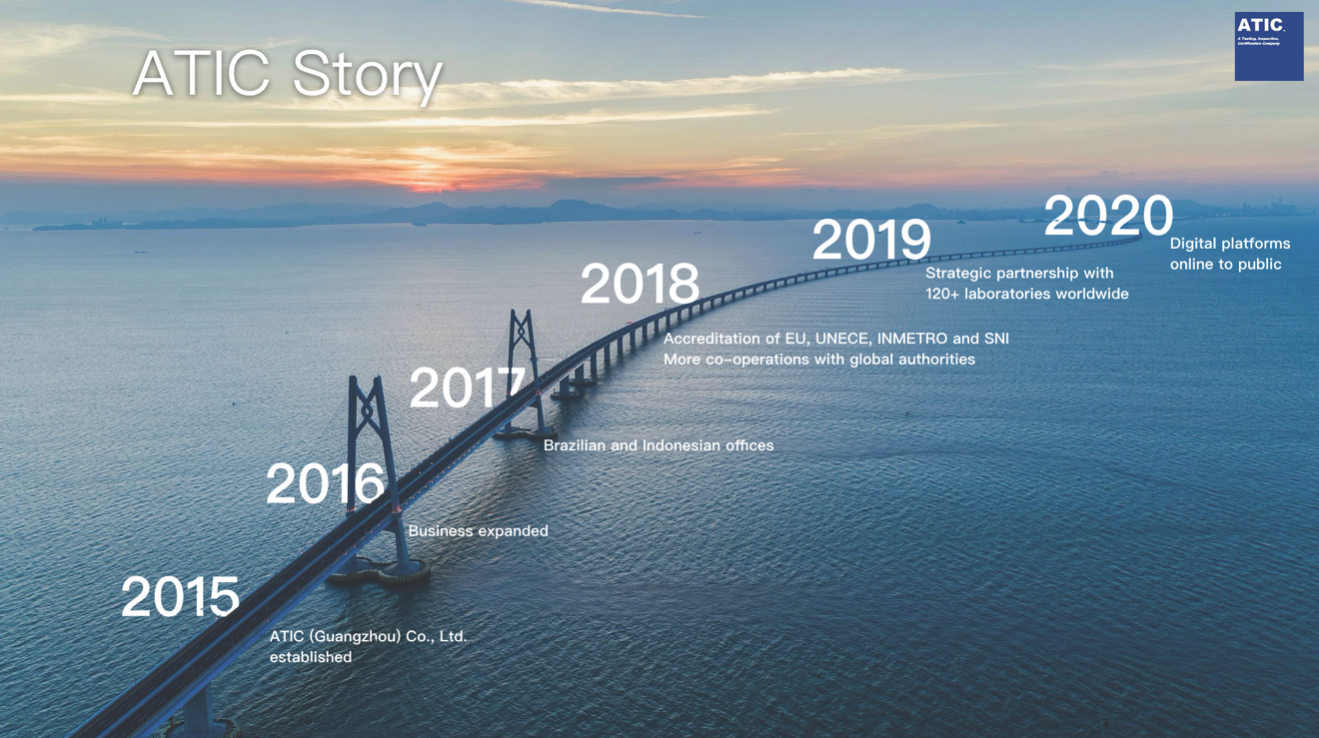 Meanwhile, ATIC continuously invested in research and development to technologies and construction of future digital systems. The new generation of GVRD, system login entrance of client end and
partner end were fully online. By connecting the customers, knowledge and institutions on the platform, the systems brought the traditional TIC+A business into the 2.0 Era.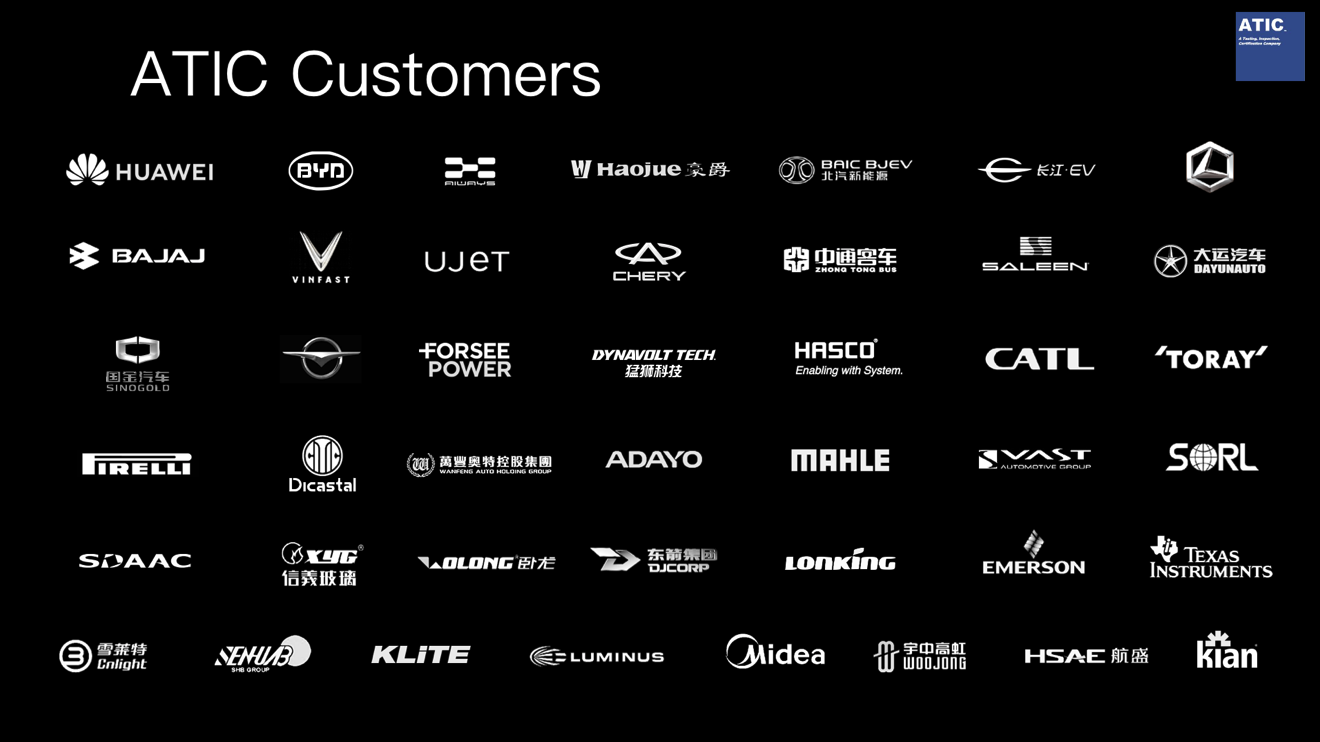 Reviewing 2020, through the official co-operations, digital marketing and good reputation, ATIC customers amount exceeded 3300, including major automobile OEMs, hyper car brands, Tier 1 suppliers and leading enterprises of consumer products. SME manufacturers exported their products to various countries and regions through ATIC during the harsh economic time.
With the arrival of 2021, China begun to shake off the impact of epidemic and the manufacturing industry were revived, ATIC would also step to the new stage of development.
In 2021, ATIC planed to set up branches in Shanghai, Zhongshan and Chongqing cities to provide localized TIC+A services for manufacturers in different regions and continue to conduct global regulation research. The ATIC Germany Branch would open in Q2 as the future global accreditation and R&D center of ATIC. The ATIC invested certification body and laboratory in Vietnam would be put into operation in February.
In addition, ATIC would continue to optimize the global vehicle access schemes, closely develop solutions related to intelligent networked vehicles such as information security, functional safety, autonomous driving and GDPR. Furthermore, global consumer product access and ICT access solutions would put into R&D, certification and laboratory resources would be highly merged into ATIC digital systems.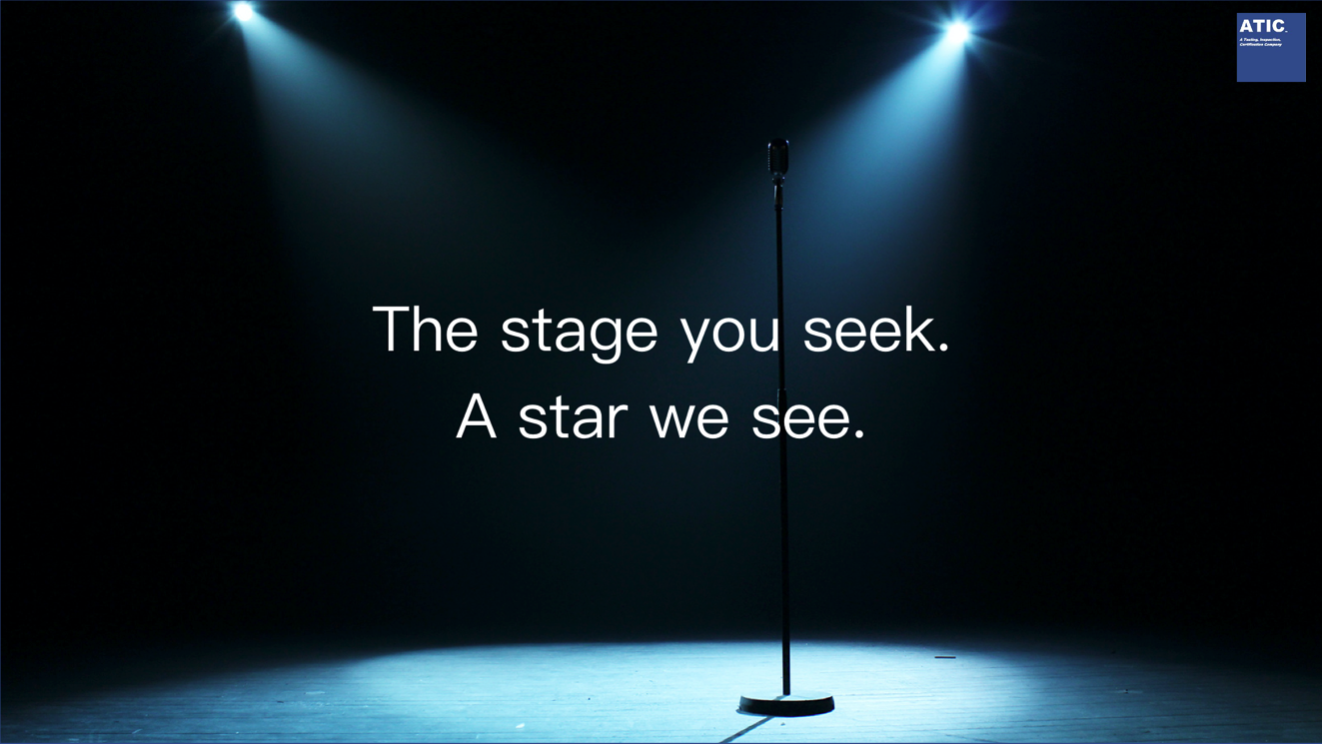 Looking forward to 2021, ATIC would focus on personnel training. With the growth of team, ATIC would strengthen the professional of technical services to all staffs, train cadres and core personnels, and carry out global recruitment, reserve international high-efficient talents, aim to contribute to promoting global product access.
ATIC WISHES: