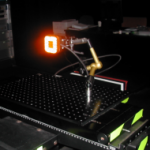 Side Maker Photometric Test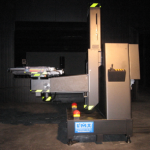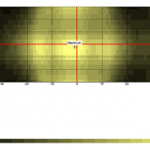 Light intensity distribution scanning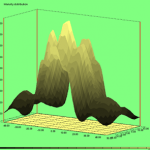 Light intensity distribution scanning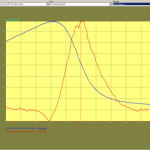 Stability test of cut-off line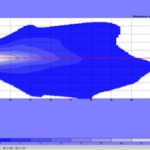 Headlight illumination simulation test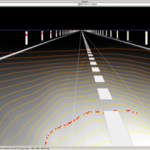 Headlight illumination simulation test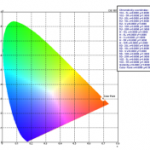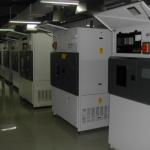 Environmental testing of plastic materials
Automotive Lighting and Light Source Testing
Performance, Environmental and Reliability Test
Carry out a full range of performance tests according to domestic or international regulations or OEM standards for automotive lighting devices during R&D or mass production stage. The test results are used to improve the design or control plan to help your products meet homologation regulations or OEM standards faster.
Log in to ATIC
TM
Digital Customer Platform to request quotations,
browse 16,000+ regulations and
SoPs cover more than 54 countries, submit information documents and manage your certification projects.
Automotive Lighting Devices Testing
| | | | |
| --- | --- | --- | --- |
| No. | Testing Items (Chinese) | Testing Items (English) | Regulations / Standards |
| 1 | 配光(光强、照度、光度) | Illumination (Light Intensity, Illuminance, Coefficient of Luminous Intensity - CIL) | GB, ECE, FMVSS, SAE, ADR, CMVR, ISO and OEM Standards |
| 2 | 色度 | Color | GB, ECE, FMVSS, SAE, ADR, CMVR, ISO and OEM Standards |
| 3 | 稳定性 | Stability | GB, ECE, FMVSS, SAE, ADR, CMVR, ISO and OEM Standards |
| 4 | 透镜喷砂 | Spray Testing | GB, ECE, FMVSS, SAE, ADR, CMVR, ISO and OEM Standards |
| 5 | 透镜涂层附着力 | Adherence Test | GB, ECE, FMVSS, SAE, ADR, CMVR, ISO and OEM Standards |
| 6 | 塑料材料 | Plastic Material | GB, ECE, FMVSS, SAE, ADR, CMVR, ISO and OEM Standards |
| 7 | LED模块(显色性、紫外辐射、热稳定性、总光通量) | LED Modules (Color Rendering, Ultraviolet Radiation, Thermal Stability, Total Luminous Flux) | GB, ECE, FMVSS, SAE, ADR, CMVR, ISO and OEM Standards |
| 8 | 环境可靠性测试(振动、防尘、防水、温湿度、抗腐蚀、耐化学试剂、塑料材料等) | Environmental and Reliability (Vibration, Dust Proof, Waterproof, Temperature and Humidity, Corrosion Resistance, Chemical Resistance, Plastic Materials, etc.) | GB, ECE, FMVSS, SAE, ADR, CMVR, ISO and OEM Standards |
Automotive Light Source Testing
| | | | |
| --- | --- | --- | --- |
| No. | Testing Items (Chinese) | Testing Items (English) | Regulations / Standards |
| 1 | 玻壳 | Bulb | IEC, GB, ECE, FMVSS, SAE, ADR, CMVR, INMETRO |
| 2 | 颜色 | Colour | IEC, GB, ECE, FMVSS, SAE, ADR, CMVR, INMETRO |
| 3 | 尺寸 | Dimension | IEC, GB, ECE, FMVSS, SAE, ADR, CMVR, INMETRO |
| 4 | 灯头灯座 | Caps and Bases | IEC, GB, ECE, FMVSS, SAE, ADR, CMVR, INMETRO |
| 5 | 初始光电参数 | Initial Electrical and Luminous Requirements | IEC, GB, ECE, FMVSS, SAE, ADR, CMVR, INMETRO |
| 6 | 光学质量 | Optical Quality | IEC, GB, ECE, FMVSS, SAE, ADR, CMVR, INMETRO |
| 7 | 紫外辐射 | UV Radiation | IEC, GB, ECE, FMVSS, SAE, ADR, CMVR, INMETRO |
| 8 | 标准灯泡要求 | Standard Lamps | IEC, GB, ECE, FMVSS, SAE, ADR, CMVR, INMETRO |
| 9 | 电弧位置与尺寸(HID) | Electrodes, Arc and Black Strips | IEC, GB, ECE, FMVSS, SAE, ADR, CMVR, INMETRO |
| 10 | 启动特性(HID) | Starting, Run-up and Hot-restrike | IEC, GB, ECE, FMVSS, SAE, ADR, CMVR, INMETRO |
| 11 | 发光面积(LED) | Apparent Light Emitting Area | ECE R128 |
| 12 | 光强分布(LED) | Normalized Luminous Intensity | ECE R128 |
More Queries, Let's Chat Online →