RELEASE DATE:

2020-02-17 09:39
Brief:
The Thai Industrial Standard (TIS) is the technical requirement established by the Thailand Industrial Standard Institute (TISI) to achieve standardization and aim for the best quality products. From April 5, 2020, TISI implement the latest compulsory supervision on architectural glass, involving compulsory certification regulations for four categories of glass products.
THAILAND TISI PRODUCT CERTIFICATION
The Thai Industrial Standards Institute (TISI) is the regulating authority for Thai industrial product certification. Its main functions are consumer protection, environmental protection and natural resource protection, promoting the international competitiveness of domestic industries, ensuring fair trade, and eliminating international trade barriers caused by standardization measures. TISI provides two certification marks, namely voluntary certification mark and compulsory certification mark.
TISI CERTIFICATION FOR ARCHITECTURAL GLASS
TISI has always been implementing compulsory certification requirements for transparent float glass (TIS 880-2547 / 2004) and colored float glass (TIS 1344-2551 / 1998). On April 7, 2019, the Ministry of Industry of Thailand announced the formal implementation of compulsory supervision of four types of architectural glass products after 365 days, of which:
Clear Float Glass TIS 880-2560 (2017) – New version, effective on April 5, 2020;
Tinted Float Glass TIS 1344-2560 (2017) – New version, effective on April 5, 2020;
Laminated Glass TIS 1222-2560 (2017) – New added, effective on April 4, 2020;
Tempered Glass TIS 965-2560 (2017) – New added, effective on April 4, 2020;

These standards are mainly improved for safety of consumers. For example, glass must be able to resist against bump, light, and heat. When tempered glass is broken, it disintegrates into small harmless cubical fragments. When laminated safety glass is broken, the laminate layers will prevent panes from shattering like regular glass.


PROCEDURES
Submits registration
Testing in designated laboratory
QMS audit
Issuing certificate

SERVICES PROVIDED BY ATIC
Testing and trial-testing of TISI standards
Thailand DLT (whole vehicles), TISI (auto components and consumer products), NBTC (wireless communication products) certification services
Preparation and translation of a complete set of application materials
Factory audit guidance, accompanied by translation throughout
Direct co-operation with authorities and certification bodies without communication barriers
Local representative available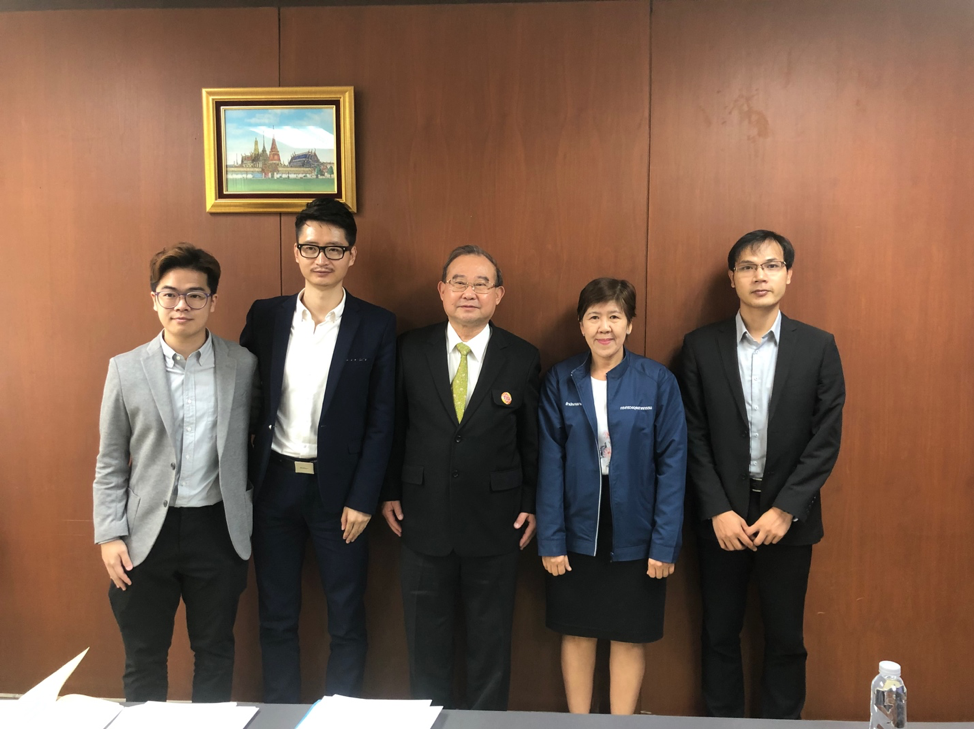 ABOUT ATIC
ATIC is a young technical service company from China, established in 2015. ATIC is committed to integrate domestic and international regulations, testing and certification resources with a global perspective in the context of globalization, and establish a new, specialized regulation research, testing and certification platform. With innovative Digital Reporting System (DRS), Customer Service Platform (CSP) and self-developed Global Vehicle Regulation Database (GVRD), ATIC's compliance service covers more than 54 countries/regions globally, testing and certification service covers more than 30 countries/regions worldwide. ATIC serve more than 3,300 manufactures each year.
TISI CERTIFICATION PLEASE CONTACT


Xinny Chan
Asia Homologation, Department Manager
Xinny graduated from the University of Brighton in UK and majored in Automotive Engineering.
He worked in OEM responsible for chassis R&D.

Xinny currently holds the role of Asia Homologation
Department Manager specializing in Asian automotive and components regulation and homologation.
Phone: +86 020-82510156
Mail: cs@atic-cn.com