RELEASE DATE:

2020-10-12 11:57
Brief:
TISI (Thailand Industrial Standard) found TIS marked products with fake certification or no certification due to several cases in the past.TISI is going to have a policy to implement a new format of TIS mark with QR code,this is to ensure that product with TIS mark will be traceable to applicable certificate and products with fake TIS mark can be easily identified.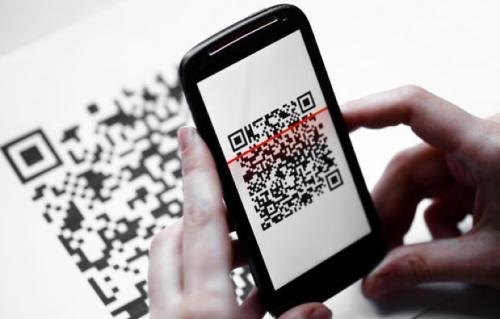 On September 3, 2020, Mr. Wanchai Panomchai, Secretary-General of the TISI, presided over the opening ceremony of the meeting, clarifying the request for permission and displaying the standard mark according to the Industrial Product Standards Act B.E. 2511. The meeting was to clarify and provide knowledge and understanding to entrepreneurs on the matter of obtaining a license, law, and to ensure the licensee to comply marking display rules about the standard mark License and information on industrial products in an electronic data format.

For this meeting, TISI planned to take new measures to implement the TIS mark with QR code as a mandatory requirement.The applicable formal statement has not yet been announced.TISI will propose new TIS mark requirement in each TIS standard issued in the the future as "Particular Requirement",which is expected to be launched from October to November 2020,and the expected effective date is January 21,2021.

Referring to the procedure,TISI had not offered documented procedure yet of how to obtain the QR code. Tentative procedure is that, TISI will create a URL link for QR code and give to licensee (importer). It is still uncertain if licensee will require to submit additional application to request this URL for QR code or not. TISI will try to create a system online so that licensee can request URL link for QR code online in order to reduce the process. A formal procedure will be issued as "Particular Requirement" for each TIS standard which is expected to be released around October to November 2020.

Size of QR code: not less than 10x10mm (Please see attached unofficial TIS mark with QR code format like following.It should be noted that this is only expected format. TISI has not released official format yet)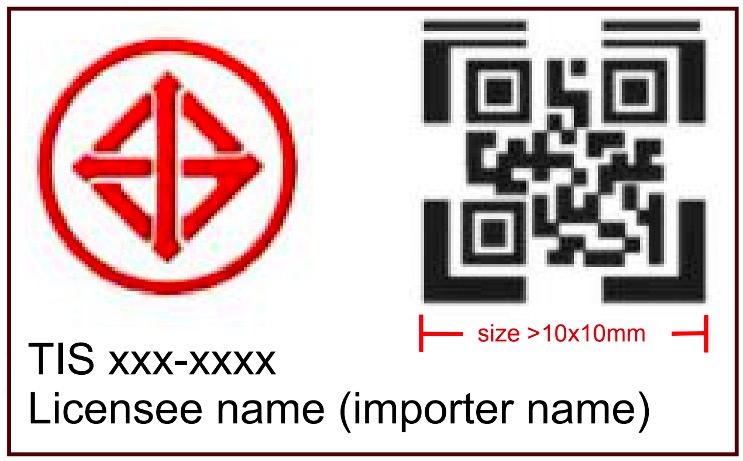 THAILAND TISI CERTIFICATION
Thai Industrial Standard TIS is a technical requirement of the Thai Industrial Standards Association TISI to achieve standardization and to target products of the best quality. The TIS includes technical specifications, product characteristics, product handling performance, raw material quality and testing procedures. Currently, there are more than 2,000 standards covering many consumer products such as food, appliances, vehicles, building materials and more.

The Thai Industrial Standards Institute TISI has established standards to meet the needs and development of national industrial, corporate, economic government and society, as well as government policy support, consumer protection, and environmental and natural resource protection. TISI offers a product certification program that includes two certification marks, a voluntary certification mark and a mandatory certification mark.

ATIC cooperated with Thailand's Land Transport Department DLT, Thai Industrial Standards Association TISl, Thailand National Broadcasting and Telecommunications Commission NBTC, Thailand Automotive Testing Center TAl and local laboratories; to launch TISl certification in China. The products range covers from consumer products to consumer products. All TISI Compulsory Certification products range for electronic appliances, household water, food, medical, paint, motor vehicles and parts. ATIC has a local Thai legal representative and consulting team to provide professional and and efficient services in the entire process of certification, legal interpretation.
CERTIFICATION SERVICE PROVIDED BY ATIC
TISI standard testing and trial-testing
Thailand DLT (WVTA), TISI (automotive parts and various products), NBTC (wireless communication products) certification services
Preparation and translation of a full set of application materials
Factory audit supports, translation service throughout the whole process
Close co-operation with certification bodies and barrier-free communication to authority
Local agent available
ABOUT ATIC
ATIC is a young technical service company from China, established in 2015. ATIC is comitted to integrate domestic and international regulations, testing and certification resources with a global perspective in the context of globalization, and establish a new, specialized regulation research, testing and certification platform.
With innovative Digital Reporting System (DRS), Customer Service Platform (CSP) and self-developed Global Vehicle Regulation Database (GVRD), ATIC's compliance service covers more than 54 countries/regions globally, testing and certification service covers more than 30 countries/regions worldwide. ATIC serve more than 3,300 manufactures each year.
THAILAND CERTIFICATION PLEASE CONTACT