RELEASE DATE:

2019-05-16 12:30
Brief:
At the 177th session of WP.29 (the World Forum for Harmonisation of Vehicle Regulations) in March 2019, the European Union adopted three new UN ECE Regulations on lamps and reflectors (UN ECE Regulation No. 148, No. 149, No. 150).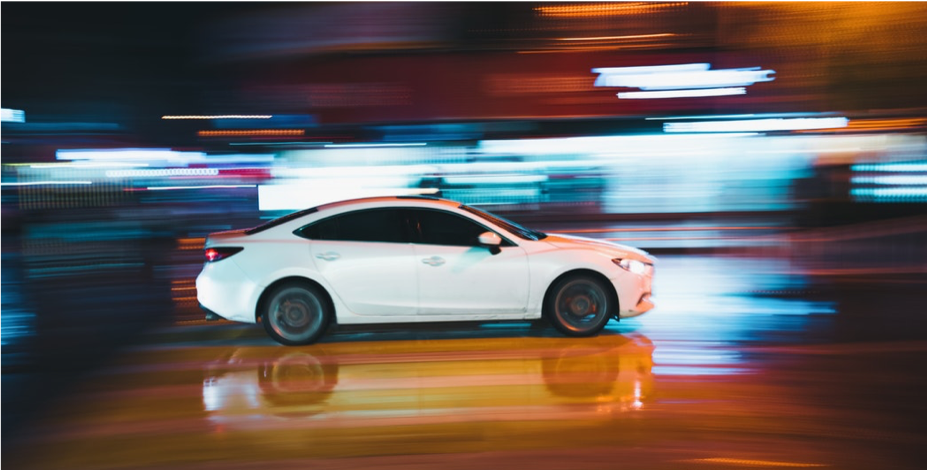 REGULATORY UPDATE BACKGROUND
At present, UNECE has officially enacted 147 ECE regulations. The ECE regulations have different subdivision regulations for different automotive luminaires and reflectors, and a total of 35 luminaire and reflector regulations. For vehicle signal lights, there are license plate lights (R4), turn signals (R6), backup lights (R23), parking lights (R77), etc. in the ECE regulations. Although there are certain advantages in subdividing regulations, this not only complicates the application process for the certification process. A product unit with multiple functions needs to apply for multiple certifications (for example, a post-combination lamp requires a maximum of 5 certificates and 5 The corresponding label is placed on the part; the subdivision of the regulations also makes the revision of the regulations cumbersome, because some content will be repeated in different regulations, such as the optical performance testing process, once it is updated, all relevant regulations need to be revised.

Therefore, in order to make the regulations clearer and more concise, simplify the certificate and label requirements, UNECE has integrated several regulations on signal lights, lights and retroreflective devices, respectively, and generated new regulations R148, R149 and R150: R148 by R4, R6, R7, R23, R38, R50, R77, R87 and R91 are integrated; R149 is integrated by R19, R98, R119, R112, 1R13 and R123; and R150 is integrated by R3, R27, R69, R70 and R104.

ATIC INTERPRETATION
It is important to note that this new regulation does not change the technical requirements of current automotive luminaires and reflectors, but only integrates the same type of regulations.

Effective time: The specific time for the new regulations to come into effect has not been determined yet. It is expected to take effect in October 2019. After the new regulations come into effect, there will be a 24-month buffer period. The previous signal lights, lights and reflectors during the buffer period. Current regulations can still be used for certification; 24 months after the new regulations come into effect, signal lights, lights and reflectors can only be certified with the corresponding three new regulations.

Comparison of new and existing products in accordance with the current regulations, in accordance with ECE/TRANS/WP.29/2018/157; ECE/TRANS/WP.29/2018/158/Rev.1; ECE/TRANS/WP.29/2018 In the Introduction section of /158/Rev.1, ATIC summarizes the following comparison information:
Comparison of new regulations and current regulations
New Regulation

Corresponding Current Regulations

Applicable Product

Signal Light
R148
R4,
R6,
R7,
R23,
R38,
R50,
R77,
R91
License plate light,
Turn signal,
Position light, brake light, position light,
Reversing lights,
Rear fog lamps,
Motorcycle signal light,
Parking lights,
Daytime running lights,
Side marker light
Head Light
R149
R19,
R98,
R112,
R113,
R119,
R123
Front fog lights (L3, L4, L5, L7, M, N and T type vehicles),
Gas discharge source headlights,
Asymmetrical headlights (L, M, N and T type vehicles),
Symmetrical headlights (L and T types),
Corner lights (M, N and T type vehicles),
Adaptive headlights AFS (M and N type vehicles)
Reflecting Device
R150
R3,
R27,
R69,
R70,
R104
Retroreflector
Triangular warning sign,
After the slow speed sign,
Heavy tail tail sign board,
Body reflective sign
OUR SERVICE ABOUT EU CERTIFICATION
ATIC has obtained cooperation from the European Union Ministry of Transport and technical service agencies. The Ministry of Transport can apply for the European Union certification field including Germany E1, Netherlands E4, Czech E8, Spain E9, Ireland E24, Latvia E32, San Marino E57. Our witness laboratories cover the North China, Central and South China regions. No matter where your products are produced, we can provide the nearest witness test site. If your factory laboratory meets the requirements of ISO17025, we can also Witness testing and issuing certificates at the factory.

ATIC leading digital customer platform and digital reporting system make it easy for you to submit information files online, and technical reports can be generated online, minimizing file and report preparation time and improving quality, leaving valuable time to you and yours client.
ATIC GVRR DEPARTMENT
ATIC GVRR Department is committed to the research of global automotive regulations and access systems, providing automotive regulatory consulting, verification, training, interpretation and Q&A services. The regulatory database covers 53 countries and regions around the world. It has become the exclusive regulatory service provider for many well-known OEMs and system R&D institutions in China, and has successfully assisted many independent brands to enter Japan, Korea, Vietnam, India, Indonesia, South America and other markets.

REGULATION SERVICE PLEASE CONTACT


Laura Yuan
Global Vehicle Regulation Research Department
Laura graduated from Xiamen University with MSc degree in the major of Analytical Chemistry.
In ATIC she is responsible for global automotive regulation and homologation system research,
focus on components global homologation solutions.
Phone: +86 020-82510156
Mail: cs@atic-cn.com