RELEASE DATE:

2019-08-09 11:09
Brief:
The Ministry of Transport of Vietnam promulgated Regulation 25/2019/TT-BGTVT on July 5, 2019, establishing a risk level assessment system for automobile production and assembly companies and corresponding quality management measures. In this context, the COP review cycle has also changed accordingly. This regulation will take effect on August 25, 2019.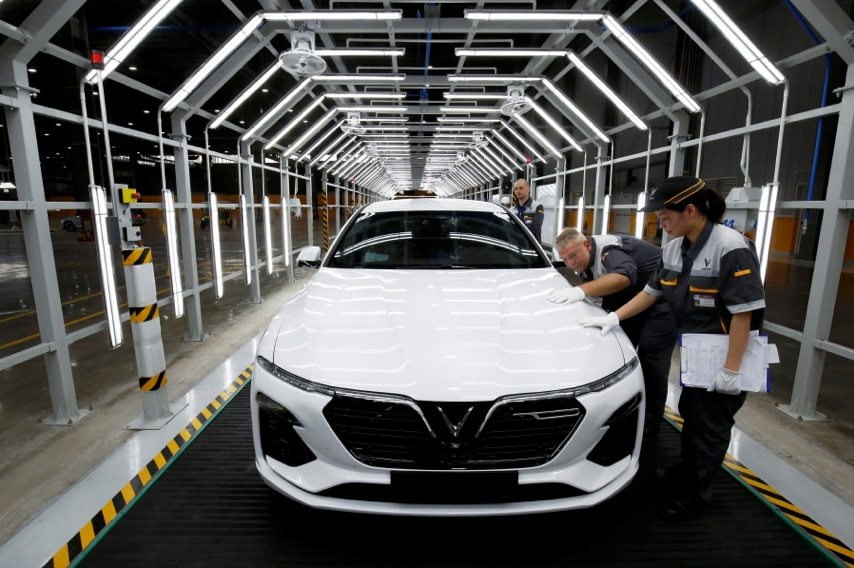 Regulation Update
Regulation 25/2019 / TT-BGTVT stipulates that: for automotive parts, the review period of COP will be 36 months; for automobile production and assembly plants, the corresponding management measures for enterprises will be implemented through risk level assessment.

The Quality Management Agency (QCA), which is subordinate of VR (Vehicle Register Department), will rate enterprises according to their type of infrastructure, production or assembly ability, and compliance with regulations. The enterprise risk rating is divided into three levels: low risk (Class 1), medium risk (Class 2), and high risk (Class 3). After the enterprise risk rating is completed, the COP review period for Class 1 enterprises will be 36 months, while the Class 2 and Class 3 enterprises will be 24 months and 12 months respectively. On the other hand, the sampling frequency for Class 1 enterprises will be 24 months, and for Class 2 and 3 enterprises will be 18 months and 12 months. For random inspection, a sample was randomly selected by QCA at the factory assembly line for consistency inspection (mainly visual inspection).

It should be noted that some imported auto parts can be exempted from late COP. For parts manufactured in the country of origin with which the motor vehicle certification MRA has been signed in Vietnam, and parts that have been certified according to ECE /EC regulations, or parts with COP certificate that have been issued by foreign third-party agencies, within the certificate valid time, QCA will exempt the parts from the COP review after entering the market.

Regulation 25/2019 /TT-BGTVT also introduced vehicle recall procedure. QCA encourages enterprises to take the initiative to recall defective products: within 5 working days after the product defect is discovered, enterprise shall notify the dealer to stop selling defective products in writing; within 14 working days, report to QCA about the product specific defects, rectification measures, recalled product quantity, recall plan, etc., and the company needs to be prepared to notify the recall plan through the media, and report the recall result to QCA in writing format within 30 working days after the end of the recall, and undertake all recall costs. For manufacturers that have product defects and enterprises that do not have the capability to test, QCA will conduct investigations and recalls.

ATIC GVRR DEPARTMENT
ATIC Global Vehicle Regulation Research Department is committed to study global automotive regulations and homologation procedures systematically. Based on our global vehicle regulation database we provide compliance services and compliance solutions covering more than 54 countries and regions. Our service includes: automotive homologation consulting, multi-national product certification solutions, technical review, regulation interpretation, regulation tracking and training.


HOMOLOGATION PLEASE CONTACT
Yvette Yang
GVRR / Vehicle Homologation Line Manager
Yvette graduated from Shanghai Jiao Tong University with a master's degree.She now, as one of the European authority recognized expert,
is the Vehicle Homologation Product Line Manager of ATIC and Manager of the Global Automobile Regulation Research Deapartment.
She is responsible for the operation of ATIC Vehicle Homologation Product Line, Product Digital System and Global Regulation Database development.
Phone: +86 020-82510156
Mail: cs@atic-cn.com