RELEASE DATE:

2020-07-31 17:19
Brief: Today's connected technologies are making transportation safer and more convenient. Cars are becoming part of a trusted mobile ecosystem to support individuals' safety, logistics, infotainment, and security needs. Let's take a look at what communication equipments are used in today's connected cars.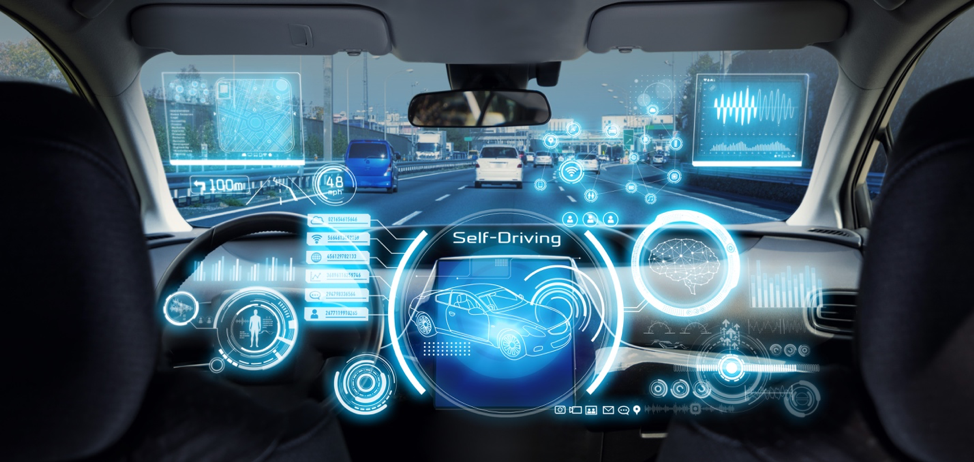 IN-VEHICLE COMMUNICATION EQUIPMENTS
| | |
| --- | --- |
| Name | Description |
| Autonomous vehicle imaging and scanning | LIDAR, radar, ultrasonic sensors, or exterior cameras |
| DSRC radio | Vehicle to vehicle and vehicle to infrastructure communication |
| Telematics control unit | Interconnects CAN Bus and external systems |
| Tire pressure sensors | Short range radio, goes to radio receiver |
| Event data recorder | Black box with accident data |
| Third party monitoring Device | OBD-II or external device communicates with fleet operator |
| RFID vehicle tag | Enables short-range tracking |
| Electronic toll collection system | Transponder sends ID via radio |
| Cabin monitoring system | Monitor driving conditions |
| Vehicle services | Links to, e.g., roadside assistance and preventative maintenance reminders |
| GNSS unit | Uses satellite to inform location, navigation |
| OBD-II plugin | Pulls data from port, or generates own location or movement data |
| OBD-II port | Interface to driving and operational data |
| Infotainment system | Access entertainment and navigation apps |
| Phone-projecting software | Mirrors app |
| Smart phone | Connects to car via Bluetooth, Wi-Fi or USB |
| Touch sensors | Detects driver fatigue through grip, pulse |
| SIM card | Connectivity point for transmitting onboard information |
| Wi-Fi network | Enables in-car internet access |
| USB PLUG-IN | Connects via USB port for power or data transfer |
| Passive entry passive start | Passive entry passive start |

TYPES OF DATA
Vehicle & Safety: functioning of vehicle, including maintenance status, mileage, and operations
Driver: driver physical characteristics or how a person drives a vehicle: i.e. speed, seat belt use, braking habits
Location: precise geographic location of a vehicle
Account: personal accounts established by vehicle owner

ATIC GVRR DEPARTMENT
ATIC GVRR Department is committed to the global automotive regulatory framework and vehicle homologation research. Based on the digital platform, ATIC GVRR Department provides technical compliance services and automotive compliance solutions of more than 20 countries and districts. Our service includes: automotive homologation consulting, multi-country product certification solutions, technical compliance verification, regulatory interpretation and regulatory tracking, regulatory training and Q&A. We are already the exclusive compliance service provider for many well-known OEMs in China, and have successfully helped many independent brands to enter Korea, Vietnam, India, Indonesia, South America and other markets.


IN-VEHICLE COMMUNICATION EQUIPMENT CERTIFICATION PLEASE CONTACT
Echo Liu
IoV Expert
Echo holds master's degree in circuits & systems and MBA from South China University of Technology. After 7 years service for chip company as algorithm engineer Echo joined ATIC. At present, Echo focuses on automotive ICT, E/E, CSMS and SUMS homologation
Phone: +86 020-82510156
Mail: cs@atic-cn.com